| | 1 | 2 | 3 | 4 | T |
| --- | --- | --- | --- | --- | --- |
| LAL | 11 | 27 | 17 | 22 | 77 |
| GS | 30 | 24 | 35 | 22 | 111 |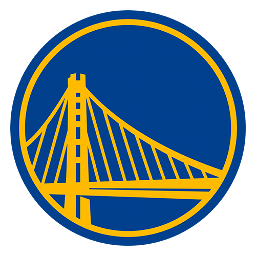 Golden State Warriors first NBA team to start a season 16-0
Curry's unguarded layup
Warriors guard Stephen Curry scores on a clear path to the basket as the Lakers just stand and watch.
---
OAKLAND, Calif. -- Interim coach Luke Walton believes the time will come when the Golden State Warriors finally lose a game.
"I doubt it, I highly doubt it," joked NBA MVP Stephen Curry.
The defending champions set the record for best start in league history at 16-0, as Curry had 24 points and nine assists in a 111-77 rout of the Los Angeles Lakers on Tuesday night.
With their coach sidelined, the Warriors surpassed the 15-0 starts by the Washington Capitols of 1948-49 and the 1993-94 Houston Rockets.
Confetti streamed down when the final buzzer sounded and Golden State's players barely celebrated.
"It's a special accomplishment any time you can do something that hasn't been done before," Curry said. "It's not going to be total dominance for 82 games."
Kobe Bryant shot 1-of-14 for just four points, matching the worst-shooting performance of his career in a game where he had at least one basket. The Lakers dropped to 2-12 with the second-worst record in the NBA.
"I could have scored 80 tonight, it wouldn't have made a damn difference," Bryant said.
Draymond Green added 18 points, seven rebounds and five assists as the Warriors extended their franchise-record home winning streak to 27 games with coach Steve Kerr watching from behind the scenes while recovering from complications following two back surgeries.
Walton is leading the way, and it might have been a little sweeter to set the record against the Lakers franchise he helped win two titles.
"Anything's possible," Walton said. "Eventually we will lose. It's natural to let down at some point."
Golden State became the sixth team in NBA history to win 20 consecutive regular-season games, a streak dating to last season. The Suns have the next shot at stopping this incredible start when the Warriors visit Phoenix on Friday night.
Now, the Warriors can aim for two more NBA records: 33 straight or 72 total wins.
Curry only had to play 30 minutes, taking a seat for good with 6.5 seconds remaining in the third to huge cheers from a sellout crowd of 19,596 that was really closer to 20,000 with all the standing-room only tickets sold.
Bryant went 1-for-7 from 3-point range in 25 minutes as Los Angeles lost its fourth in a row and eighth in nine. He also finished 1-for-14 last season against San Antonio, according to STATS.
Klay Thompson had 11 points but missed his first seven shots and, as has been the case in a handful of these wins, the Warriors took a few minutes to get rolling -- and then they were off and running.
"We're a young team, very hungry and we've got great veterans that won't let us be complacent," Thompson said. "Hopefully it sends a message throughout the league that we're here to stay for a while."
Golden State missed five of its first six shots before Curry's 3-pointer from the left wing at 8:28. The Warriors knocked down five of their first 12 from long range to build a 27-9 lead with 1:41 left in the opening period.
J-RICH HONORED
Former Warriors shooting guard Jason Richardson couldn't believe the fortunate timing: Golden State honored him Tuesday and he got to be at Oracle Arena to see his old team make history. He received a framed jersey from Adonal Foyle in a presentation after the first quarter.
"Even though I didn't retire a Warrior, you guys make me feel like a Warrior for life," he told the crowd.
Richardson, part of the 2007 "We Believe" team that reached the second round of the playoffs after ending a 12-year drought, has been a big supporter of Green, who took a similar path from Saginaw, Michigan, to Michigan State to Golden State. Green wears Richardson's No. 23.
"I think Draymond shocked everybody besides himself," said Richardson, Golden State's first-round pick taken fifth overall in the 2001 draft.
SCOTT REMEMBERS
Los Angeles coach Byron Scott was part of his share of special teams with the Lakers, too. He recalls when they were winning nearly every night.
"I think once it's all over, you look back and realize how much fun it was," Scott said. "One thing Riles (Pat Riley) wouldn't let us do is live on what we did the last night."
TIP-INS
Lakers: The Lakers were outscored 35-17 in the third and have lost eight of 11 at Oracle. ... Chasing a loose ball in the first, Bryant slid right into the courtside area by owner Joe Lacob, who gave him a safe sign. ... Nick Young borrowed ex-Warriors guard Gilbert Arenas' black and gold shoes.
Warriors: Golden State has won six straight at home against the Lakers for its longest streak since seven in a row from 1993-95. ... The Warriors have scored 100 or more points in 43 consecutive home games, longest since the Nuggets did so in 47 straight from Feb. 1, 1990-Feb. 23, 1991. ... Walton confirmed before the game his car was stolen last week in Oakland and he credited authorities apprehending and charging a suspect. "That's part of life," he said. "They did a good job."
UP NEXT
Lakers: At Portland on Saturday.
Warriors: At Phoenix on Friday.