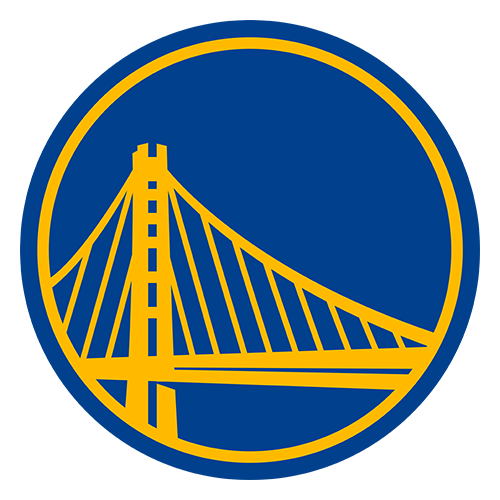 | | 1 | 2 | 3 | 4 | T |
| --- | --- | --- | --- | --- | --- |
| GS | 28 | 20 | 29 | 18 | 95 |
| MIL | 30 | 29 | 21 | 28 | 108 |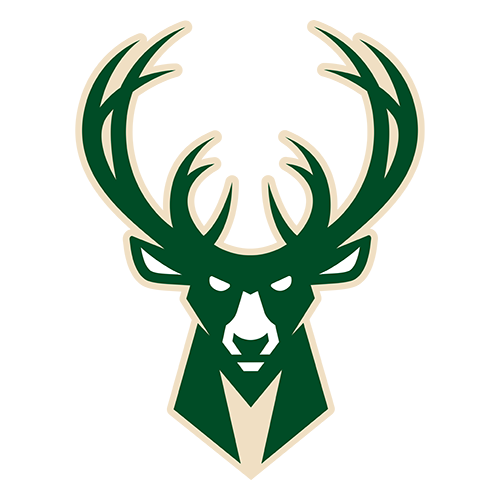 Bucks snap weary Warriors' record streak to start season at 24 games
Luke Walton: Warriors can't get caught up in this loss
Warriors interim coach Luke Walton describes to Marc Stein what it feels like for his team to end their 24-game winning streak and says he told his players to remain positive and focused on their end goals.
---
MILWAUKEE -- The Golden State Warriors walked slowly off the Bradley Center floor, exchanging handshakes with the victorious Milwaukee Bucks on the way back to their locker room.
They're not used to losing.
The Warriors' NBA-record start ended after 24 wins when they lost to the Bucks 108-95 on Saturday night.
"We didn't have it tonight," interim coach Luke Walton said. "That's why it is so hard to do what these guys have done so far. It caught up to us."
Golden State fell to 24-1. Its 28-game winning streak, counting the final four games of last season, came to a halt. The NBA's longest winning streak was 33 by the Los Angeles Lakers in 1971-72 -- and it was also snapped by Milwaukee.
"Well, we knew the streak had to end at some point," the Warriors posted on their Twitter account.
It was the way they lost that was a little surprising. This was no squeaker at the buzzer, but a Bucks runaway at the end.
Greg Monroe scored 28 points for the Bucks, who got the all-around effort needed to beat the defending NBA champions.
"When you talk about the streak, what's bigger than the streak is they're the world champs," coach Jason Kidd said. "And so, for us, we didn't talk about the streak, it was about playing the world champs."
Added co-owner Marc Lasry in a text to ESPN: "It was a great win. Everyone knew how important it was. It's great since it gives the players more confidence and tells our fans that we have the potential to be one of the best teams if we play our game."
It also helped that the Warriors, perhaps fighting fatigue after needing two overtimes to win at Boston on Friday, were cold from 3-point range. They usually make 13 a night, but were just 6-of-26 from behind the arc playing on the final day of a seven-game road trip.
Stephen Curry had 28 points on 10-of-21 shooting from the field, including 2-of-8 from 3-point territory.
Not good enough to get past the Bucks, who led by double digits for much of the night before the Warriors cut it to a point a couple times.
In each instance, there was a sense of inevitability that Golden State somehow would go on one of its breakneck-speed runs to put away another opponent.
But the Bucks had an answer each time.
"We never wavered," Monroe said.
He was 11-of-16, including a three-point play with 2:51 left for a 12-point lead.
Michael Carter-Williams' strong drive down the lane and dunk with 42 seconds left put an exclamation point on Milwaukee's night.
"We showed some spurts to get back into the game. We got some stops," Curry said. "But for 48 minutes, I don't think anybody can say we played as hard as they did."
FEAR THE DEER
Giddy Bucks fans at the packed Bradley Center erupted with cheers after the final buzzer. A raucous Bucks cheering section proved prophetic after wearing green "24-1" shirts to the game.
Giannis Antetokounmpo finished with 11 points, 12 rebounds and 10 assists for his first career triple-double, while Carter-Williams had 17 points off the bench.
Walton said his team was slow on defensive rotations, and that 16 turnovers were costly.
GOLDEN BLUES
Draymond Green had 24 points and 11 rebounds for the Warriors. Klay Thompson, returning after missing a game with a sprained ankle, had 12 points on 4-of-14 shooting.
The Warriors trailed 59-48 at halftime after shooting 2-of-13 from 3-point range. It was just the fourth time this season that Golden State trailed at the half.
The Bucks have clamped down on defense of late after struggling the first few weeks of the season.
"It starts with our defense," Kidd said.
QUOTABLE
"Not from me. Losing sucks. Even if you are 24-1, losing still sucks. I'm sure the long flight home tomorrow and guys unwinding a bit, I'm sure there will be a little relief mentally going forward." -- Walton, when asked if there a sense of relief that the winning streak had ended.
TIP-INS
Warriors: C Andrew Bogut, who was drafted first overall by the Bucks in 2005, finished with two points. He's even more important to Golden State on the other end of the court. "He's one of the best defensive centers in the league, he's one of the most skilled centers in the league," Walton said.
Bucks: PGs Jerryd Bayless and Greivis Vasquez remained out with ankle injuries. ... Milwaukee shot 6-of-9 from 3-point range in the first half, led by four from O.J. Mayo.
UP NEXT
Warriors: Host Phoenix on Wednesday.
Bucks: At the Los Angeles Lakers on Tuesday.
Information from ESPN's Andy Katz and The Associated Press was used in this report.
Regular Season Series
MIL leads 1-0
BMO Harris Bradley Center
8:30 PM, December 12, 2015
Coverage: NBA TV
Attendance: 18,717
Capacity: 18,717
Referees:
James Capers
Kevin Cutler
Nick Buchert
2022-23 Pacific Standings
2022-23 Central Standings