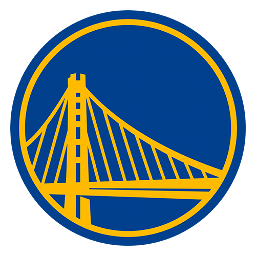 | | 1 | 2 | 3 | 4 | T |
| --- | --- | --- | --- | --- | --- |
| GS | 21 | 28 | 24 | 22 | 95 |
| LAL | 22 | 38 | 24 | 28 | 112 |
Lakers stun Warriors for one of largest upsets in NBA history
LOS ANGELES -- Even a team that dominates the way the Golden State Warriors have this season is bound to stumble every now and then.
They tossed out a clunker against the Los Angeles Lakers, losing 112-95 on Sunday while shooting a season-worst 13 percent from 3-point range.
"We got what we deserved," Warriors coach Steve Kerr said. "When the ball doesn't go in, you have to win with energy and defense and toughness, and we didn't have any of that."
The young Lakers did, led by Jordan Clarkson with 25 points and rookie D'Angelo Russell with 21. They handed the defending NBA champions just their sixth loss of the season, all on the road.
Kobe Bryant added 12 points in one of the biggest upsets in NBA history and the Lakers' most important victory in a downtrodden farewell season for Bryant, who spent the fourth quarter on the bench resting his aching right shoulder and mentoring his teammates.
"Kobe kept us on our toes," Russell said. "He was coaching us the whole game from the sideline, telling us to push it when we got it, don't wait, and it worked."
Entering Sunday's game, the teams had a .727 difference in win percentage, making the Lakers' win the biggest upset in NBA history, according to ESPN Stats & Information.
Stephen Curry scored 18 points on a day the Warriors were awful offensively. Klay Thompson added 15 points, but the Splash Brothers were a combined 1-of-18 from 3-point range.
In all, the league's best long-range shooting team missed 26 of 30 attempts, a season low for makes for a team that averages almost 13 3s per game. The Warriors registered the fourth-worst single-game 3-point effort since the arc's inception in 1979-80.
"I would say 24 of them were good shots that just missed," Curry said. "It happens."
Golden State fell to 55-6, and the Lakers improved to 13-51.
"We haven't brought our A-plus game, but we've found different ways to win," Curry said. "That's what we've been most proud of this year. Today could have been the same story had we made shots in the third quarter and not dug ourselves such a huge hole."
The loss snapped Golden State's seven-game winning streak and was its first since a 32-point blowout at Portland on Feb. 19.
"It happens," said Draymond Green, who just missed a triple-double with nine points, 10 rebounds and nine assists. "It just can't happen anymore."
The Lakers effectively put the game away in the second quarter, when they built a double-digit lead that Golden State threatened just once, pulling to 65-57 early in the third.
That was as close as they got the entire second half.
Clarkson answered with a pair of 3-pointers sandwiched around Julius Randle's dunk, and the young Lakers kept on rolling. Brazilian Marcelo Huertas fed Larry Nance Jr. for an alley-oop dunk in the fourth that had the fans exploding in cheers, seemingly exorcising the demons of another losing season for the once-proud franchise with the league's second-worst record.
"We're just growing as a young group here," Clarkson said. "We just have to keep our foot on this pedal and keep going."
The Lakers stretched their lead to 16 points in the third, when both teams scored 24 points apiece. The Warriors scored five straight to trail 84-73 going into the fourth.
Nick Young hit back-to-back 3-pointers, and Huertas scored four in a row to keep the Lakers ahead 95-79.
Bryant made it back for his final career game against the Warriors on national TV after sitting out Friday's loss to Atlanta. Gleeful fans chanted his name in the fourth while he grinned from the bench, clearly delighted that his junior teammates rose to the occasion, with seven players in double figures. The Lakers had lost two straight and 10 of 13 coming in.
"We executed the game plan very well. We paid attention to detail very well," Bryant said. "For the young guys, it's extremely important to see the results of it. As they grow, they start trusting that more and more, they start trusting the process more and more. From that aspect, it was a big game."
TIP-INS
Warriors: Curry's streak of at least 30 points in the past five games ended. ... G/F Andre Iguodala sat out for the second time in three games with left hamstring tightness.
Lakers: Russell has scored 20 or more points in five of his past six games. ... Jack Nicholson made a rare courtside appearance, yelling, "Come on," in the fourth. Rihanna and Floyd Mayweather attended as well.
MAKING HISTORY
The game was the first in NBA history in which a team with a winning percentage of .900 or better played a team below .200 after 60 games. The Warriors came in at .917, and the Lakers were at .190.
SHORT ATTENTION SPAN
The Warriors have 10 players on the roster with less than seven years in the NBA.
"I joke with Steph all the time that this team is full of millennials, and millennials can't focus," Kerr said, "so we looked like millennials today. We weren't locked in at all. We weren't focused. But every team is going to have a tough time being locked in for 82 games. It's hard."
IT'S THE SOCKS
The Lakers wore Bryant-themed socks in purple, gold, white and black with No. 2 on the right sock and No. 4 on the left. It was the first time an NBA team had worn a piece of equipment to honor an active player.
"The power of the socks," a smiling Bryant said afterward. "It's got to be the socks."
They are made by Stance, the NBA's official on-court sock provider.
UP NEXT
Warriors: Host Orlando on Monday.
Lakers: Host Orlando on Tuesday.
Information from The Associated Press was used in this report.