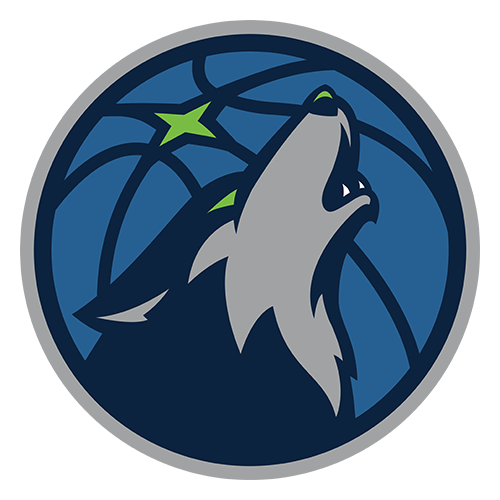 | | 1 | 2 | 3 | 4 | OT | T |
| --- | --- | --- | --- | --- | --- | --- |
| MIN | 19 | 27 | 32 | 28 | 18 | 124 |
| GS | 28 | 27 | 31 | 20 | 11 | 117 |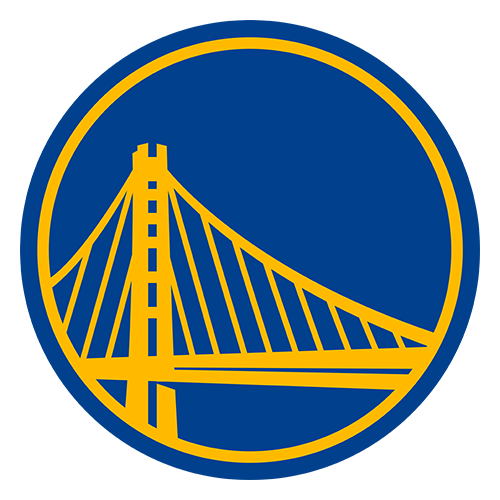 Timberwolves shock Warriors in overtime
OAKLAND, Calif. -- Coach Steve Kerr knows just what his players are going through down the stretch of a potentially record-setting season. Having stumbled to the finish of a 72-win season as a player with the Chicago Bulls two decades ago, Kerr is watching his Golden State Warriors struggle as well.
Stephen Curry had an uncharacteristic off-shooting night, Golden State committed 24 turnovers to squander an early 17-point lead and the Warriors hit an unexpected obstacle on their quest for 73 wins by losing 124-117 in overtime to the Minnesota Timberwolves on Tuesday night.
"You have so much media attention and everybody talking about breaking the record, and you lose focus a little bit," Kerr said. "The same thing happened 20 years ago. We didn't play well down the stretch. This doesn't surprise me. It's easy to get lost in all this stuff. We haven't been very dialed in of late."
The Warriors (69-9) have lost twice at home in the past five nights. Their record 54-game home winning streak in the regular season was snapped Friday by Boston and they lost again to the Timberwolves, failing in their first attempt to join the Bulls as the only teams to win 70 games in a season.
Chicago also lost two late home games that season before ending up with the record 72 wins. The Warriors now must sweep their final four games to break that mark.
"We put ourselves in a position where it's a realistic goal," said Curry, who missed 18 of 25 shots. "We have to embrace the challenge. Obviously it's not easy to get it done. We're proving that right now."
Shabazz Muhammad scored a career-high 35 points, Andrew Wiggins had 32, and Karl-Anthony Towns added 20 points, 12 rebounds and stellar defense for the Timberwolves.
"It wasn't even about being a part of history," Towns said. "You want to go out there and win. Every game, you want to go out there and you want to be a very competitive team that goes out there and wins."
Klay Thompson scored 28 points, while Curry had 21 points and 15 assists for the Warriors, who lost for the third time this season against a team currently in last place. Golden State also fell in Milwaukee in December and at the Los Angeles Lakers last month, but this one came at home.
Wiggins scored Minnesota's first six points of the extra session to give the Timberwolves their first lead since the first quarter. Muhammad drew the sixth foul on Draymond Green and made both foul shots to make it 114-109.
Curry and Thompson then both missed late 3-pointers, and the Timberwolves won the game at the foul line, shocking the sellout crowd that came to celebrate a milestone victory.
"Focus was the number one thing," Green said. "We lost our focus, and when you lose your focus, that's when turnovers happen. That's when bad defense happens, that's when problems happen."
Golden State got a big break late in regulation when a potential three-point play by Towns was overturned to an offensive foul when replay showed Curry was outside the restricted area when he drew contact from the rookie center.
But Minnesota still managed to tie the game on a spinning drive by Wiggins with less than 20 seconds to go and didn't allow the Warriors to get a shot off before the end of regulation.
TIP-INS
Timberwolves: Towns had his 49th double-double of his rookie season and 13th straight.
Warriors: C Andrew Bogut returned after missing one game with a rib injury, and F Andre Iguodala was back after missing 13 games with a sprained left ankle.
OFF NIGHT
It was a strange first half with Curry missing all eight shots he took from the field and not scoring a single point until making a pair of free throws with 27.8 seconds remaining. Curry didn't make his first shot from the field until hitting a 3-pointer with just more than nine minutes left in the third quarter.
Curry then made three more from long range in a span of less than two minutes late in the quarter before going 3-for-11 in the fourth quarter and overtime.
"I was able to bounce back from that crazy, weird shooting in the first half and have some impact on the game," Curry said. "Down the stretch, I have to slow down a bit."
UP NEXT
Timberwolves: Visit Sacramento on Thursday.
Warriors: Host San Antonio on Thursday.