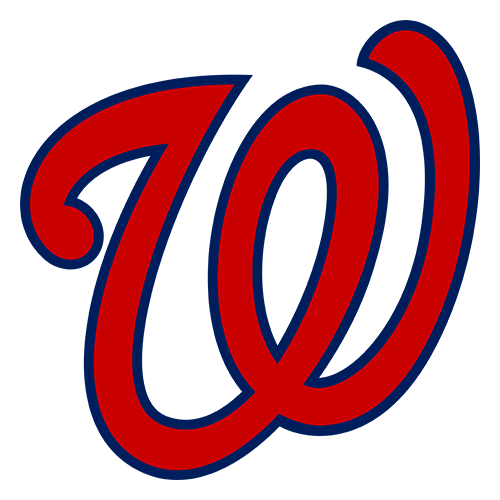 Strasburg throws 3 strong innings as Nats top Mets 9-5
VIERA, Fla. -- Washington Nationals closer Jonathan Papelbon is happy with the way he is feeling this spring, despite struggling in the ninth inning of Friday's 9-5 victory over the New York Mets.
"I've never felt this strong in a long time," Papelbon said.
Papelbon, who was sent home Thursday because of an illness, opened the ninth by throwing six consecutive balls and gave up a single and two walks to the first three batters. He lasted 2/3 of an inning and gave up four runs (three earned) in his second spring outing.
"He was throwing the ball pretty good," Nationals manager Dusty Baker said. "He got squeezed, and then he got frustrated. He's been sick. We didn't think he was going to pitch today. But Pap wants to take the ball."
Papelbon shrugged off Baker's suggestion the illness had anything to do with Friday's outing, saying, "That's just Dusty being a good manager."
The closer reiterated he's happy with the way he was throwing Friday.
"I just was a tick off," he said. "My biggest thing in spring training is if I feel strong (and) my legs are underneath me. The ball was coming out great. That for me is a great sign.
"Location, the little things I can tweak, those will all come. But I'm feeling strong and healthy."
STARTING TIME
Mets: Steven Matz gave up three runs on two hits and walked two in two innings.
Nationals: Stephen Strasburg threw three solid innings, allowing one run on three hits. The only solid hit was a double by former teammate Roger Bernadina.
"I'm working on things," Strasburg said. "(Pitching coach Mike) Maddux wants us trying new things, which is great. Never settle for where you're at. We're all trying to do that."
TRAINER'S ROOM
Mets: Mets shortstop Matt Reynolds (leg) hit and worked out in Port St. Lucie on Friday. Mets manager Terry Collins was hopeful he would be able to play in games early next week.
Nationals: Reliever Michael Brady was struck on the left knee by a line drive from T.J. Rivera in the top of the sixth inning. Baker said he didn't know the extent of the injury.
"No news is good news, but the umpire did tell me it hit him flush on his knee," Baker said.
UP NEXT
Mets: Bartolo Colon makes his second start of the spring as New York hosts the St. Louis Cardinals and Tyler Lyons.
Nationals: Tanner Roark gets the start as Washington visits the Atlanta Braves.
BOTH TEAMS MAKE CUTS
Mets: LHP Dario Alvarez, RHP Rafael Montero and RHP Akeel Morris have been optioned to minor league camp. RHP Chase Bradford, RHP Paul Sewald and C Raywilly Gomez have been reassigned to minor league camp.
Nationals: Optioned RHP AJ Cole and RHP Abel De Los Santos to Triple-A Syracuse and reassigned RHP Austin Voth and RHP Wander Suero to minor league camp.
WRIGHT TIME SOON?
The Mets have been cautious with captain David Wright this spring, but the third baseman could be close to making his spring debut. Wright was diagnosed with spinal stenosis last season and told by doctors to rest for a month after the season, which put him behind in his normal offseason routine.
"I know when he'll start playing games," Collins said. "It will be pretty soon."
.