| | 1 | 2 | 3 | 4 | T |
| --- | --- | --- | --- | --- | --- |
| DEN | 35 | 30 | 26 | 32 | 123 |
| GS | 32 | 26 | 24 | 34 | 116 |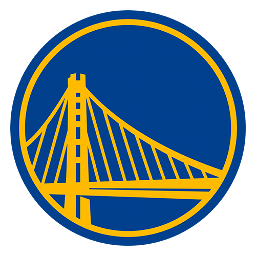 Nate Robinson helps Nuggets outlast Warriors with late surge
OAKLAND, Calif. -- Nate Robinson has played for seven teams, so beating one of them is no longer a rare occurrence.
Still, it never gets old.
Robinson scored 14 of his 24 points in the fourth quarter and the streaky Denver Nuggets outlasted the Golden State Warriors 123-116 on Wednesday night.
"I've embraced it," said Robinson, in his first season with the Nuggets. "I keep a journal every game. I write to myself and just reflect on my career. It's helped me cope with not getting the contract that I want or playing time or being on one team."
Wilson Chandler and Ty Lawson each scored 22 points, and J.J. Hickson grabbed a season-high 24 rebounds to help give Oakland native and first-year Nuggets coach Brian Shaw a victory in his hometown.
But Robinson's latest return to Golden State, where he played 51 games during the 2011-12 season, overshadowed Shaw late. The 29-year-old reserve guard finished 9-of-12 shooting, including 6 of 8 in the fourth quarter.
"For me, my home is the NBA no matter what team I play for," Robinson said. "I'll always play the same way. I'll always play the right way, try to play to win and I'm going to play with my heart every night, no matter how many minutes I play and how many teams I play for. If I could be the first player to ever play for every team in the league, I want to do it."
David Lee had 28 points and 11 rebounds, and Stephen Curry scored 24 for the well-rested Warriors, who took the lead with 1:13 remaining before the Nuggets pulled away again. Golden State, which had won 11 of 12, hadn't played since beating Boston on Friday night.
"That's an excuse. I would say it's because we were bad," Warriors coach Mark Jackson said. "Defensively, that's as bad as it gets."
Both teams pushed the pace from the start in a back-and-forth game with incredible scores and few stops.
For most of the fourth, Robinson stole the show. He made consecutive 3-pointers, a driving layup, a long jumper and a step-back shot during a scintillating display of offense that put Denver ahead 113-105 with 3:44 to play.
"He's a streaky player, and when he's on a good streak, he's as good as anybody in the league," Shaw said.
The Warriors kept on coming, though, getting contributions from all over -- Curry hit a 3-pointer, Lee followed with a dunk and Klay Thompson made a pull-up jumper to bring the Warriors within one. After Chandler made a pair of free throws, Lee went 3 of 4 from the line to give Golden State a 116-115 lead.
Hickson came back with a running shot that put the Nuggets back in front, then stole the ball from Curry and converted a layup on the other end while getting fouled to finish with 13 points. He missed the free throw, but Denver got the rebound. And after Lawson missed a jumper, Hickson grabbed another board.
Lawson hit both free throws to give the Nuggets a 121-116 lead. Then Curry missed an open 3-pointer following a timeout to send most of the sellout crowd of 19,596 to the exits.
"They're a team that can really score the basketball," Lee said, "so to put yourself in a hole really makes it tough."
The two-faced Nuggets showed their better side in a rematch of last season's first-round playoff series won by Golden State.
Denver won seven straight from Nov. 21 to Dec. 3 and five in a row before losing at Utah on Monday night. The Nuggets also had an eight-game losing streak from Dec. 17 to Jan. 1.
Golden State's bench was short-handed after the team sent struggling backup guard Toney Douglas to the Miami Heat in a three-team trade. The Warriors acquired Jordan Crawford and reserve MarShon Brooks from the Boston Celtics, but neither player was available in time to face the Nuggets.
Golden State had enough trouble with its starting unit in this one.
The Nuggets shot 62 percent in the first half to take a 65-58 lead. The Warriors shot 48 percent before the break -- a solid performance on most nights -- but never could slow down Denver.
Golden State tightened up defensively at the beginning of the third to briefly go ahead. Denver ended the quarter on an 11-2 run capped by Evan Fournier's half-court heave as time expired to carry a 91-82 lead into the fourth.
Game notes

Warriors general manager Bob Myers said backup center Jermaine O'Neal is about two to three weeks from returning from right wrist surgery. Myers also said fellow big man Festus Ezeli, out all season recovering from knee surgery, will likely be out until at least March. ... In addition to long-term injuries to Danilo Gallinari (left knee) and JaVale McGee (left leg), the Nuggets were without forward Anthony Randolph (left ankle) and Andre Miller (indefinite leave).