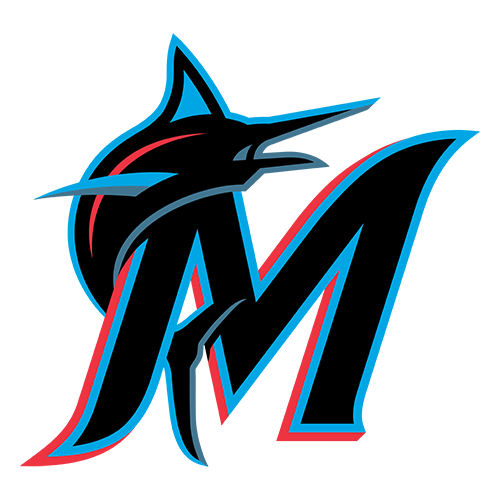 Realmuto's bloop pushes Marlins past Cardinals, 4-2
JUPITER, Fla. -- J.T. Realmuto's two-out, two-RBI bloop single in the sixth broke a 2-2 tie and propelled the Miami Marlins to a 4-2 victory over the St. Louis Cardinals on Sunday.
Realmuto lofted what normally would have been a routine fly ball to right-center field, but Cardinals' right fielder Stephen Piscotty had been positioned to guard the line moments earlier. The ball barely eluded diving center fielder Tommy Pham, allowing Giancarlo Stanton and Martin Prado to score.
The Marlins' comeback overshadowed a strong start by Jaime Garcia. The Cardinals' lefty didn't allow a hit until the fifth inning, when Miami struck for two runs.
Realmuto played a role in that rally, too, recording the Marlins' first hit, a single, then scoring one batter later on Adeiny Hechavarria's double.
Marlins ace Jose Fernandez spent much of the afternoon working on off-speed pitches. One in particular didn't work out: Pham smacked a 3-2 curveball over the left field wall, giving St. Louis a 2-0 lead in the fourth. Greg Garcia followed with a single that ended Fernandez's afternoon. He allowed five hits and walked three while striking out six in 3 2/3 innings.
"I know he's throwing a lot of change-ups," Marlins manager Don Mattingly said. "I don't know if that's necessarily what he wants to do all year long, but I know he's working on it."
Fernandez was fortunate to surrender only those two runs.
St. Louis strung together three hits in the second inning but failed to score because Jedd Gyorko passed Matt Adams between second and third base on Brayan Pena's double to center field. Adams was making his way back to second to tag up, anticipating that Marcel Ozuna might catch Pena's drive. But Gyorko, who had a better read on the ball, rounded second and didn't see Adams until it was too late.
"When I saw the ball go down I assumed that Matt was running -- and he was trying to tag up," Gyorko said. "I've got to pay better attention to know what he's doing instead of just watching the ball."
The only blemishes on Garcia's line through the first four innings were a pair of walks to Stanton. The Cardinals also intentionally walked the slugger in the sixth.
St. Louis has won only once in its last 13 games, dating back to March 12.
STARTING TIME
Cardinals: Sunday was the final spring start for Garcia, but he may remain in Jupiter when the Cardinals head north in order to throw against minor leaguers on Friday, which would be his next scheduled start.
Marlins: Fernandez's start was his last before the Marlins shift from Jupiter to Miami. His next appearance will be in Friday's exhibition against the New York Yankees in Marlins Park. "I think it's going to be great -- being at home warming up in the bullpen, everything works into it," Fernandez said.
TRAINER'S ROOM
Cardinals: Manager Mike Matheny said reliever Jordan Walden, who had been resting a sore shoulder, is expected to pitch on Monday. Walden has yet to allow a run this spring in five appearances, but he hasn't pitched in a game since March 21.
UP NEXT:
Cardinals: Carlos Martinez will make his final spring start on Monday when Bartolo Colon and the New York Mets come to Jupiter.
Marlins: Miami will send Chris Narveson to Viera to face Stephen Strasburg and the Washington Nationals.