| | 1 | 2 | 3 | 4 | T |
| --- | --- | --- | --- | --- | --- |
| PHI | 21 | 12 | 19 | 28 | 80 |
| GS | 29 | 37 | 32 | 25 | 123 |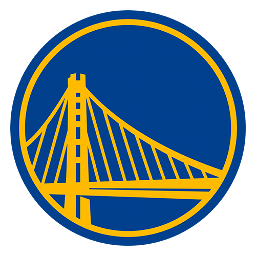 Marreese Speights has career-best 32 in colossal rout of ex-team
OAKLAND, Calif. -- By the time reporters were allowed in the visiting locker room at Oracle Arena late Monday night, most of the Philadelphia 76ers already had cleared out.
The television in the center of the room was turned off. There were no box scores from the game on players' chairs -- which is typical after most NBA games -- and there were no smiles to be had by anybody.
After losing by a total of 88 points on consecutive nights in California, the 76ers just want to forget what happened.
"Not going to turn on TV or read the papers," forward Evan Turner said.
Marreese Speights scored a career-high 32 points to hand his former team a near-record setback, leading the Golden State Warriors past the woeful 76ers 123-80.
Philadelphia nearly matched the NBA mark for the largest total margin of defeat in consecutive games. The Detroit Pistons lost by 95 points combined in back-to-back games in November 1966, according to STATS.
"It's hard for everybody," Sixers coach Brett Brown said. "The reality of it is they have put in so much time and despite all the turmoil, it's a group that's been together, stayed together. At times, you look up and you have to keep going and keep on playing with some level of dignity, and it's hard doing that."
After losing 123-78 at the Los Angeles Clippers on Sunday night in a game it trailed by 56 points in the third quarter, Philadelphia (15-38) figured it couldn't get much worse.
It almost did.
Speights finished 12-of-15 shooting and grabbed eight rebounds, and Stephen Curry added 23 points and eight assists to help the Warriors go ahead by 49 in the fourth quarter.
"It was a thing of beauty," Golden State coach Mark Jackson said.
Michael Carter-Williams scored 24 points, and Turner and Thaddeus Young had 12 points apiece for a rebuilding 76ers team that never put up much of a fight during its sixth straight loss.
No other team in NBA history has lost two straight games by at least 40 points each. Philadelphia has now done it twice.
The 76ers lost back-to-back games in April 1994 by a combined 93 points, and they're struggling to explain -- and correct -- what has gone so wrong during this latest stretch.
"You just look up at the scoreboard and see a lot of points. I really don't know," Turner said. "We're in the game at one point. We were down by like 10, and then the next thing you know it popped up to like 25 or 30."
Philadelphia finishes a three-game road trip Wednesday night at Utah before heading into an All-Star break that can't come soon enough.
Golden State outshot the Sixers 48.9 percent to 36.7 percent and outrebounded them 60-38 despite playing without center Andrew Bogut (left shoulder injury) and backup center Jermaine O'Neal (sore right wrist). David Lee, who had missed the past two games with a sprained left shoulder and strained left hip, had 13 points and 13 rebounds in 31 minutes.
Brown said before the game that he was happy his team had a chance to quickly atone for its horrendous showing in Los Angeles. Instead, the 76ers had another embarrassing performance.
As if Philadelphia's miserable two-day stretch wasn't bad enough, it was capped off by one of its former draft picks.
Speights spent his first 2 1/2 seasons in Philadelphia before getting traded to Memphis. He split last season between Memphis and Cleveland before signing with the Warriors as a free agent last summer.
The reserve big man made his first seven jumpers, including a 3-pointer and a layup through traffic that started a three-point play, to give Golden State a 47-27 lead midway through the second quarter.
"They got real hot," Carter-Williams said.
On his eighth attempt, Speights missed a 26-footer that had nearly everybody in the announced sellout crowd of 19,596 waiting to roar before it caromed off the rim. Speights left to a standing ovation before the Warriors went ahead 66-33 at halftime.
Some fans even serenaded Speights with chants of "M-V-P!" after he began another three-point play in the third quarter that stretched Golden State's lead to 92-48.
"That was so funny. I started laughing," Speights said. "At least they still have trust in me, so it's always good to have fans on your side."
The defeat could've been much worse, too.
Jackson put in most of his reserves before the fourth quarter, though the highlights didn't stop from one of them. Speights made a step-back jumper to put Golden State up 107-58 with 9:41 to play before leaving to another ovation with 3:02 left.
Brown kept most of his starters in until the final minutes to slice the deficit down a little.
"Don't anybody feel sorry for us," Brown said. "We will wake up and be (OK) tomorrow."
Game notes

The Warriors swept the season series against the 76ers for the first time since the 2007-08 season. ... Sixers reserve Hollis Thompson missed the game with a sprained right ankle. ... The league announced Monday that Curry received the NBA's Kia Community Assist Award for January for his generosity and ongoing charitable efforts in the San Francisco Bay Area.