| | 1 | 2 | 3 | 4 | T |
| --- | --- | --- | --- | --- | --- |
| CHI | 17 | 32 | 26 | 23 | 98 |
| CLE | 21 | 30 | 31 | 25 | 107 |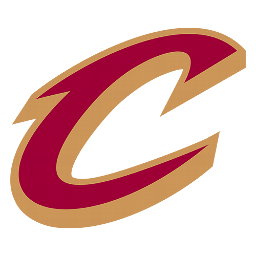 Derrick Rose scores 30, but Kyrie Irving (28 points) leads Cavs to win
COLUMBUS, Ohio -- Ohio State held its homecoming over the weekend when it named its king and queen.
But the real homecoming for basketball fans was Monday night when The King came back to Columbus with the Cleveland Cavaliers.
LeBron James received a thunderous ovation during the pregame introductions from the sellout crowd of 19,049 in Value City Arena on the OSU campus and the Cavaliers went on to defeat the Chicago Bulls 107-98.
"The excitement was there from the time we walked in the building," he said. "It was a school night; we had a lot of kids, a lot of college kids here. That shows the support there is. The least we can do is try and put on a show."
The two Eastern Conference rivals did and it was the dueling guards who stole the spotlight from James.
Kyrie Irving led the Cavaliers with 20 of his 28 points coming in the second half while Derrick Rose continues to show he's well on his way back from a torn medial meniscus in his right knee that caused him to miss last season's playoffs.
He had 30 points in 24 minutes of play and said he liked the challenge of playing the Cavaliers.
"I'm used to playing with very good people and very good talent," he said. "That's all they've got on that team, is talent. You know when you play against them; you know you've got to come out here and ball."
Irving took control in the third quarter when he scored nine points during an 11-0 run for a 75-65 lead in his second game back from an ankle injury.
James had 18 points in 31 minutes before exiting to a standing ovation with 6:29 to play and the Cavaliers ahead 92-81.
The ballyhooed trio of James, Irving and Kevin Love (nine points, 13 rebounds) played together for only the second time in six games.
"What I really liked obviously tonight is we had Kevin, Kyrie and LeBron on the court at the same time" Cleveland coach David Blatt said. "We got a fair view of that. I thought it went fairly well."
Center Anderson Varejao added 22 points for the Cavaliers.
"We're not the Big 3," James said. "We're a team."
TIP-INS
Irving missed three games while recovering from a right ankle sprain. He played 38 minutes Monday after going 29 minutes Friday against the Dallas Mavericks ... Despite never attending college, James has an affinity for Ohio State and the school has given him a locker in the Buckeyes' men's basketball locker room. ... Bulls forward Joakim Noah was the target of boos throughout the game. He helped the Florida Gators win NCAA championships in 2006 and '07, the latter by defeating Ohio State 84-75 in the title game.
UP NEXT
The Cavaliers complete exhibition play Wednesday at the Memphis Grizzlies
Chicago plays its final preseason game Friday vs. Minnesota in St. Louis.
THUMBS DOWN
Chicago coach Tom Thibodeau said starting guard Jimmy Butler, who did not play Monday, will have an MRI Tuesday on his sprained left thumb. Butler left the game Sunday after 11 minutes vs. the Charlotte Hornets. The Bulls are at 14 players, one below the maximum for the regular season.
TAKE A SEAT
James played his fifth preseason game Monday and is not expected to play Wednesday. "I want my guys coming in healthy and happy and if LeBron needs to sit another game, he'll sit another game," Blatt said. "That's the priority."
QUOTES
"As a basketball person, it's great to see him back. He means something to this league. It's good for the NBA. I don't know if it's good for us" -- Blatt on the return from injury of Rose.