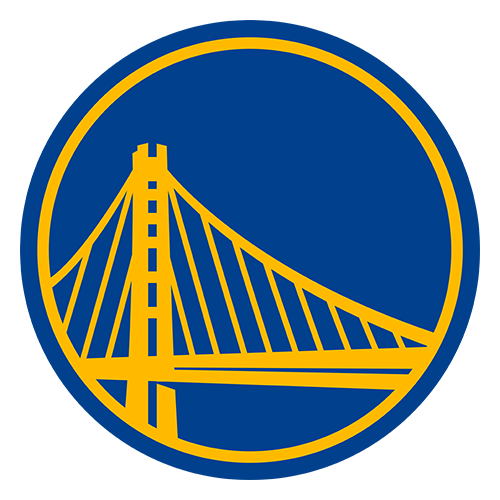 | | 1 | 2 | 3 | 4 | T |
| --- | --- | --- | --- | --- | --- |
| GS | 34 | 30 | 27 | 27 | 118 |
| DEN | 23 | 35 | 21 | 26 | 105 |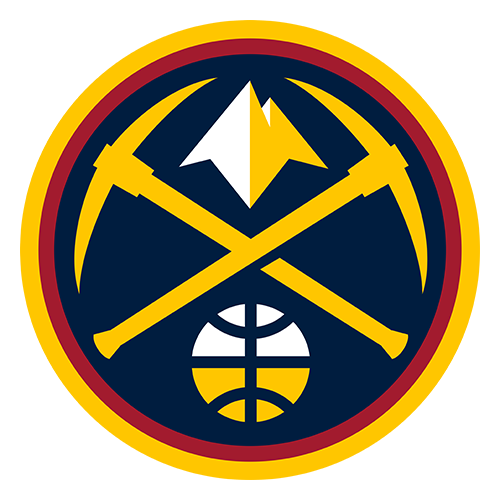 Warriors match '48-49 Capitols, '93-94 Rockets with 15-0 start
Curry on 15-0: 'It was a huge accomplishment for us'
Stephen Curry discusses the Warriors' 15-0 start to the season and what it means for the team.
---
DENVER -- Who's counting? The Golden State Warriors certainly are.
The wins are piling up, and they're moving closer to NBA history. But they're focused not so much on a number as on winning in general.
Klay Thompson scored 21 points, and the Warriors tied the best start in league history by beating the Denver Nuggets 118-105 on Sunday night to move to 15-0.
Golden State matched the start of the 1948-49 Washington Capitols and '93-94 Houston Rockets. The Warriors can break the record Tuesday night at home against the Los Angeles Lakers.
"It's kind of a quiet confidence that we don't feel like we're going to lose anytime soon," Stephen Curry said. "The way we're playing ... we can get even better."
That's a scary thought, considering this Warriors team just surpassed the '57-58 Boston Celtics for the best start by a defending champion.
"It's a huge accomplishment," Curry said of his squad's blistering start. "Obviously, coming off a championship and taking care of business 15 straight times to start the season -- couldn't ask for a better start."
As good as it gets right there -- until Tuesday anyway.
"It would be a cool milestone," Thompson said. "Shows how special this team can be."
The Nuggets saw just how special the Warriors can be firsthand. The Warriors hit 15 of 29 3-pointers. They dished out 35 assists. They played suffocating defense. They also turned the ball over 21 times, to interim coach Luke Walton's chagrin, but that didn't seem to hurt them.
"They're the best team in the world. It's a difficult task," said Nikola Jokic, who had 11 points and 11 rebounds. "In some parts of the game, we could defend them, and in other parts, no. I mean, they just need three, four minutes, and they're up by 15, so we need to play defense all the time."
Thompson hit a 3-pointer with 2:08 remaining in the second quarter, and Golden State never trailed again. The reserves built up a sizable lead and allowed Curry to rest the entire fourth quarter. He had 19 points; it was the first time this season he didn't reach 20.
Darrell Arthur had 21 points for the Nuggets, who have lost three straight. Kenneth Faried was sidelined with a sprained left ankle.
Harrison Barnes scored seven of his 17 points in the third quarter to allow the Warriors to gain some separation. This was how things went for the Warriors in the third: Festus Ezeli missed a wide-open dunk, and it clanged straight to Curry, who drained a 3-pointer.
When the Warriors played in Denver in March, they rested Curry & Co. That didn't sit well with fans who were expecting to see the sharp-shooting guard. Resting wasn't an option this time -- not so close to an NBA record.
"Whether or not we get it, it really doesn't affect our ultimate goal of trying to win a championship," said Walton, who picked up a technical in the third quarter. "It would be something nice to get along the way."
TIP-INS
Warriors: Walton said head coach Steve Kerr (back surgery) is "doing better." Said Walton: "He gets really sick of being asked that question. So I've stopped asking it."
Nuggets: Before the game, coach Michael Malone equated the Nuggets to the "Washington Generals" -- the usual opponent for the Harlem Globetrotters -- because the TV audience wants to see the Warriors and "nobody is here to see us. We're OK with that. We're playing against a great team." ... Joffrey Lauvergne (back) and Jusuf Nurkic (knee) didn't play.
STREAKS
Here's a look at consecutive victories to start a regular season in other sports, according to STATS:
-- In the NFL, the 2007 New England Patriots won 16 straight.
-- In the NHL, the 1993-94 Toronto Maple Leafs and 2006-07 Buffalo Sabres reeled off 10 straight wins.
-- In baseball, the 1884 St. Louis Maroons, who played in the Union Association, won 20 straight. As far as AL/NL is concerned, the '82 Atlanta Braves and '87 Milwaukee Brewers won 13 in a row.
KERR'S SPIRIT
Although Kerr is sidelined by his back, the Warriors run his system as if he were on the bench.
"All we're doing is following his leadership," Walton said. "We follow his blueprint, and we're having this type of success."
UP NEXT
Warriors: Host the Los Angeles Lakers on Tuesday.
Nuggets: Host Los Angeles Clippers on Tuesday.