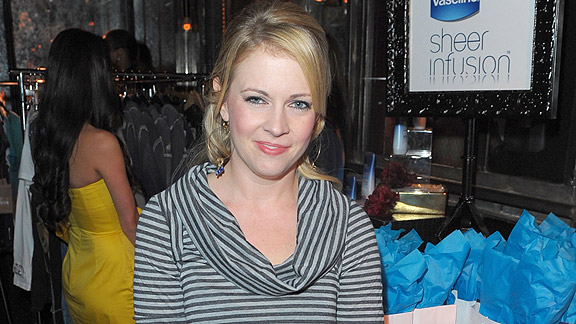 Jason Merritt/Getty ImagesMelissa Joan Hart and husband Mark Wilkerson are attending the BCS National Championship Game.
Guys, can you relate to this?
When musician Mark Wilkerson was thinking about dating actress Melissa Joan Hart in 2002, he had one deal breaker: "She had to like watching college football."
Uh-oh, Hart thought.
"I had never watched sports in my life," said the actress best known for "Clarissa Explains It All" and "Sabrina the Teenage Witch." "I was the oldest of seven kids and my dad wasn't into sports either. So I had no clue: Why would I want to sit on a couch and watch it instead of going out and doing something?"
Wow, times have changed.
Wilkerson and Hart married in 2003 and now have two kids. They loaded up their family this week and flew to Los Angeles to attend Thursday's national title game between Alabama and Texas.
See, Wilkerson -- lead singer of rock band Course of Nature -- was born in Enterprise, Ala.
"When Alabama won the SEC title game, he leaned over to his buddies at the game and said, 'I need four tickets to the championship game,'" said Hart, who recently finished a pilot for ABC Family channel with Joey Lawrence. "So here we are."
For Wilkerson, watching his Crimson Tide with his family is something special.
"I'm glad that she got introduced to Alabama football the way she did," Wilkerson said. "We [Crimson Tide] were on the bottom when we met, fell beneath that and now have risen back to the top. Through all that the experience has never changed. If you go in to Bryant Denny Stadium when we are 5-5, you have the same experience as you do if we are 10-0. That kind of loyalty is hard to find, and I really think she can appreciate that."
Thursday morning, the family will be tailgating with about 20 Alabama fans. "Yes, I'm a fan now. I love football," she said. "I almost named my youngest son Plaxico because I'm also a huge New York Giants fan. But I named him Braydon. Some people still call him Plaxico."