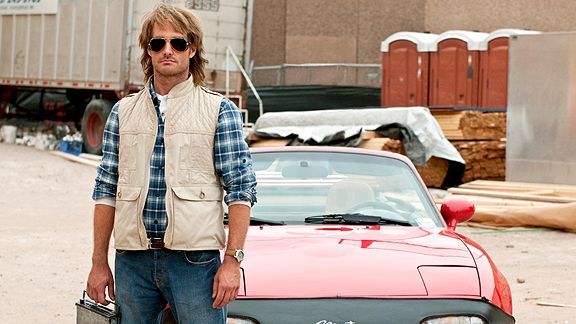 Rogue Pictures
The ballot may not be complete, but you can start engraving a name on the award for "Best Athlete Cameo of 2010."
And that name is Amare Stoudemire.
Sources confirm that the Phoenix Suns big man will appear as a gentlemen's club patron in "MacGruber," the movie based on the "Saturday Night Live" sketch. In theaters May 21, the comedy follows Will Forte's bumbling, mullet-rocking title character -- a former Green Beret, Navy SEAL and Army Ranger, by the way -- as he comes out of problem-solving retirement to battle his sworn enemy, Dieter Von Cunth (Val Kilmer). At some point, we're told, MacGruber hits up a strip joint, where he'll throw a bottle at Stoudemire, leading to the five-time All-Star's only line: "Son of a b----!"
Our thoughts exactly.
The flick also features appearances by WWE wrestlers Mark Henry, The Great Khali, MVP, Kane and Big Show as MacGruber's former cohorts.
Stoudemire filmed his scene in Albuquerque just before training camp. The rest, of course, is sweet history: The 6-10 power forward didn't miss a game for the first time since the '06-'07 season; his field goal percentage (.557), scoring (23.1) and rebounding (8.9) numbers are all up from last year; and his Suns were among the league's hottest teams heading into the playoffs.
New Mexico's strip clubs -- "Where Amazing Begins," apparently.