Before Joe Benigno won WFAN's Fan Appreciation Day contest in 1994 and earned a spot as a guest host on the New York City all-sports radio station, he was simply known as "Joe from Saddle River," a New Jersey resident who called in regularly to discuss his passion for the Jets, Mets, Knicks and Rangers.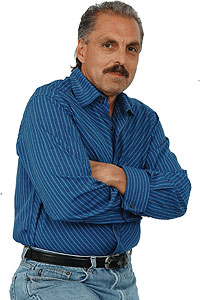 Triumph BooksJoe Benigno went from being a sports-talk caller to co-hosting a midday show in New York.
Mindful of his extraordinary rise -- from average caller to contest winner to guest host to now co-host of a three-hour show (10 a.m.-1 p.m., Monday through Friday) -- Benigno says he rarely gets frustrated with callers even when they offer outlandish opinions or ridiculous trade proposals.
"I don't get really frustrated with callers. I really don't. Because I was one of them. The only time is maybe if someone questions my fandom of the Jets or something, then l'll go off the freaking wall," the 56-year-old Benigno said in a phone interview. "Don't ever question me being a fan of the teams I root for. Don't ever do that. That'll drive me crazy."
As it happens, "Never Question My Fandom" is Rule No. 41 in Benigno's new book, "Rules for New York Sports Fans," a 176-page collection of 48 rules (and riffs) that he and sportswriter Jordan Raanan put together.
"Our goal in writing 'Rules for New York Sports Fans' is just to make sure you, as New York sports fans, do it right," the book says. "And most of the time you do. For many of you, it's an innate sensibility. You probably don't need much help, just a little refinement. That's where we come in."