Forget interviewing dignitaries and getting parodied on Saturday Night Live -- CNN anchor Wolf Blitzer has really made it now that he's a team mascot. This week, National Premier Soccer League's FC Buffalo announced that fans, overwhelmingly, chose "Blitzers" in its nickname contest. Blitzer is a native Buffalonian (like yours truly) and, if you ask me, as far homeboys go, this gives him a one-up on late Buffalo and newsman icon Tim Russert.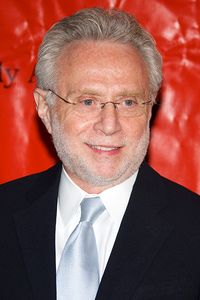 AP Photo/Charles SykesA soccer team in Buffalo can thank broadcaster Wolf Blitzer for its nickname.
Initially, "(Wolf) Blitzers" was more of a quirky inclusion with other nickname options like "Bolts," "(Blue) Collars" and "Rust" (as in America's "rust belt"). About two weeks ago, however, the FC Buffalo guys tabulated results and "Blitzers" was slightly in the lead. They wanted to make sure fans/voters were serious, so they extended the voting. In the meantime, the folks at CNN caught wind of it, Wolf sent out a tweet and it went viral. Blitzer even had owners Nick Mendola and Scott Frauenhofer on his show, "The Situation Room."
Although the "Blitzers" nickname has ended up being a pretty deft marketing move, it's more legit than a ploy. The term blitz comes from the German word for lightning, which is all over the team's logo and the city's municipal flag. And, of course, there's a mutual fondness between Blitzer and his hometown.
Now, Mendola is thinking about merchandising.
"Can you imagine the mascot and logo potential?" asked owner and player Nicholas Mendola. "It could be a wolf in a suit and glasses, charging after a soccer ball."