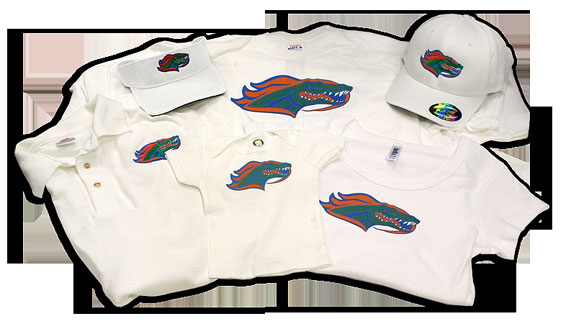 broncogator.comEd Marlow has parlayed the career of former Gator, now Bronco Tim Tebow into a business.
Ed Marlow is nervously sitting next to a 4-foot alligator.
He's on the set of WKMG-Ch. 6 in his hometown of Orlando. But it's not the gator that he's worried about. It's the bright lights of the 11 p.m. newscast. Marlow is a guest. Here to talk about his new website BroncoGator.
In two short months, Marlow's life has changed dramatically and all because of his passion for one man: Tim Tebow.
"It was right after the 25th selection in the first round. A friend and I were talking and said, 'Well, alright. Now we're Broncos fans,' " Marlow said. "That was the inception. Right at that moment. Like 90 seconds after the pick."
Marlow wanted a symbol that represented Tebow's past and present. He collaborated with a friend, Nick Roehrick, on a design that combined the Florida Gator and Denver Bronco mascots, which Roehrick then drew by hand.
The BroncoGator had come to life.