Country singer Kenny Chesney, actor Will Ferrell and model Brooklyn Decker on Wednesday were named presenters for the 2010 ESPYs show live July 14 in Los Angeles.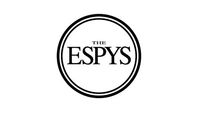 They will join ESPN personality Chris Berman, actress Emmanuelle Chriqui (Entourage), actor Zac Efron (Charlie St. Cloud), actress Ashley Greene (The Twilight Saga), actor Samuel L. Jackson, actor Tracy Morgan (30 Rock), race-car driver Danica Patrick, ESPN personality Stuart Scott and action sports legend Shaun White for the the 18th annual show, hosted by Saturday Night Live's Seth Meyers, at 9 p.m. ET on ESPN.
In addition, top athletes scheduled to attend so far include: Drew Brees, Reggie Bush, Landon Donovan, Evan Lysacek, Terrell Owens, Jorge Posada, Aaron Rogers, Jeremy Shockey, Dara Torres and more.
Fans will determine the winners in all categories (except the Arthur Ashe Courage Award and other special awards) by voting online and, for the first time, on Facebook through Saturday.