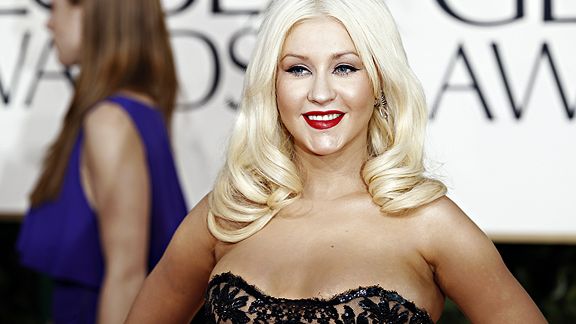 AP Photo/Matt SaylesChristina Aguilera previously has performed at the Super Bowl, in Atlanta, at Super Bowl XXXIV.
Grammy winning singer Christina Aguilera will sing the National Anthem as part of Super Bowl XLV pregame festivities at Cowboys Stadium in North Texas on Feb. 6. More than 153 million viewers in the United States watched last year's Super Bowl, the most-watched television program in history. The pregame show and Super Bowl XLV will be broadcast worldwide.
"I have been performing the Anthem since I was 7 years old and I must say the Super Bowl is a dream come true," Aguilera said. "I am really excited to be part of such an iconic event."
Aguilera returns to the Super Bowl having performed during halftime of Super Bowl XXXIV in Atlanta. She is among many performers who have sung the Super Bowl National Anthem including: Billy Joel, Diana Ross, Neil Diamond, Whitney Houston and Beyonce Knowles. The NFL previously announced that the Black Eyed Peas will perform at halftime.