Pittsburgh Steelers wide receiver Hines Ward, boxing legend Sugar Ray Leonard and pro wrestler Chris Jericho are the athletes among the cast announced Monday night for the spring edition of ABC's "Dancing With the Stars."
That formidable trio will join comedic actress Kirstie Alley, punk rocker "Psycho" Mike Catherwood, actress Chelsea Kane, "Karate Kid" Ralph Macchio, model Petra Nemcova, actor Romeo, former Playboy bunny Kendra Wilkinson and talk show host Wendy Williams for the 12th season of "DWTS."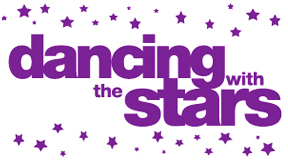 Here's a quick primer on the show: "Dancing With the Stars" pairs celebrity contestants with professional dancers in a ballroom dancing competition. The competitors perform dances that are scored by a panel of three judges and then voting is opened up for viewers at home. The judges' scores are combined with the viewers' votes to determine which pair of dancers is eliminated each week.
The two-hour premiere is March 21, with the finale May 24.
Yes, athletes have done well in the past. NFL Hall of Famer Emmitt Smith, IndyCar driver Helio Castroneves and Olympic gold medalists Apolo Anton Ohno, Kristi Yamaguchi and Shawn Johnson all have won.
So you can never count out Ward, Leonard and Jericho.
Last season's champ was "Dirty Dancing" actress Jennifer Grey, who was paired with dancer Derek Hough.
But I think the real threat is Romeo, the son of former contestant -- and one of the worst -- Master P, who is a former dancer and former athlete.
Romeo, named one of 2010's "Top 5 Sexiest Men in the World," is the youngest CEO of the multimillion-dollar record company No Limit Forever and is studying business and film at the University of Southern California. And he starred in the movie "Honey" with Jessica Alba.