When a new sports franchise is born, the owners must carefully consider the name of the team.
After all, the entire identity of the organization will be built upon that moniker. A good name doesn't guarantee success, but a bad one can start a team down the road to failure. With that in mind, a minor league football team in Las Vegas is doubling down on the gambling culture of its home base with open arms.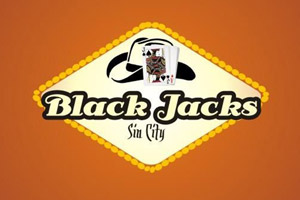 Sin City Blackjacks
"The ownership wanted to gear the name toward the city itself," Blackjacks general manager and head coach Anthony Bartley said. "They really wanted something that would truly stand out. Let's face it -- nearly everybody here in Vegas gambles. One of the games of choice is blackjack. And Vegas is already known as Sin City. So let's just take the themes that are already in place, put them together and make it happen."
The Blackjacks are an expansion team in the American Indoor Football Association, which also includes teams such as the Maryland Reapers, Arizona Outlaws and Cape Fear Heroes. The AIFA season runs from March through June, and the Blackjacks will be conducting training combines next month in preparation for the 2012 season.
"There have been so many teams that have used 'Las Vegas' that it's kind of played out," Blackjacks spokesman Andre' Haynes said. "It's overused. So we decided 'Sin City' would be best. We went online and studied some of the URLs of some of the other [minor league] teams out there, and there were not that many that had used 'Sin City.' From a marketing standpoint, 'Sin City' came out better in terms of where we would rank on search engines."
Bartley and Haynes said the team plans to use community outreach efforts to help build a fan base -- something previous minor league franchises in Las Vegas have failed to do successfully. Of course, winning always helps boost attendance in any league.
"They say, 'Whatever happens in Vegas, stays in Vegas.'" Bartley said. "So I plan on bringing the championship to this city -- and I plan on keeping it here. I'm going to win by any means necessary."