Beginning this month, 15 pro athletes -- including San Francisco Giants pitcher Tim Lincecum, soccer star Hope Solo and San Diego Chargers linebacker Shaun Phillips -- will be giving back to their local communities as part of the popchips "Game Changers" program.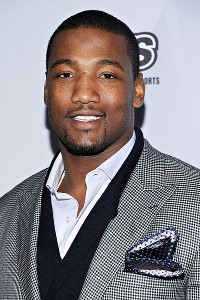 Angela Weiss/Getty ImagesShaun Phillips hopes people give back to their community.
The athletes, starting Monday, will ask their fans, "How can I give back to our community?" Fans will then have the chance to submit local charities and causes for the hometown hero to support. Popchips wiill accept submissions on its website here, and the athlete will choose the winning idea.
"San Diego is my home, and I want to raise awareness to my community. It's not just about financial. It's about giving your time," said Phillips, who has played for the Chargers since 2004 and recently opened a Katsuya restaurant in town. "There are plenty of ways to give back and be more involved in your community."
The list of athletes and the cities are: Tim Lincecum (San Francisco), Ray Rice (Baltimore), Matt Forte (Chicago), Hope Solo (Seattle), Deion Branch (Boston), Torii Hunter (Los Angeles), Tyler Bozak (Toronto), Ryan Kesler (Vancouver), Shaun Phillips (San Diego), Gaby Sanchez (Miami), Hunter Pence (Philadelphia), Ryan Roberts (Phoenix), Baron Davis (New York), Eric Decker (Denver) and Dee Gordon (Los Angeles).
"I grew up here, went to college here and am back playing professionally here," Solo said in a statement, "so nothing would make me happier than to give back to Seattle."