Coaches unhappy with NCAA canceling women's golf regional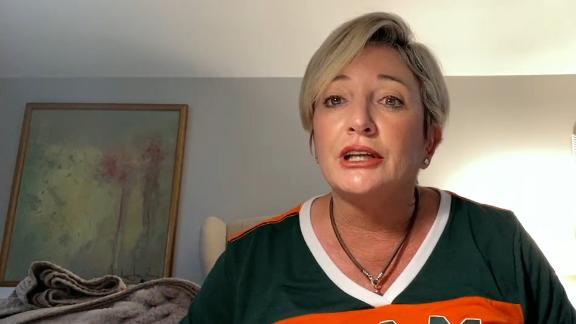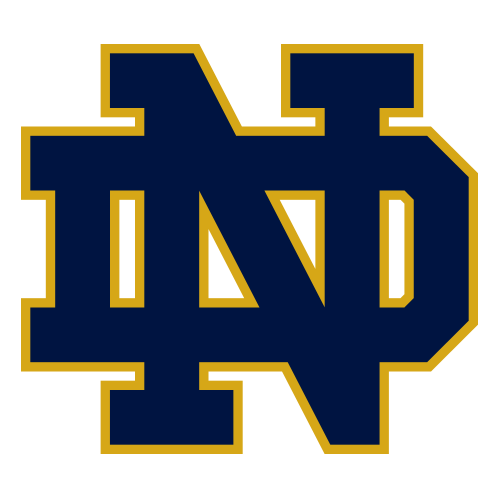 NOTRE DAME
SOFTBALL
NCAA BASEBALL
Nevada infielder sets new NCAA HR record in consecutive games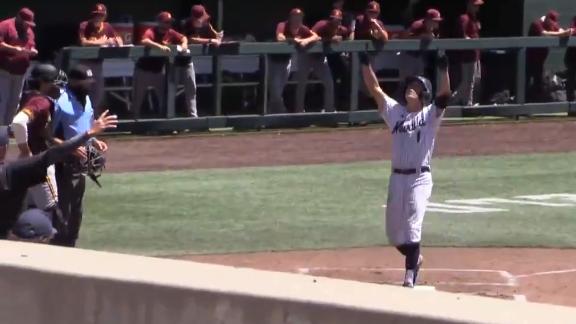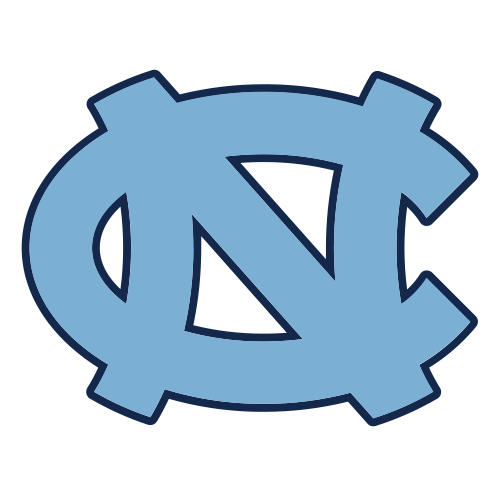 NORTH CAROLINA
FIELD HOCKEY
Erin Matson's OT winner gives UNC its third straight NCAA title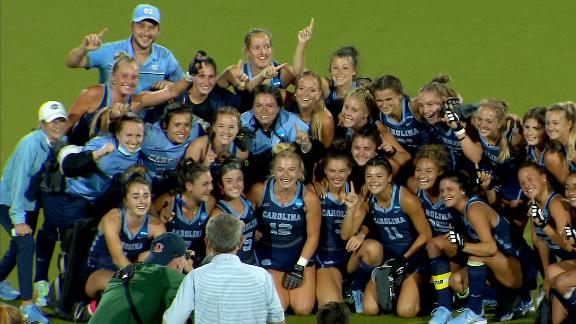 USC beats UCLA to clinch third beach volleyball national championship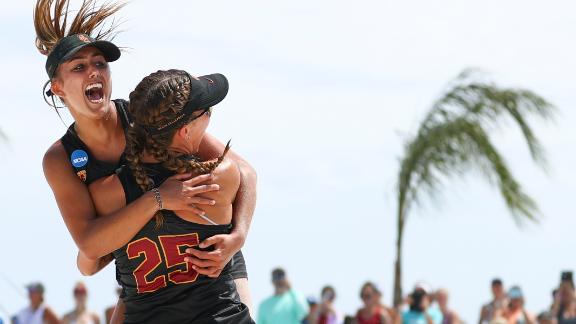 JACK LEITER AND KUMAR ROCKER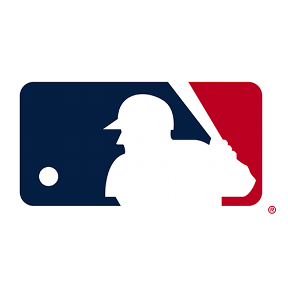 MLB DRAFT
Who should the Pirates take with the top pick in the MLB draft?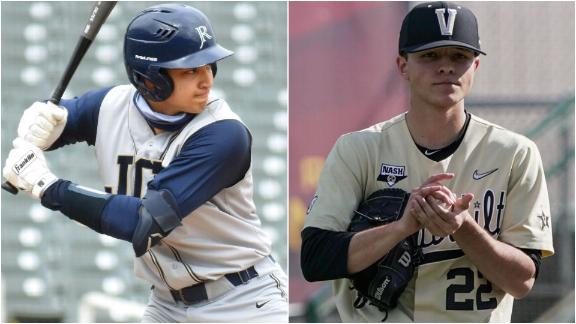 SPRING CHAMPIONSHIPS
Kentucky celebrates first ever volleyball national championship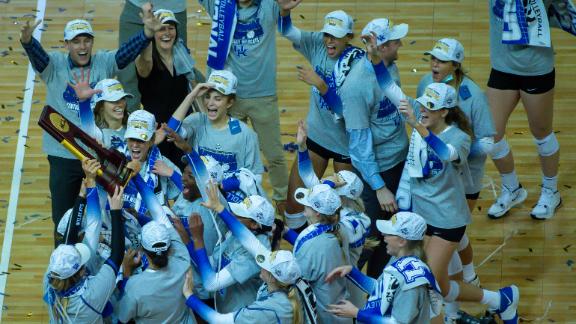 NCAA Men's Baseball
Gonzalez goes 3-3 in series-clinching win over Vandy
Jacob Gonzalez goes 3-3, with three runs and four RBI in No. 18 Ole Miss' 13-10 win over No. 2 Vanderbilt.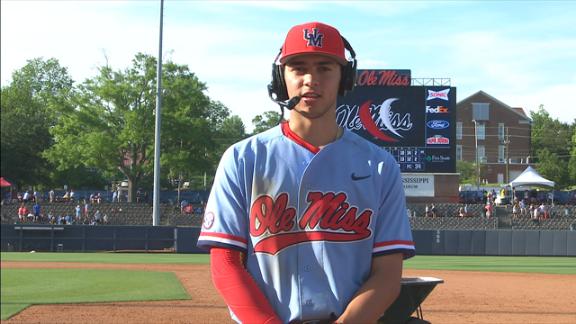 NCAA Men's Baseball
Gonzalez proud following win over Aggies
Auburn pitcher Joseph Gonzalez talks adjustments and Auburn's chances to play in the SEC Tournament after picking up an 8-5 win over Texas A&M.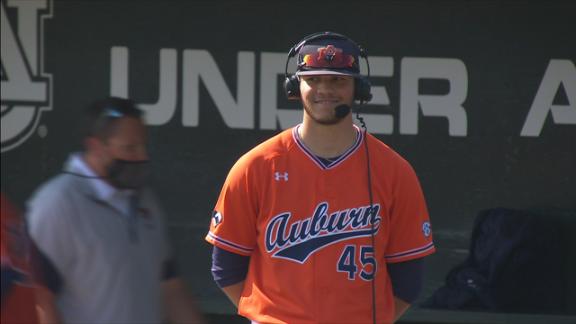 NCAA Men's Baseball
Moore details Hogs' late-game rally to defeat Vols
No. 1 Arkansas' Robert Moore explains how the Hogs drove in three late runs to defeat No. 4 Tennessee, 3-2, and take the series.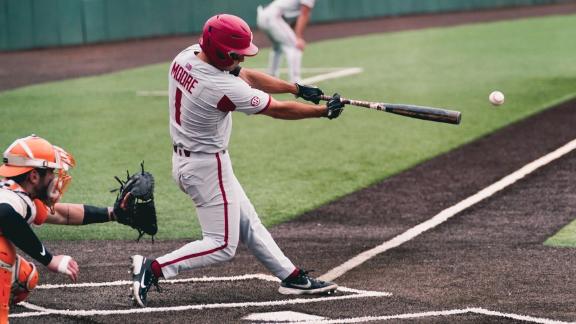 NCAA Men's Baseball
Early offense gives UGA upset win over No. 9 Florida
The Bulldogs score four runs in the first two innings to help secure a 6-1 win and avoid the series sweep against the Gators.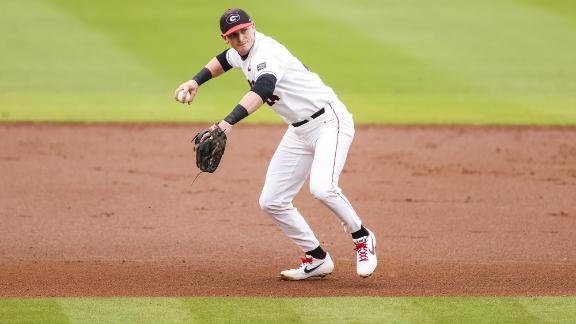 NCAA Men's Baseball
Rivera's hot bat leads No. 9 Florida past Georgia
Shortstop Josh Rivera homers and drives in four runs for the Gators as they handle the Dawgs, 9-2.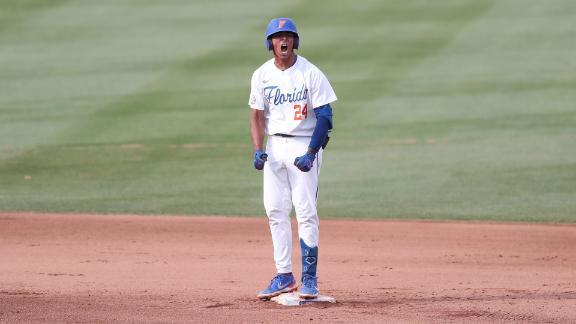 NCAA Men's Baseball
Aggies outslug Auburn for important SEC win
Texas A&M finally takes control with a three-run eighth inning to outlast the Tigers, 11-9, in a game that featured 21 total hits.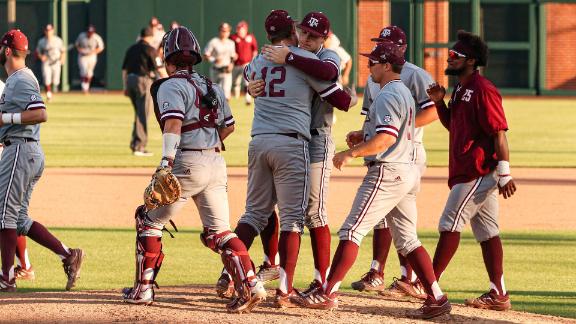 Murphy praises his team for overcoming adversity
Alabama's head coach Patrick Murphy shares how proud he is of the Crimson Tide for being able to persevere and overcome all the adversity they faced this season.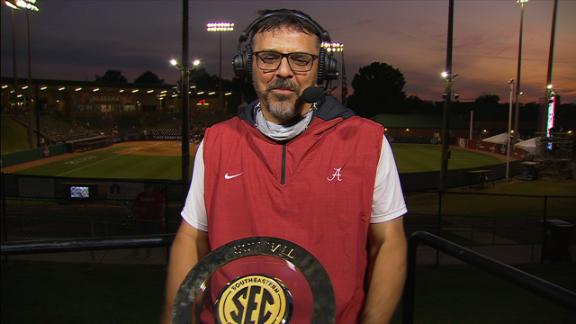 Fouts breaks SEC Tournament record with 39 strikeouts
Alabama's Montana Fouts says being able to trust the process and herself was a key factor in breaking the SEC Softball Tournament record for K's.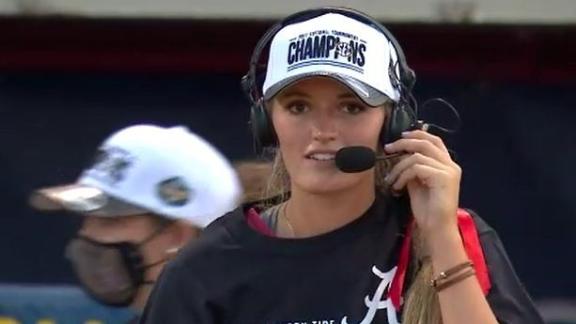 NCAA Men's Baseball
Early offense, solid bullpen effort leads to Bama win
Alabama gets six runs to pair with a sound bullpen effort for the 6-5 win over LSU.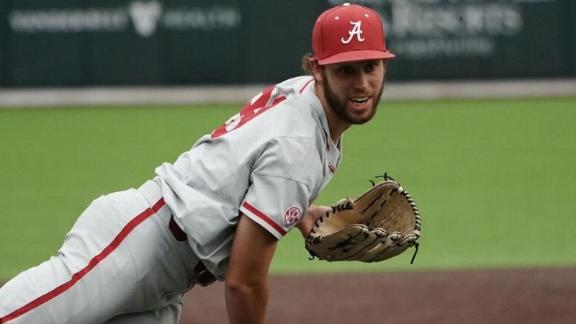 NCAA Men's Baseball
Leiter up to double-digit K's after striking out side in fifth
Jack Leiter continues to dominate the Ole Miss lineup as he strikes out the side in the fifth inning.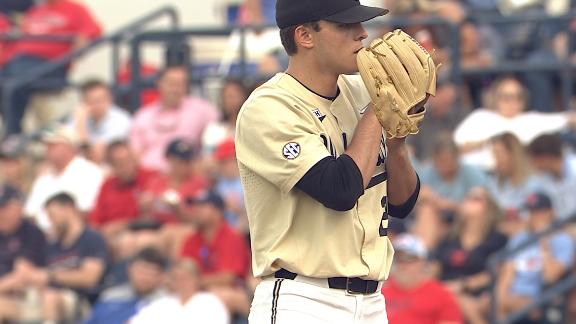 NCAA Men's Baseball
Ferguson drills walk-off homer to even series with Hogs
Max Ferguson seals No. 4 Tennessee's Game 2 victory over No. 1 Arkansas (8-7) with a three-run walk-off homer in a SEC thriller.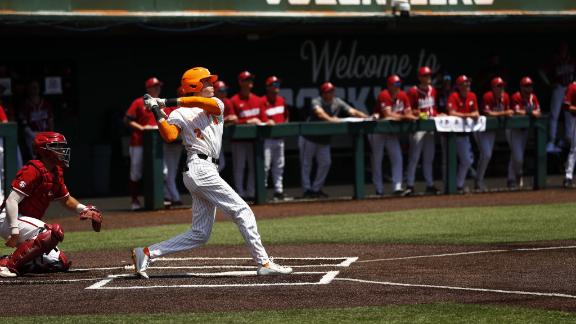 Streeter Lecka/Getty Images

Check out which teams won every men's and women's fall championship and where they stand in the current Capital One Cup standings.
Customize ESPN