GYMNASTICS
College gymnasts share why representation matters and how they are defining their paths in their own way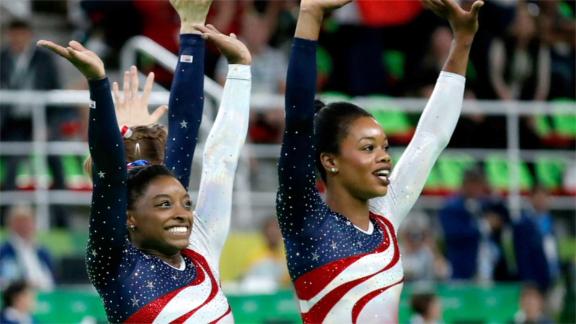 WNBA
Fouts strikes out 16 as No. 2 Bama shuts out Hail State
Alabama junior Montana Fouts fans a career-high 16, the most by a Crimson Tide pitcher since 2018, in a 4-0 win over the Bulldogs.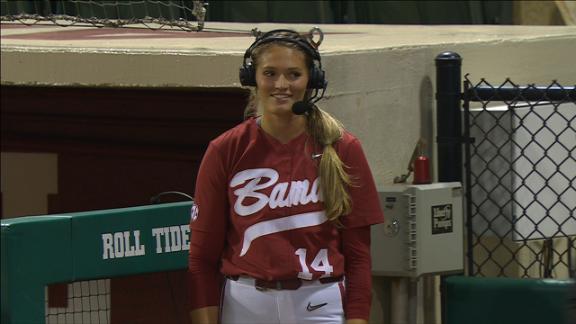 NCAA Men's Baseball
Eyster hits walk-off home run to beat rival Clemson
Senior Andrew Eyester ends another game against Clemson with a walk-off hit, this time a home run as the No. 17 Gamecocks beats the Tigers, 8-7.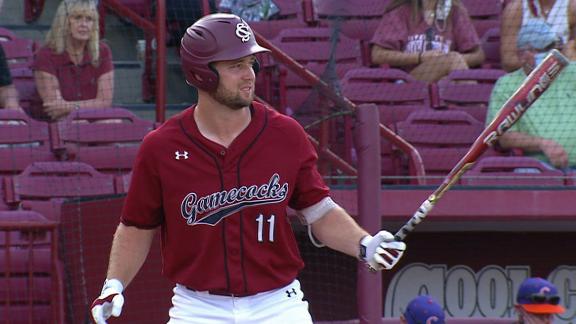 Banwarth discusses Rebels' first victory of season
After losing 13 matches this season, Kayla Banwarth talks about how Ole Miss gained its first win by beating the LSU Tigers in 5 sets.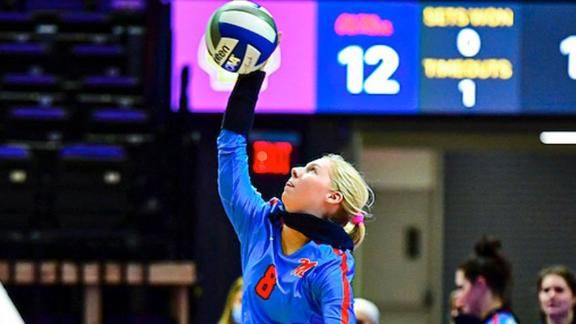 Mack says keeping things simple helps her game
No. 3 Alabama's Alexis Mack says sticking to her plan and putting the ball in play was the reason for her success after the 2-0 win over Troy.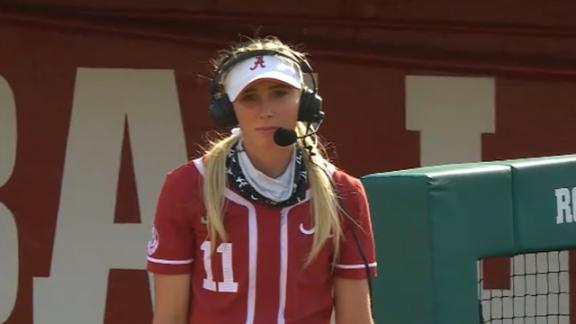 NCAA Men's Baseball
Walk-off hit seals comeback win for the Rebels
Starting with a two-run deficit in the bottom of the ninth, No. 1 Ole Miss rallies back and hits a walk-off to beat UCF in first game of its doubleheader, 6-5.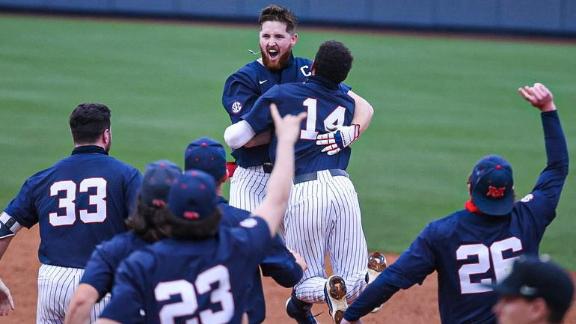 NCAA Men's Baseball
Hancock wins it for Bulldogs with walk-off grand slam
No. 5 Mississippi State collects a 9-5 win over Tulane after Luke Hancock hits a walk-off grand slam, resulting in his third home run of the season.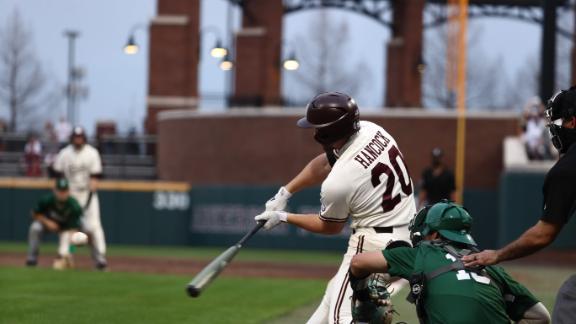 Kilfoyl credits team for helping secure no-hitter
No. 3 Alabama's Lexi Kilfoyl cites her teammates for helping her secure a no-hitter in their 2-0, 4-0 doubleheader sweep over North Carolina.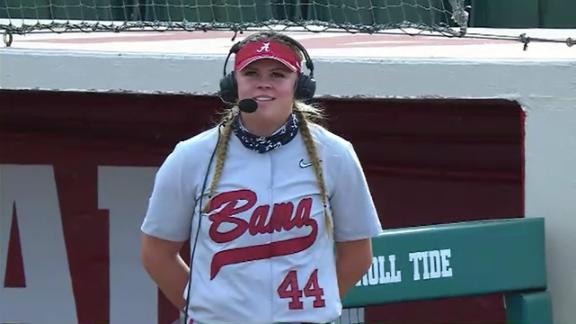 Gymnastics
UF's Thomas flawlessly executes Perfect 10 on bars
No. 1 Florida star gymnast Trinity Thomas nails a Perfect 10 on bars, resulting in her second of the year and 10th in her career.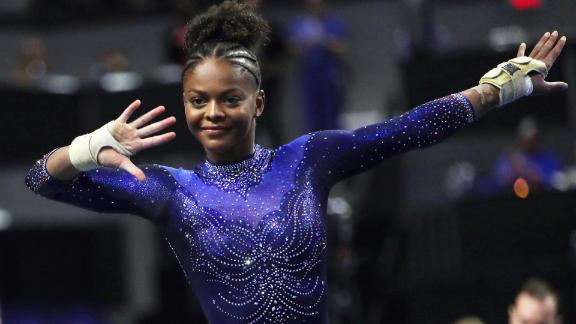 NCAA Men's Baseball
No. 2 Arkansas walk-off hit ends game in 10th inning
With the bases loaded, junior Jalen Battles' infield hit brings home a victory for the Razorbacks against Southeast Missouri State, 6-5.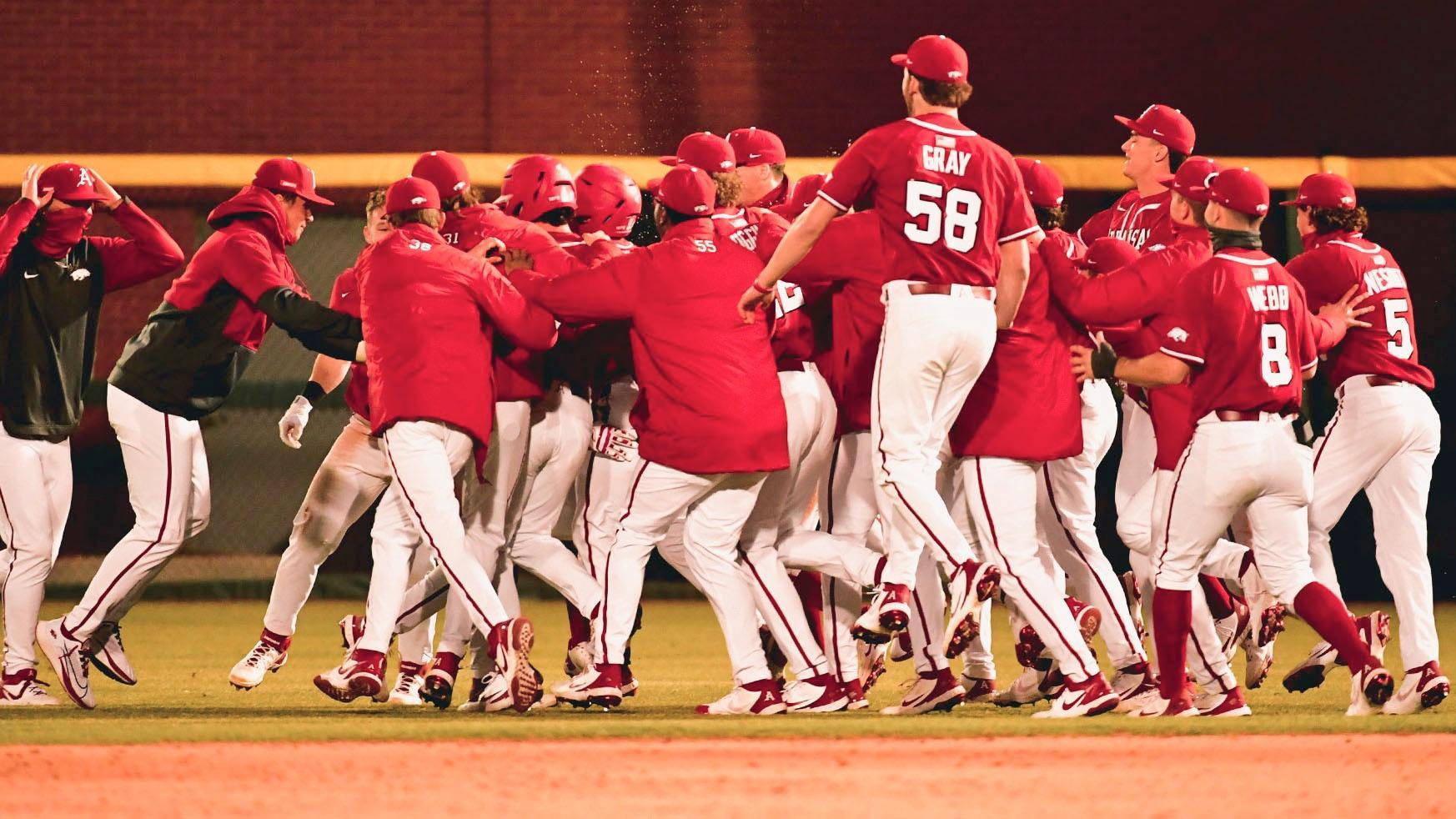 NCAA Men's Baseball
Tigers make history with 33 runs in blowout victory
No. 17 Auburn sets school record for runs and also earns first shutout win of the season against Alabama A&M, 33-0.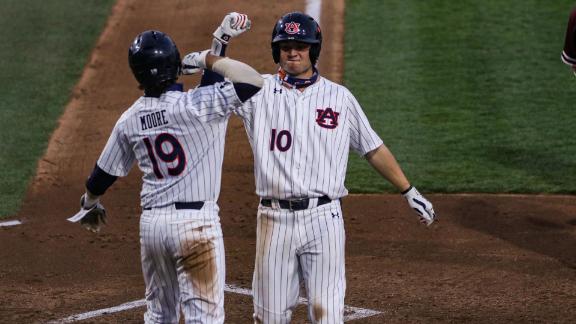 NCAA - Other
Wheeler's historic triple-double leads Dawgs past LSU
Sahvir Wheeler records the Bulldogs' first triple-double in program history, leading Georgia past the Tigers 91-78 at home.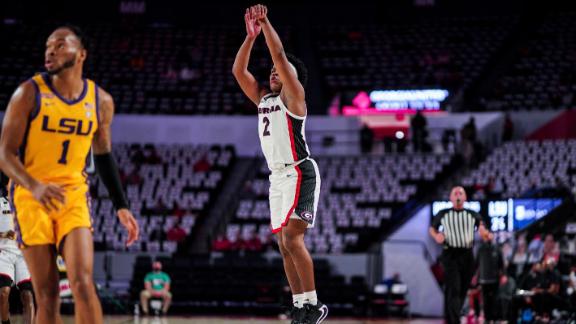 NCAA - Other
FAU freshman opens career with two grand slams in one inning
Florida Atlantic freshman Caleb Pendleton crushes two grand slams in one inning in his first two at-bats of his college career.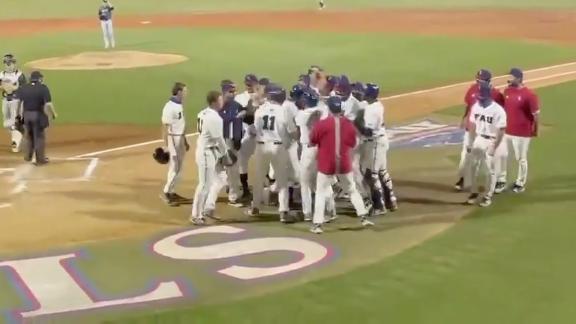 No. 25 Mizzou sweeps Georgia
Rachel Ritchie and the Bulldogs put up a good fight against the Tigers, but it isn't enough to beat Missouri behind Kylie Deberg's 14 kills.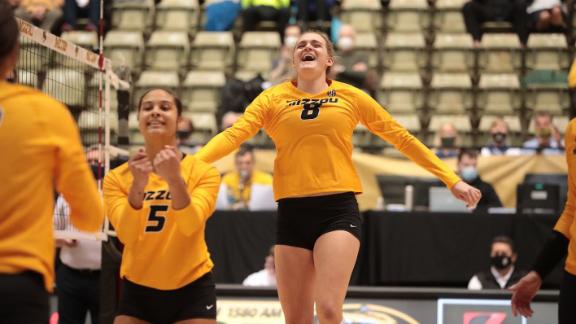 Streeter Lecka/Getty Images

Check out which teams won every men's and women's fall championship and where they stand in the current Capital One Cup standings.
Customize ESPN