Which top seeds have the toughest path to the semifinals?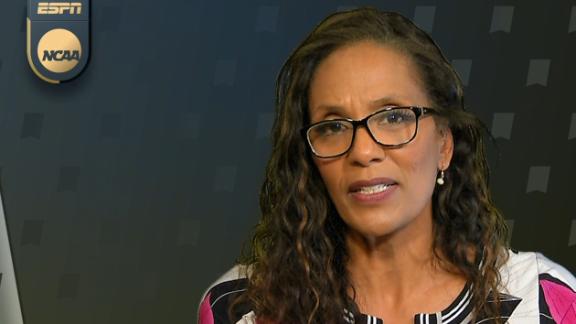 Which top seeds have the toughest path to the semifinals?
Sam Gore, Christine Williamson and Salima Rockwell break down the women's volleyball field and what to look out for.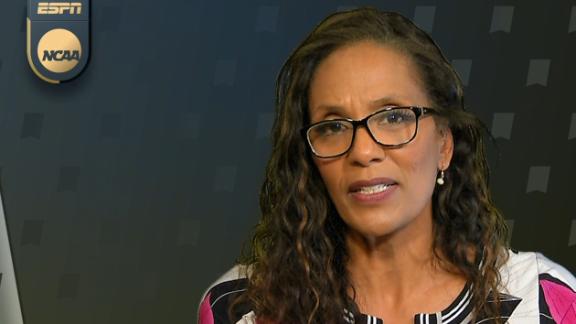 McLaughlin says Rebels needed to be more aggressive
Ole Miss' Kylee McLaughlin says the Rebels coming out aggressive and making the big stops on defense helped them pull out the 3-0 win over Alabama.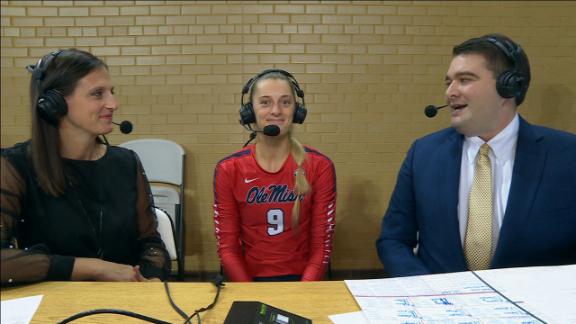 Stumler details 'awesome feeling' of being an SEC champ
No. 8 Kentucky's Alli Stumler, who's now a four-time SEC champion, describes the feeling of extending the conference streak to five straight years.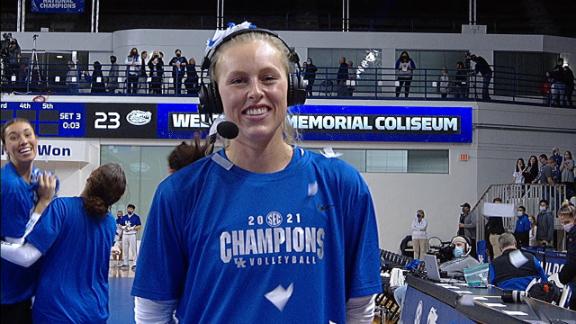 Kirby says 'starting fast' was important in UGA win
Kirby Smart praises the No. 1 Georgia offense for getting points on the board early in the 45-0 win against Georgia Tech, but says it still has areas to improve.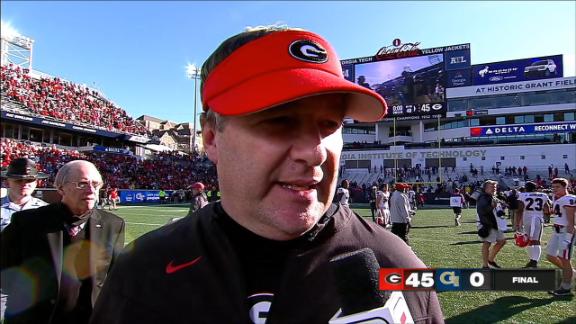 Oats praises the improvement on defense from the Tide
Nate Oats speaks on No. 10 Alabama's defensive pressure to hold Drake scoreless for ten minutes in the 80-71 win against the Bulldogs.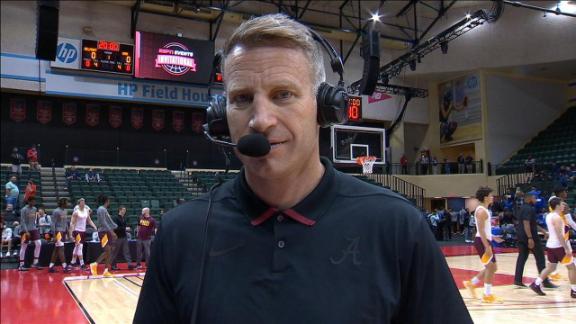 Fulkerson says the Vols don't take any games lightly
John Fulkerson posts 14 points in No. 15 Tennessee's 80-69 win over Tennessee Tech and speaks on how it's important that every Vol contributes.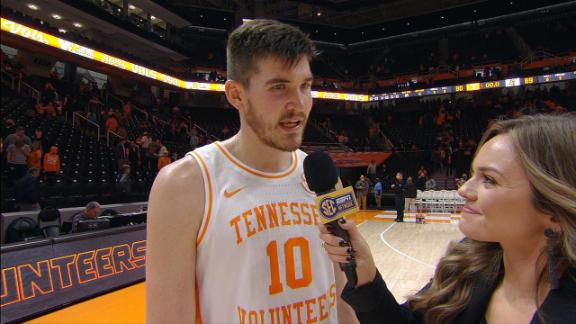 Skinner credits the Wildcats for his 400th career win
After No. 8 Kentucky sweeps No. 20 Florida, Craig Skinner speaks on the leadership and execution from the Wildcats to clinch the SEC Title on Senior Day.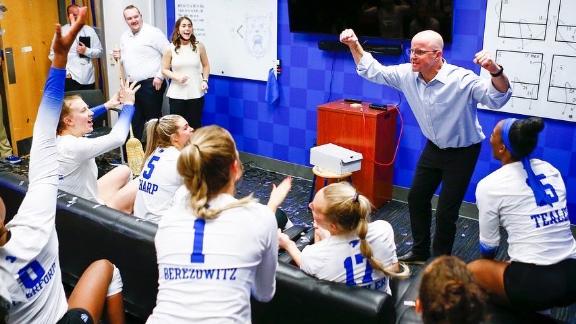 Jackson says MS State's aggressiveness was key in win
After recording a double-double in a 94-53 win over Bethune-Cookman, Rickea Jackson explains that Mississippi State is still building its team identity.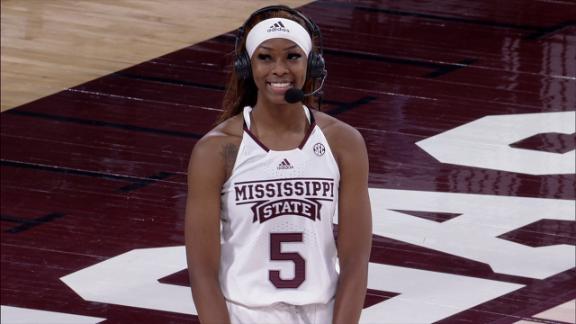 Who's your favorite early 90s Alabama quarterback?
Comedian Roy Woods Jr. joins the Thinking Out Loud crew and makes a tough decision of picking his favorite early 90s Bama quarterback.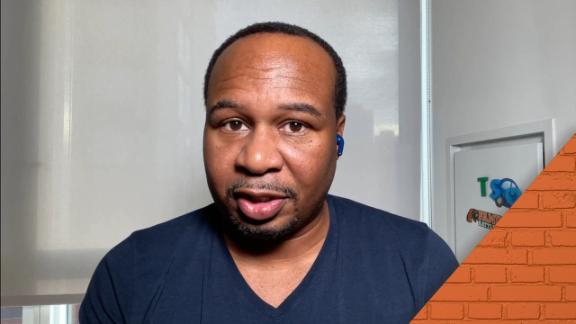 Smart says fans honored UGA seniors the right way
No. 1 UGA 's Kirby Smart speaks on how some seniors didn't get to experience a senior day last year, but is very happy that the seniors' hard work was celebrated.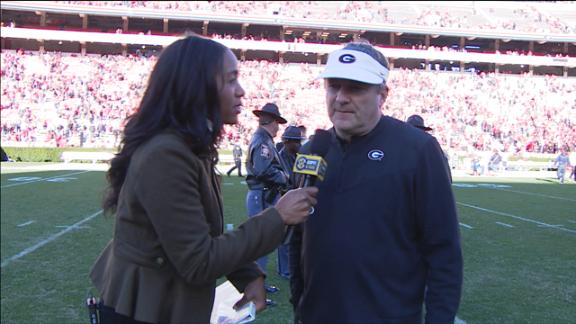 Bennett: 'I don't really have anything to prove'
No. 1 Georgia QB Stetson Bennett always dreamed of playing for UGA as a kid, but explains how his detoured path to becoming the starter made him a better player.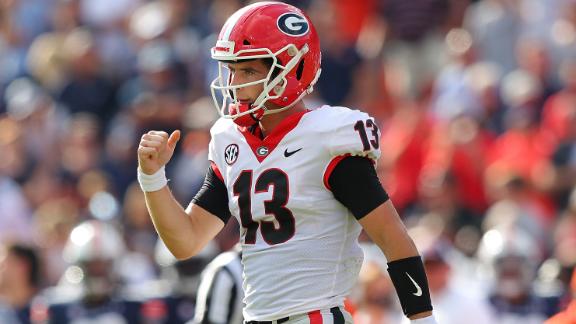 Three SEC teams advance in NCAA Soccer Tournament
Arkansas, South Carolina and Tennessee all win second-round matches to move on to the Sweet Sixteen.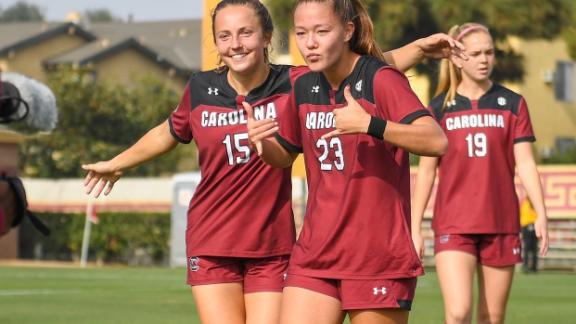 Ralph says the Commodores keep making improvements
Shea Ralph expresses how proud she is of the newcomers in Vanderbilt's 75-55 win over Tennessee Tech and how Vandy is taking steps in the right direction.
Appleby credits Florida's defensive intensity in win
No. 24 Florida's Tyree Appleby records 14 points in the 81-45 win over Milwaukee and explains how the Gators worked on high pressure defense all week.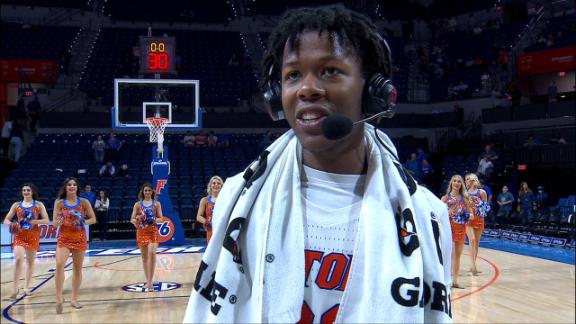 Ceasar proud of Gators for playing 'clean' vs. Auburn
No. 20 Florida's T'ara Ceasar, who recorded her 11th double-double this season, discusses the Gators' sweep over Auburn.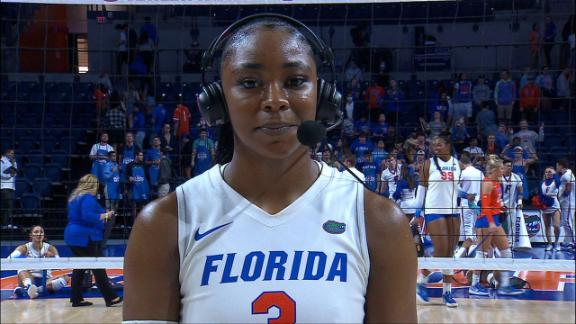 Streeter Lecka/Getty Images

Check out which teams won every men's and women's fall championship and where they stand in the current Capital One Cup standings.
Customize ESPN