UTAH

FROZEN FOUR
GYMNASTICS
WISCONSIN CLAIMS TITLE
NCAA WOMEN'S HOCKEY
Kirsten Simms scores deciding goal as Wisconsin captures national title
Purdue's Matt Ramos pins Iowa's Spencer Lee in colossal wrestling upset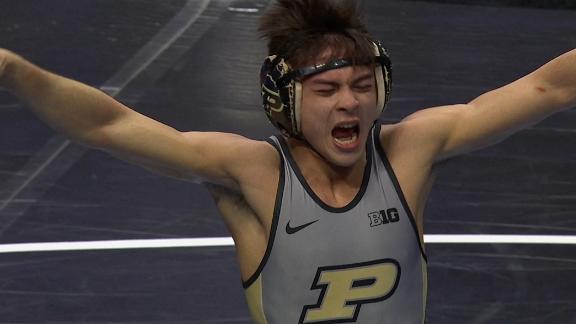 NCAA WOMEN'S HOCKEY
NCAA Men's Baseball
Sullivan gets win 650, UF evens series against Auburn
Kevin O'Sullivan wins his 650th career game as the No. 3 Gators swat a season-high 19 hits to even the series against the Tigers with a 12-5 victory.
NCAA Men's Baseball
No. 4 Vanderbilt piles up 18 hits to take down Georgia
The Bulldogs' six-run sixth inning tie it up, but the Commodores don't slow down as Chris Maldonado's perfect day at the plate leads a 16-8 win on their home turf.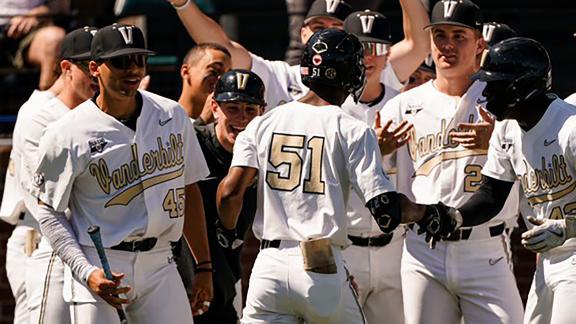 No. 13 Alabama tops Missouri in extra innings
The Crimson Tide tames the Tigers in extra innings, breaking through with four runs in the top of the ninth to ultimately earn a 4-0 victory.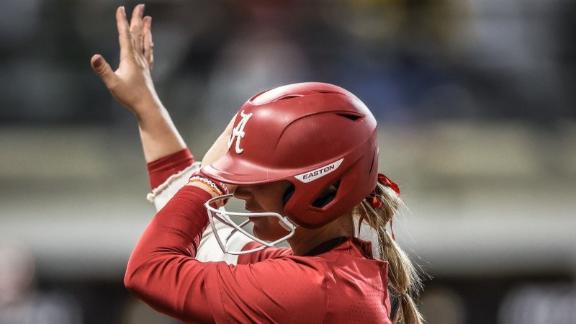 Rebels upset Auburn with Smith's bat, Riley on mound
Ole Miss' Paige Smith stays hot at the plate with a second-inning two-run homer as Catelyn Riley fends off the No. 23 Tigers to even out the series with a 4-1 win.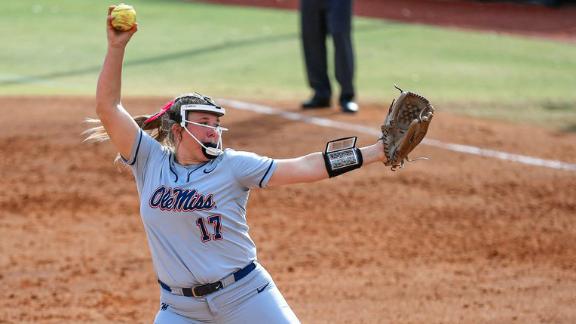 Aggies' pitchers combine on two-hitter vs. Lady Vols
Madison Preston goes six innings and Emily Leavitt picks up the save as they combine to limit No. 3 Tennessee to two hits in No. 21 Texas A&M's 3-1 victory.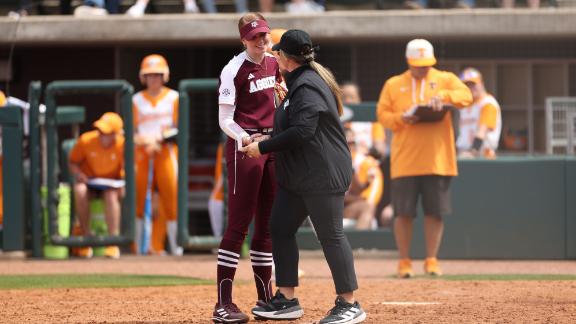 Fouts details her mentality after consecutive shutouts
After No. 13 Alabama shuts out Missouri 4-0 in extra innings, Montana Fouts describes her mindset on the mound that led back-to-back shutouts.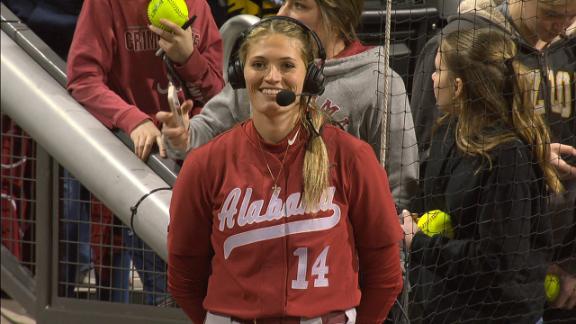 Mississippi State coach chucks first base in fiery ejection
Mississippi State assistant softball coach Tyler Bratton gets ejected from the game, then hurls first base while yelling at the umpires.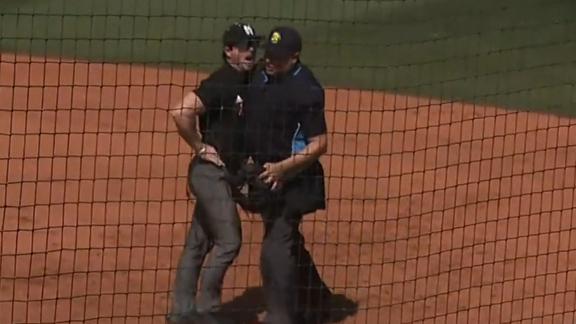 NCAA Men's Baseball
Hogs' Josenberger discusses momentum shift vs. Alabama
No. 6 Arkansas' Tavian Josenberger says it was "pretty hype" after he hit a two-run double to gain the lead in a 9-6 win over the Tide.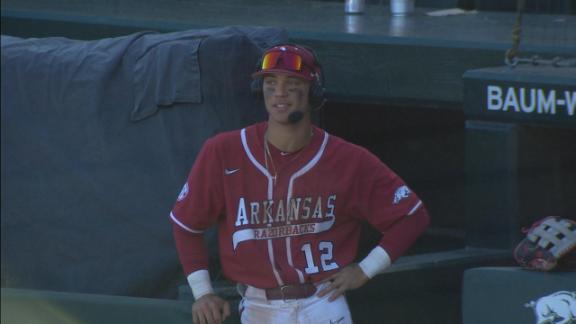 NCAA Men's Baseball
Aggies' Minnich talks two homers in return from injury
After returning from a broken thumb in the season-opener, Brett Minnich explains what it means to drill two home runs for Texas A&M in his first game back.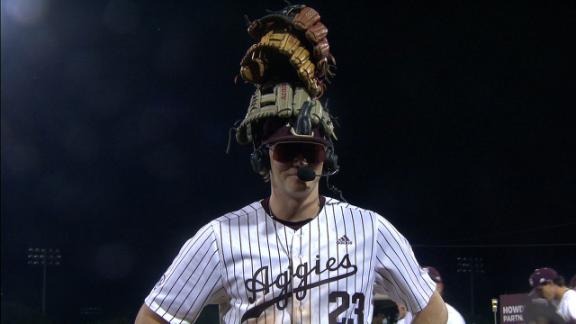 Rogers says weather-delayed win shows Lady Vols' grit
After pitching 9.2 innings and giving up only one hit in a lengthy 2-1, 10-inning win over No. 21 Texas A&M, Ashley Rogers says No. 3 Tennessee's character showed.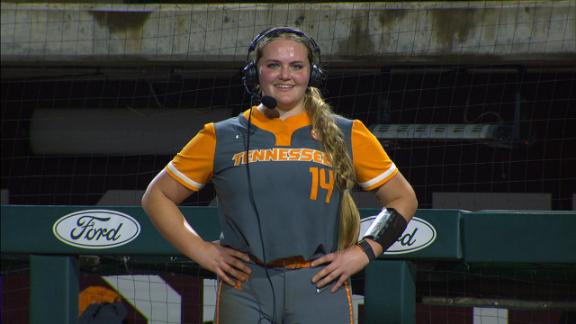 No. 23 Auburn blasts four homers, overwhelms Rebels
Four different Tigers drive one out of the yard as they collect eight hits and six free bases to take down Ole Miss with an 8-2 series-opening victory.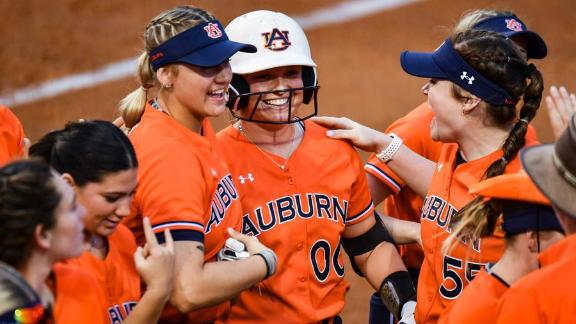 Bama's Preuitt details feeling of grand slam vs. Mizzou
No. 13 Tide freshman Larissa Preuitt explains what it means for her first collegiate home run to be a game-winning grand slam against the Tigers.