NCAA MEN'S HOCKEY
REGIONALS BEGIN THURSDAY; ALL GAMES ON ESPN NETWORKS
WISCONSIN CLAIMS TITLE
NCAA WOMEN'S HOCKEY
Kirsten Simms scores deciding goal as Wisconsin captures national title
NCAA MEN'S BASEBALL
Purdue's Matt Ramos pins Iowa's Spencer Lee in colossal wrestling upset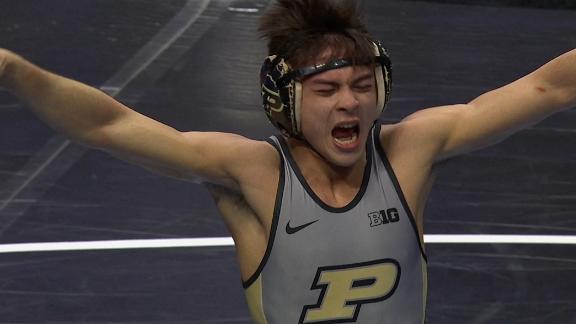 NCAA WOMEN'S HOCKEY

NHL
NCAA Men's Baseball
Aggies' Werner discusses key homer to down Owls
Following an 8-7 walkoff against Rice, No. 21 Texas A&M's Trevor Werner explains how he approached a two-run shot in the eighth that helped seal the win.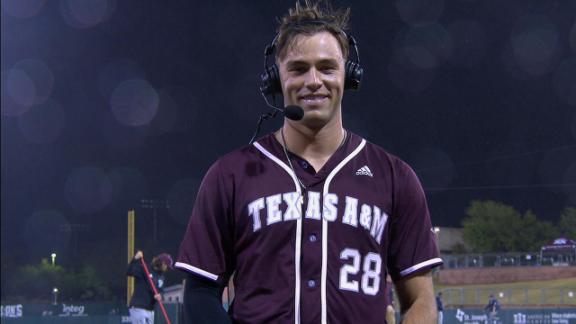 NCAA Men's Hockey
Bucci's storylines to watch in the NCAA men's hockey tourney
John Buccigross shares the storylines that fans should keep an eye out for in the 2023 NCAA men's hockey tournament.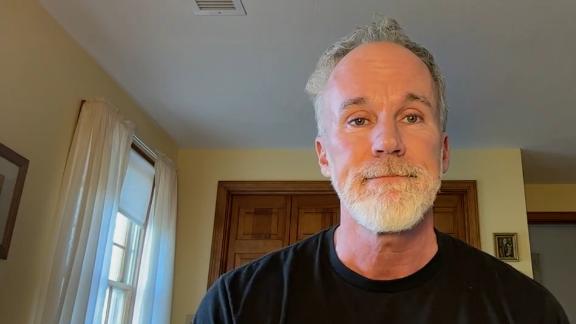 The dynamic moves that have UCLA gymnastics going viral
Check out the dynamic moves by UCLA gymnasts that help make their floor routines go viral.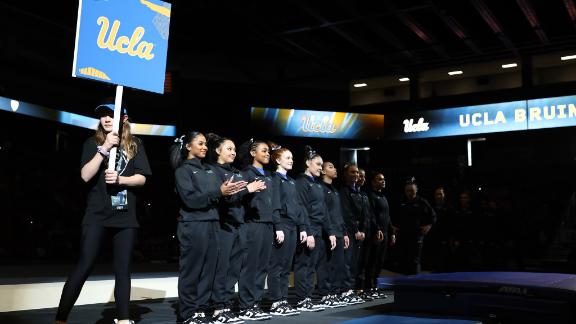 Hedgecock's walk-off homer, Delce power Hogs past Bama
Chenise Delce delivers 11 strikeouts and a career-high 172 pitches as Rylin Hedgecock's 10th-inning solo shot sets No. 12 Arkansas ahead of the No. 13 Tide, 2-1.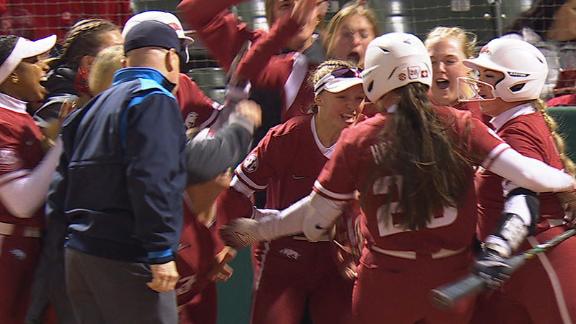 Delce discusses her 170+ pitches as Hogs walk off Bama
Following her stand off with the No. 12 Tide's Montana Fouts, Chenise Delce explains the source of her perseverance and No. 13 Arkansas' emotions after the walk off.
NCAA Men's Baseball
Camenzind shines at plate in two ways for Hogs in win
Catcher Lauren Camenzind explains how she tagged two out at the plate on defense and delivered an RBI double in No. 12 Arkansas' 5-3 thriller over No. 13 Alabama.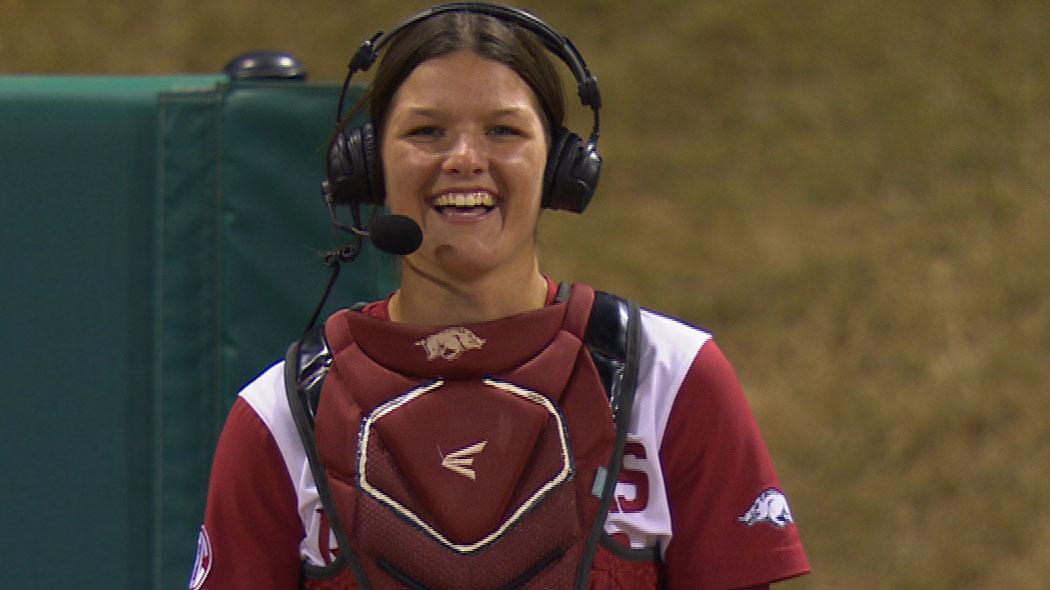 NCAA Men's Baseball
Bieser praises Mizzou's toughness after sweep of Vols
Following 7-4 and 7-1 wins over No. 2 Tennessee that completed a weekend sweep, Missouri's Steve Bieser says he is coaching "a tough group of guys."