Jose Torres' 9th-inning HR helps NC State oust No. 1 Arkansas, advance to CWS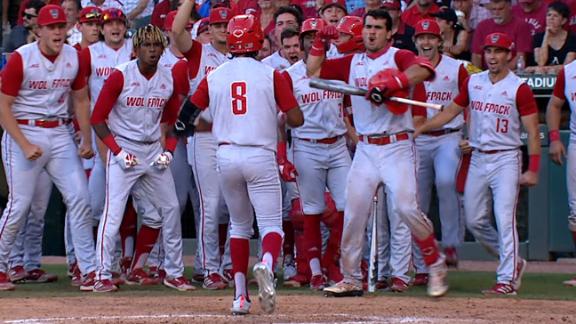 SUPER REGIONALS
SUNDAY GAMES: WATCH ON ESPN NETWORKS, APP
ROAD TO COLLEGE WORLD SERIES
Virginia's offense breaks out with 2 homers in 8th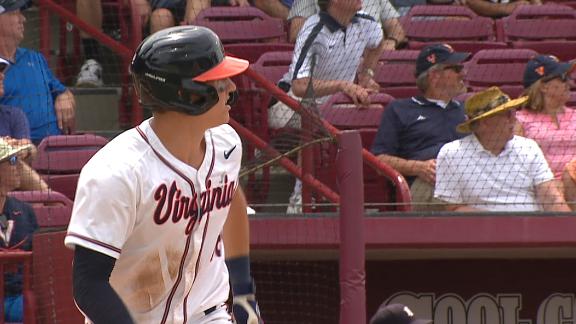 SUPER REGIONALS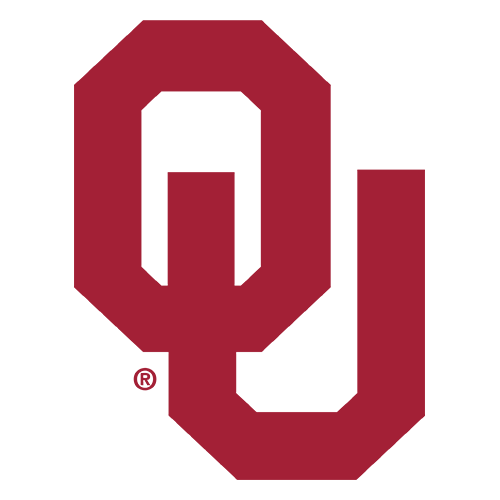 WOMEN'S COLLEGE WORLD SERIES
OKLAHOMA TOPS FSU
Oklahoma wins national championship behind early offensive showcase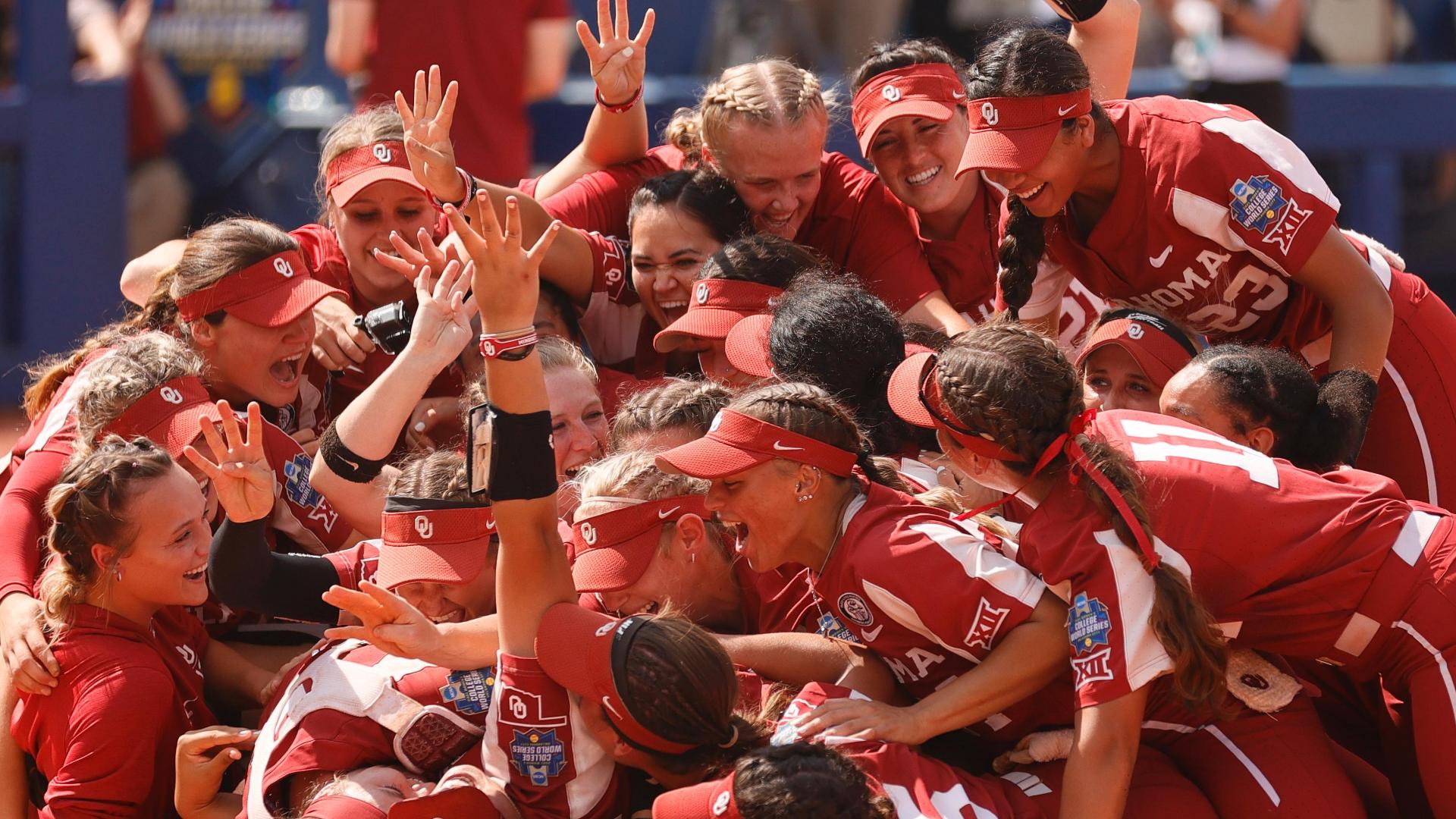 NCAA
JMU's Alexander receives ovation upon exit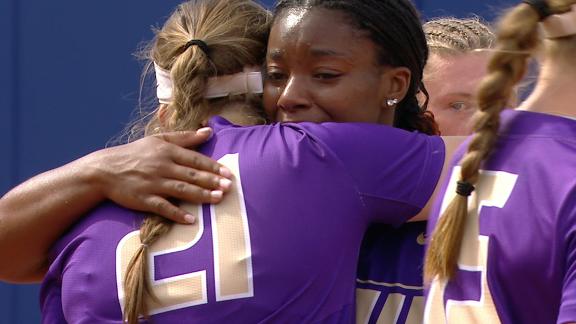 SPRING CHAMPIONSHIPS
NCAA Men's Baseball
NC State celebrates ousting No. 1 Arkansas for trip to CWS
The Wolfpack flood the field for a hearty celebration after upsetting top-seeded Arkansas to secure their third trip to the College World Series.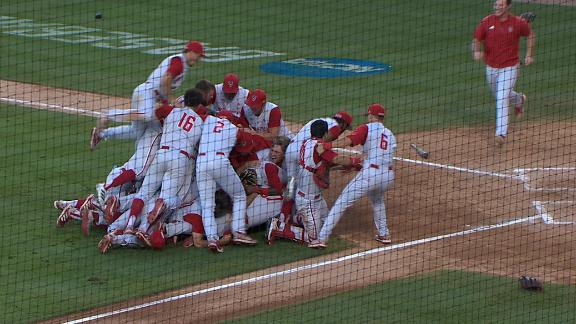 NCAA Men's Baseball
9th-inning HR from Jose Torres sends NC State to CWS
Top-ranked Arkansas is eliminated by NC State as Jose Torres' third home run of the series sends the Wolfpack to their third College World Series.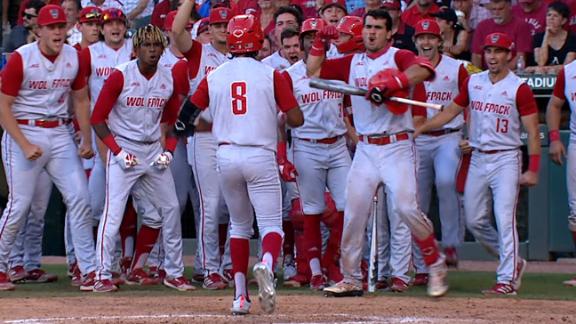 NCAA Men's Baseball
NCAA Men's Baseball
Rucker notes Vols' 'mojo', says they won't be stopped
Following a dominant 15-6 win over LSU, No. 3 Tennessee's Jake Rucker discusses the Volunteers' excitement for the College World Series.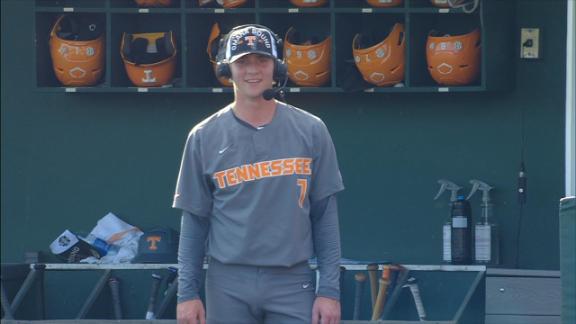 NCAA - Other
Jordan Beck's 3-run homer blows game wide open for Vols
Jordan Beck rips a three-run home run to left field in the top of the fifth inning to give Tennessee a commanding 9-2 lead over LSU.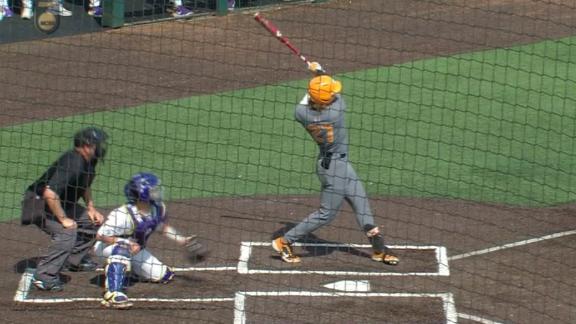 Jake Rucker's 2-run HR gives Tennessee an early lead
Jake Rucker hits a two-run home run in the first inning to put Tennessee out in front over LSU.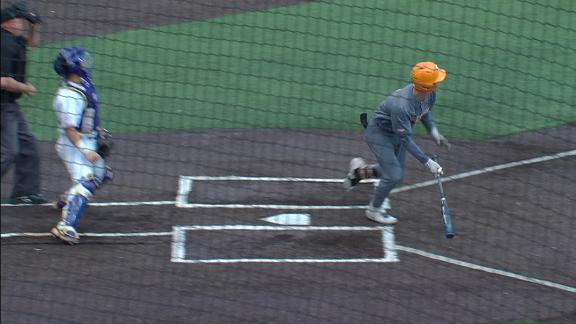 Virginia's offense breaks out with 2 homers in 8th
Zack Gelof hits a solo home run and Alex Tappen hits a three-run dinger later in the inning to give Virginia a 4-0 lead.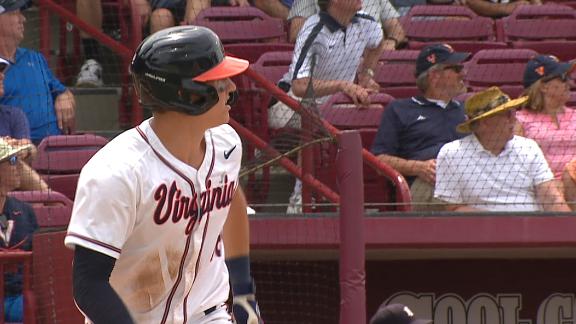 Missed catch ends Virginia's no-hit bid in 7th inning
Chris Newell is able to keep the ball in the park, but he can't hang on to it, resulting in the first hit of the game for Dallas Baptist.
NCAA Men's Baseball
Vols' atmosphere ignites Dallas' huge win vs. LSU
No. 4 Tennessee's Chad Dallas credits Volunteer fans following his 12-strikeout performance to close out LSU, 4-2, in Game 1 of the Super Regionals.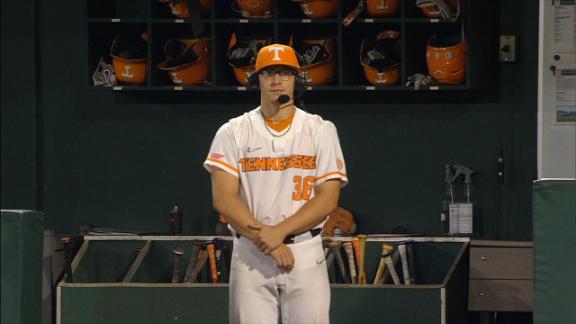 NCAA Men's Baseball
Jordan says Bulldogs' grit, confidence makes them great
Mississippi State's Rowdey Jordan says the grit and confidence that the Bulldogs play with has been a big part of their success.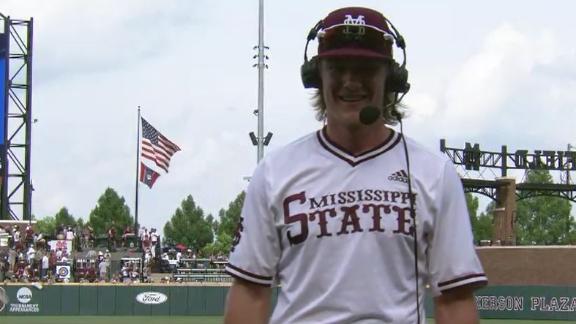 Streeter Lecka/Getty Images

Check out which teams won every men's and women's fall championship and where they stand in the current Capital One Cup standings.
Customize ESPN