Tiare Jennings' 2-run double puts Oklahoma ahead in the 9th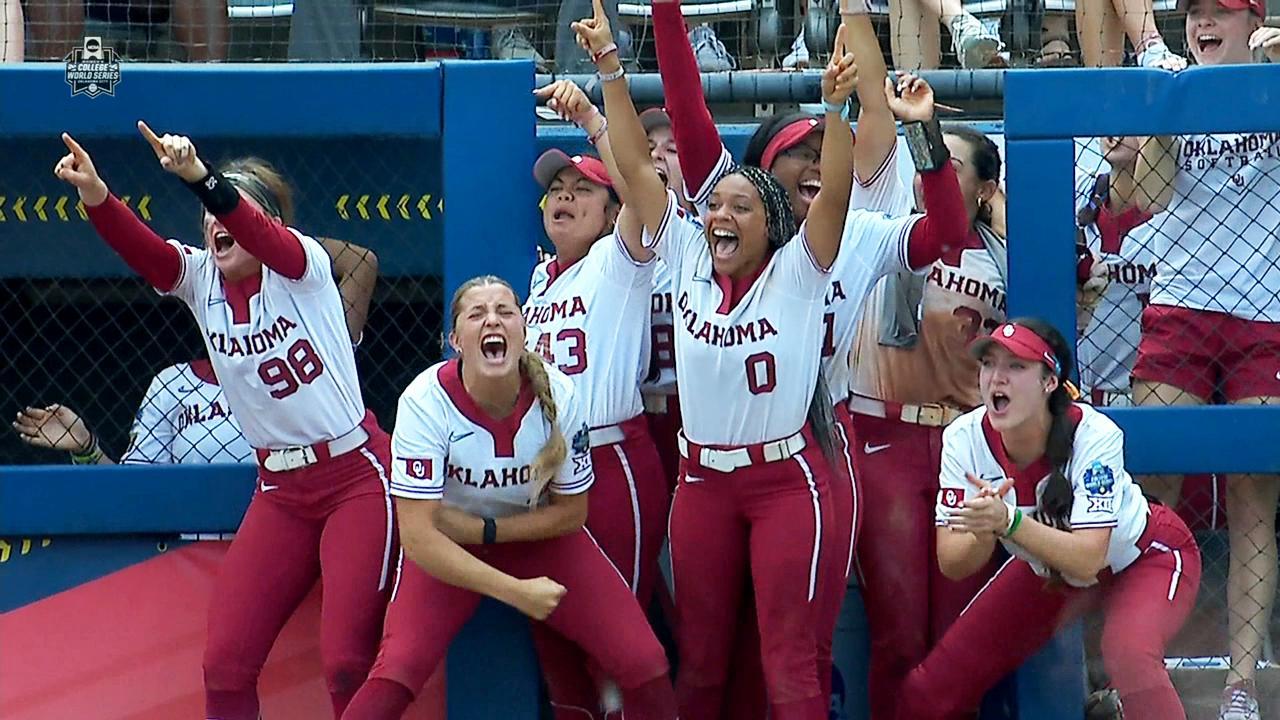 NCAA MEN'S REGIONALS
NCAA BASEBALL
GYMNASTICS
Trinity Thomas' journey to tying the Perfect 10 record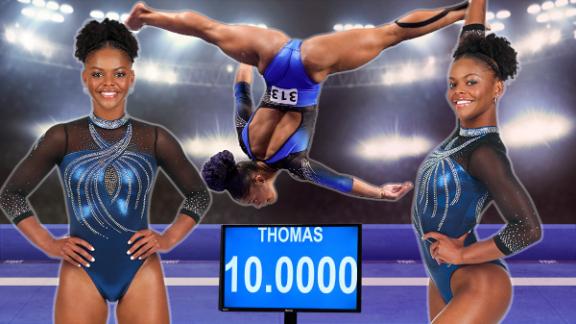 NCAA MEN'S HOCKEY
QUINNIPIAC RALLIES FOR OT WIN

30 YEARS AFTER KARIYA

UTAH
NCAA Men's Baseball
How does Oklahoma softball's dominance rank against other dynasties?
Jessica Mendoza puts into context how dominant Oklahoma softball has been in recent years.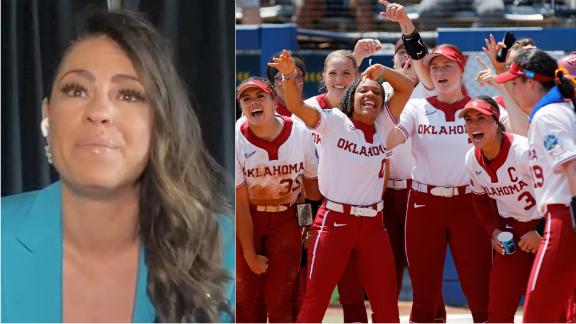 NCAA Men's Baseball
Mizzou's historic head coach hire Johnson feels blessed
Kerrick Johnson discusses how special it is to become the first black head baseball coach in the SEC while UGA announces Wes Johnson's transition to head coach.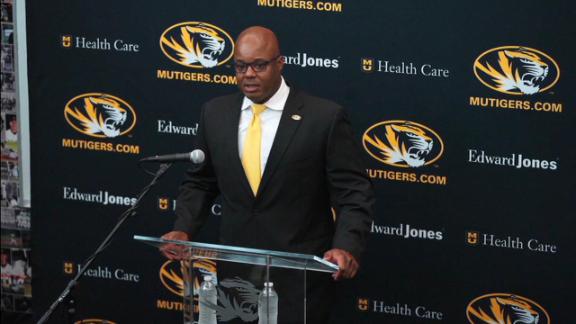 Weekly, Milloy and Rogers recap Vols' majestic season
Following the loss in the WCWS semifinal, Karen Weekly and Ashley Rogers speak on their pride in representing Tennessee, while Kiki Milloy details Rogers' impact.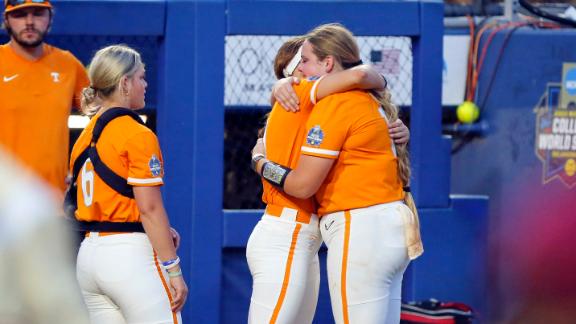 Seminoles' bats overwhelm Tennessee in WCWS semifinals
After a strong run in Oklahoma City, the Lady Volunteers' season comes to an end with a 5-1 loss as Florida State hits three homers in the semifinal matchup.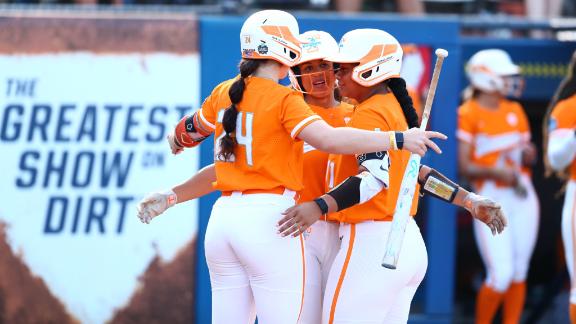 NCAA Men's Baseball
Bad Beats returns for college baseball action
SVP and Stanford Steve are back to recount the baddest of beats from the week in college baseball.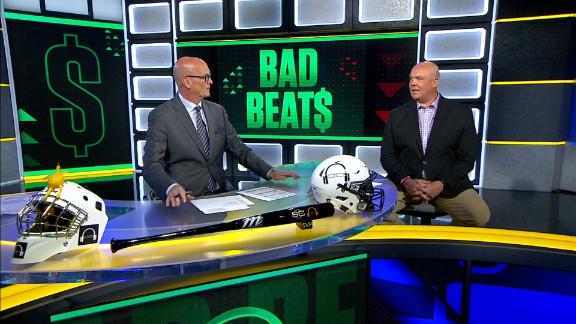 NCAA Men's Baseball
Kentucky disposes of Indiana to win Lexington regional
The No. 12 Wildcats escape elimination for three straight games, advancing to the Baton Rouge Super Regional with a 4-2 win over the Hoosiers.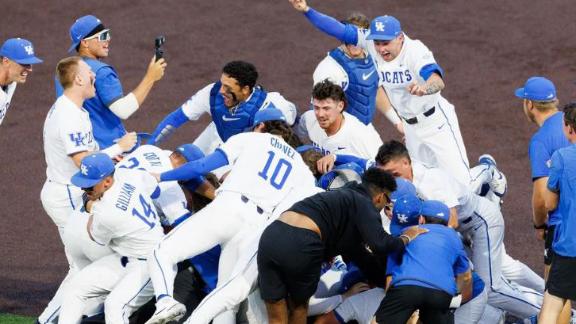 Recap on SEC softball triumphant season
SEC Network's Kayla Braud and Madison Shipman supply a synopsis of the great softball season from the SEC as 12 of the 13 participated in the NCAA Tournament.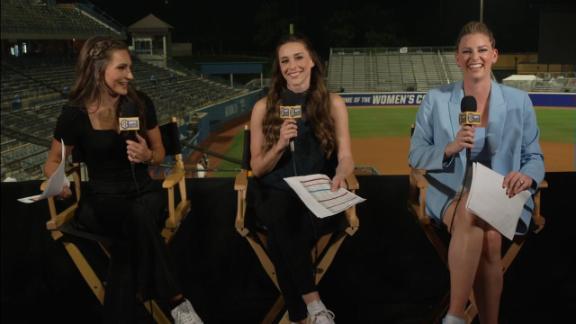 Take a look back at Lady Vols' milestones this season
As Tennessee's postseason run comes to a end at the Women's College World Series Semifinals, the SEC Now crew reviews its best moments and top players of the season.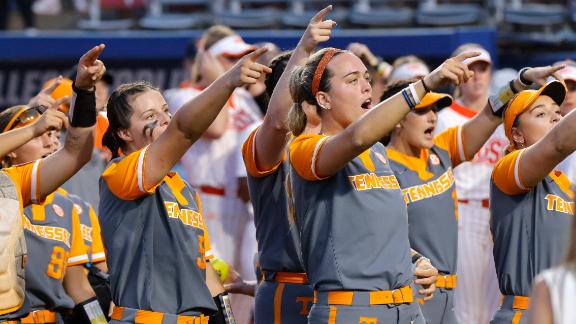 NCAA Men's Baseball
Malcolm Moore crushes 2-run homer for Stanford
Stanford moves up 4-1 on Texas A&M thanks to Malcolm Moore's home run to right.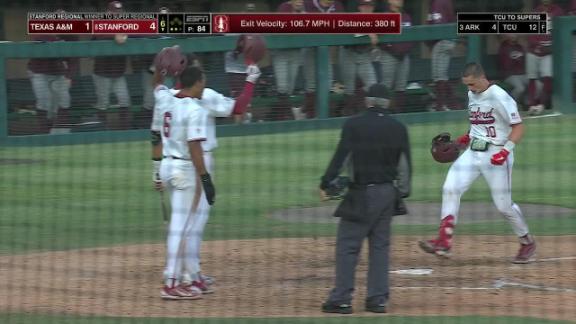 NCAA Men's Baseball
LSU downs Oregon State, advances to 16th Super Regional
The No. 7 Tigers pound 19 hits and score double-digit runs to secure a 13-4 victory over No. 14 Oregon State and advance to the Super Regional round.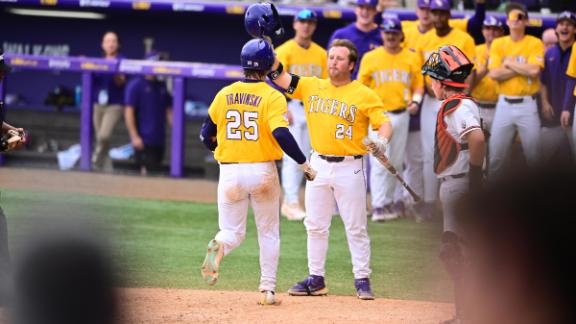 NCAA Men's Baseball
Burkes says Kentucky 'very confident' heading to Supers
After going 6-for-13 with two HRs and eight RBI to lead the Wildcats in the Lexington Regional, Devin Burkes says the 'Cats can't wait to get to Baton Rouge.
FSU eliminates Tennessee to advance to WCWS final
Florida State celebrates as it holds off Tennessee 5-1 to advance to the Women's College World Series final against Oklahoma.