Coaches unhappy with NCAA canceling women's golf regional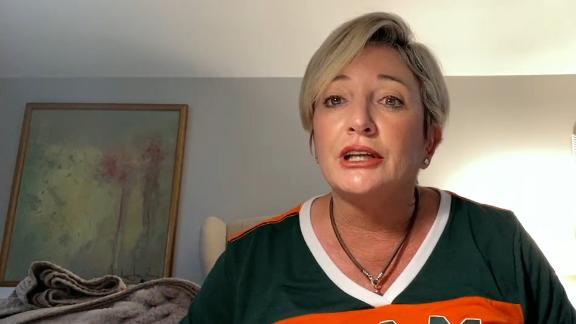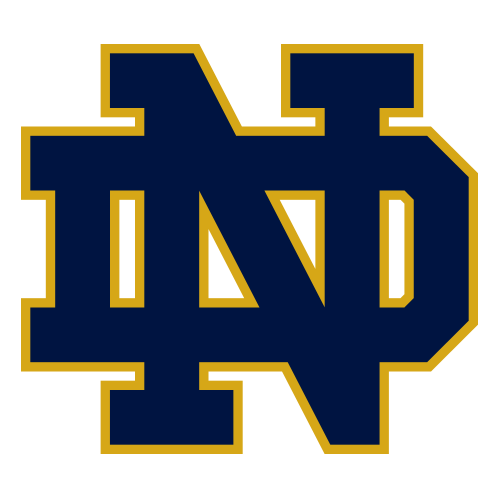 NOTRE DAME
SOFTBALL
NCAA BASEBALL
Nevada infielder sets new NCAA HR record in consecutive games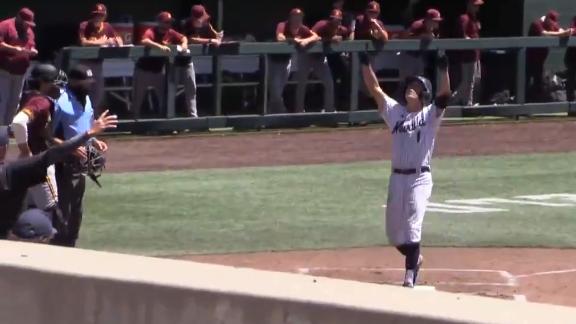 Erin Matson's OT winner gives UNC its third straight NCAA title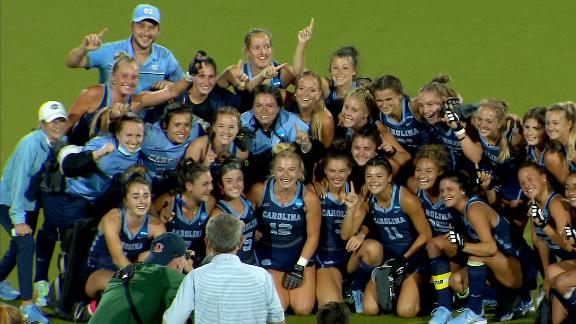 USC beats UCLA to clinch third beach volleyball national championship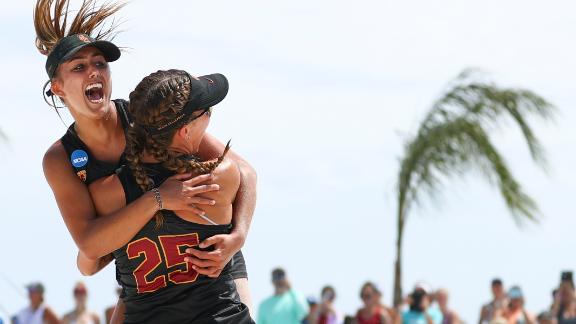 JACK LEITER AND KUMAR ROCKER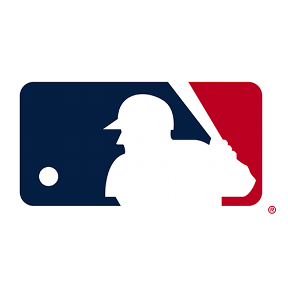 MLB DRAFT
Who should the Pirates take with the top pick in the MLB draft?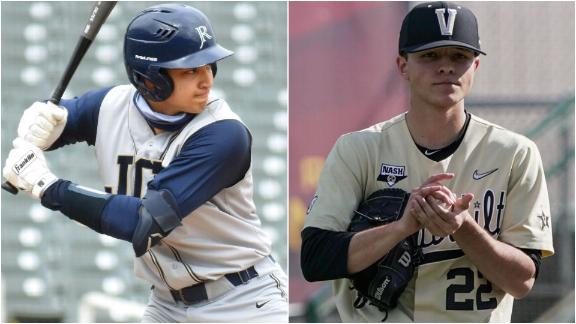 SPRING CHAMPIONSHIPS
Kentucky celebrates first ever volleyball national championship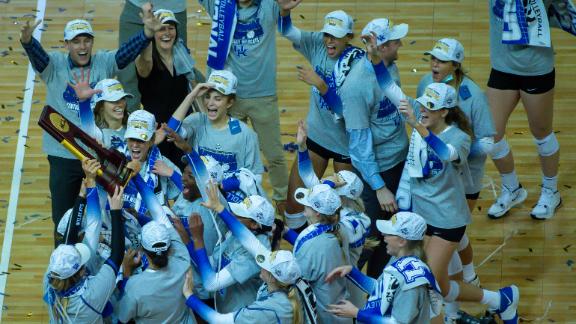 NCAA Men's Baseball
Rebels take down Commodores to open series on top
No. 18 Ole Miss sound pitching outlasts No. 2 Vanderbilt to get the 3-1 victory.
SEC Now crew makes picks for SEC Softball Championship
Two dominant schools in Florida and Alabama will face off in the SEC Championship game and the SEC Now crew gives us a preview for what it can look like.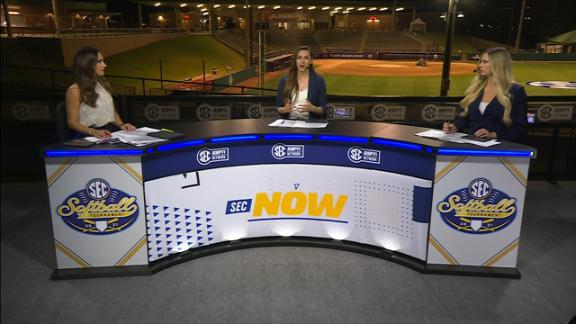 Fouts finishes what she starts in Bama's win over UT
After getting taken out in the middle of the game, No. 1 Alabama's Montana Fouts returns to the mound to finish off No. 7 Tennessee, 6-5.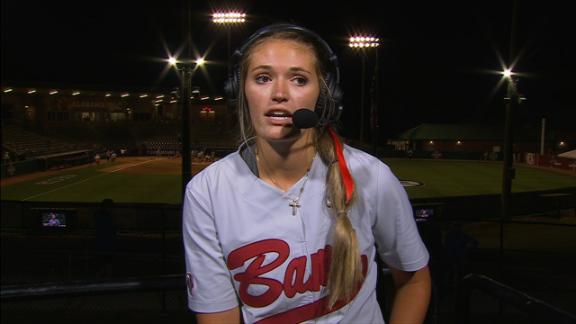 NCAA Men's Baseball
Razorbacks relievers hold the line in comeback win
Kevin Kopps shares how No. 1 Arkansas kept No. 4 Tennessee scoreless for eight innings to come out with a 6-5 victory.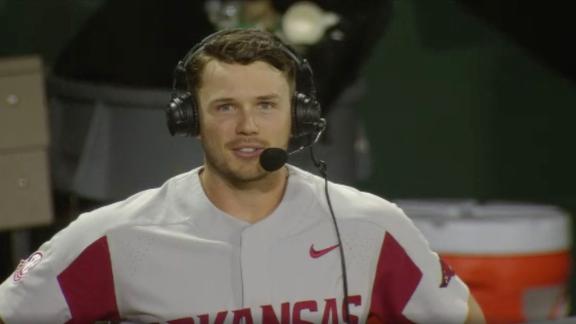 Endeley's late goal gives Indiana lead vs. Pitt in NCAA Championship semifinals
Herbert Endeley scores a goal for Indiana in the NCAA Championship semifinals vs. Pitt.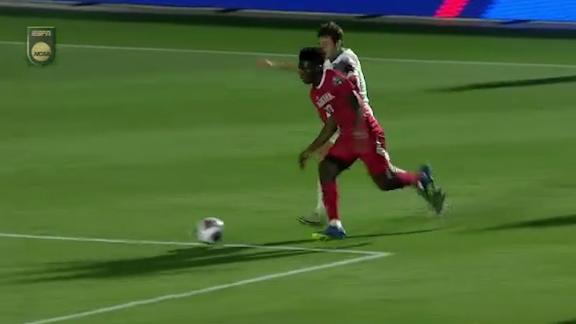 Lindaman credits her teammates for success
UF's Kendyl Lindaman praises her teammates for making her the confident player that she is.
Walton explains how UF culture pays off under pressure
Tim Walton tells SEC Now how No. 1 Florida consistently comes through in the clutch as the Gators advance to the SEC Championship.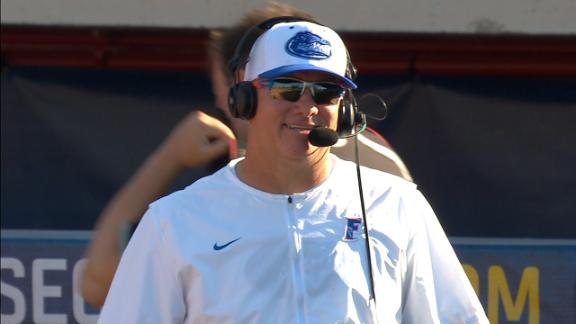 NCAA Men's Baseball
Shipman vs. Shipman: Who's better?
Ally Shipman joins her sister and the SEC Now crew to discuss her mechanics and playing with Ashley Rogers as the No. 7 Vols roll to the SEC Tournament semifinals.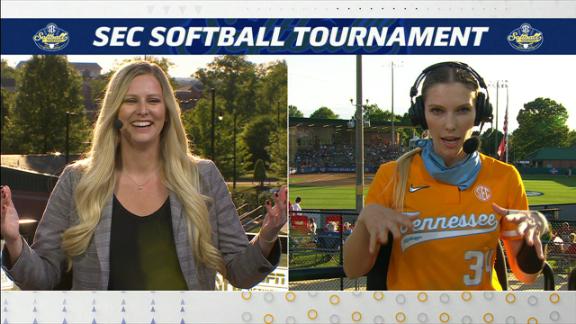 Hemphill says it's an honor to be in the record books
Alabama's Bailey Hemphill says she loves that she was able to tie the home run record and that the Tide are ready for any challenges ahead.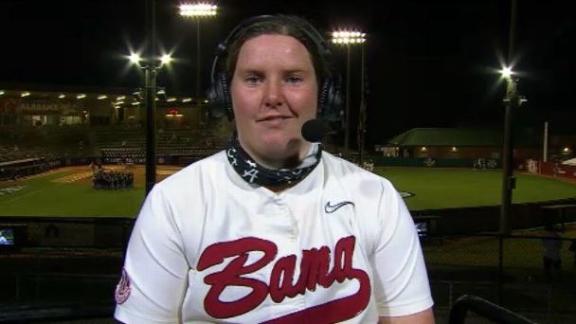 Fouts trusts her spin, ties SEC Tournament record
Montana Fouts reflects on tying the SEC Tournament record for strikeouts (15) and praises her teammate Bailey Hemphill for breaking No. 3 Alabama's HR record in win.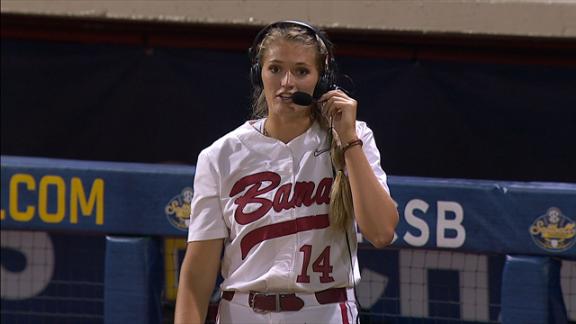 Streeter Lecka/Getty Images

Check out which teams won every men's and women's fall championship and where they stand in the current Capital One Cup standings.
Customize ESPN