Ole Miss' road to their first baseball national championship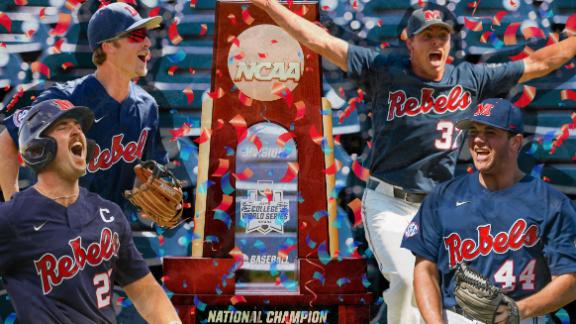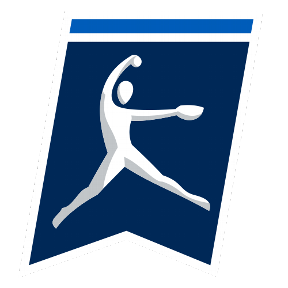 OKLAHOMA DOMINATES AGAIN
SOONERS WIN SECOND STRAIGHT WCWS
Tide's Reyes details OT game-winner vs. Duke
Reyna Reyes breaks down the moment she scored the game-winner to push 1-seed Alabama past 2-seed Duke in overtime, 3-2, and earn its first College Cup appearance.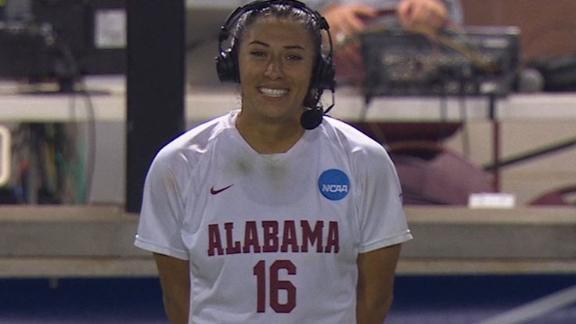 UT's Fingall talks season-long goals, sweep vs. Tide
After contributing 23 kills to the 3-0 victory over Alabama, Morgahn Fingall explains the Volunteers' intentional mindset in creating a product they are proud of.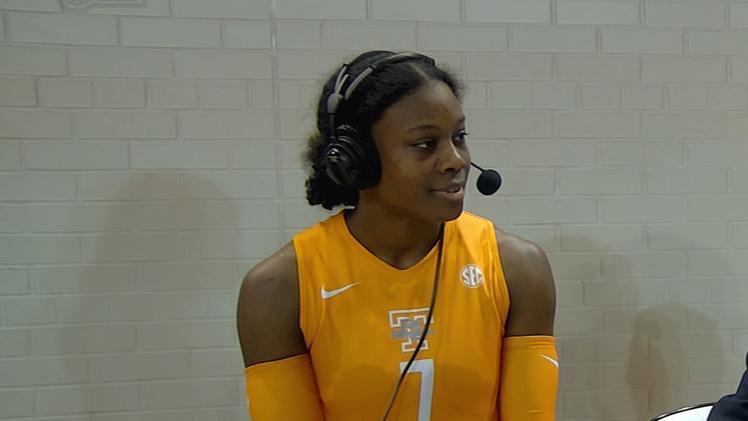 UGA's Black points to serving strength in sweep of LSU
Tom Black identifies serving as one of the Bulldogs' "identity skills" and praises specific players' standout performances, especially on defense.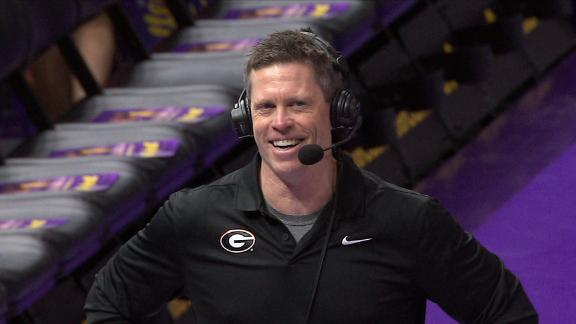 Marjama discusses emotions in win vs. Lady Vols
Following a 3-1 win over Tennessee, Abby Marjama explains how the Crimson Tide played the mentality of having "nothing to lose."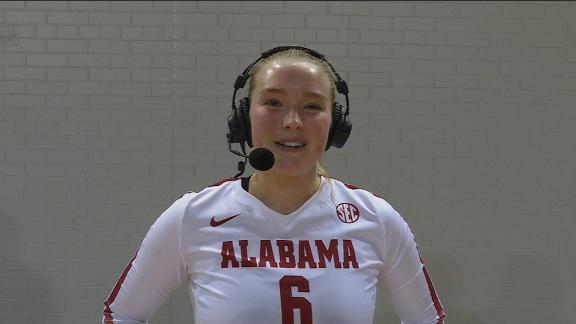 Hogs outlast Memphis in PKs, advance to Elite Eight
Goalkeeper Grace Barbara makes a diving save to send third-seeded Arkansas past the Tigers and to its second straight Elite Eight appearance.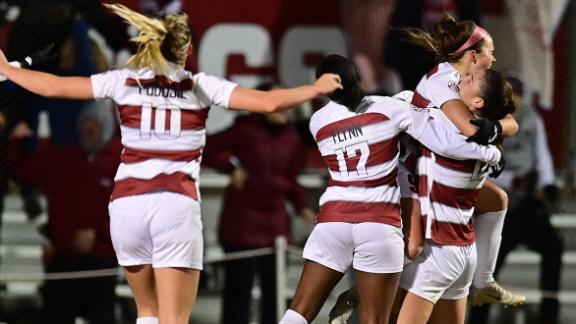 Meuth says Aggies honored seniors by sweeping Mizzou
Following a 12-kill performance, Caroline Meuth reveals the emotion and purpose behind the 3-0 win against the Tigers as Texas A&M finishes the regular season strong.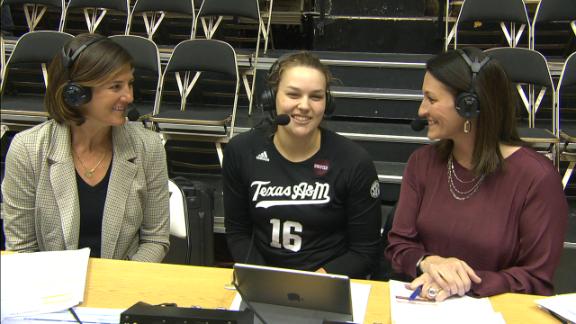 Serepca talks Bama's mindset to advance to Elite Eight
After advancing to the quarterfinals for the first time in program history, Ashlynn Serepca details how Alabama was able to best UC Irvine, 3-1.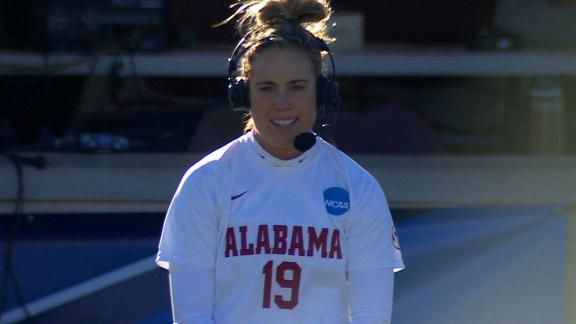 Tealer says UK came 'back with a vengeance' to sweep UF
After tallying 11 kills and seven blocks in a 3-0 win vs. the No. 10 Gators, Azhani Tealer breaks down the No. 18 Wildcats' redemption in the Top-20 rivalry matchup.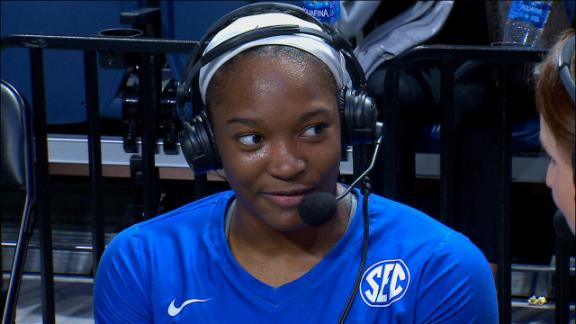 Hayward shares postseason hopes after Lady Vols' win
Natalie Hayward explains the emotions behind the 3-2 win over Mississippi State on Senior Day with Tennessee's postseason chances on the line.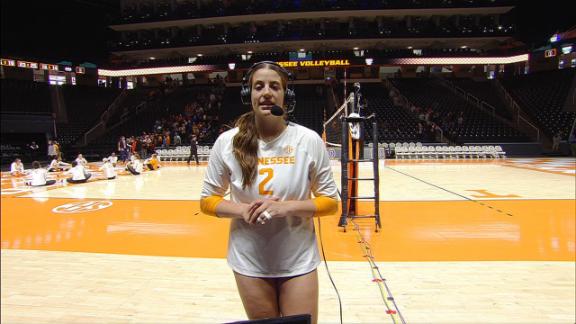 Lovett says Lady Vols focused on bouncing back with win
Erykah Lovett posts 12 kills with 11 digs and explains how Tennessee worked on communication and offensive sets to earn the sweep over Mississippi State.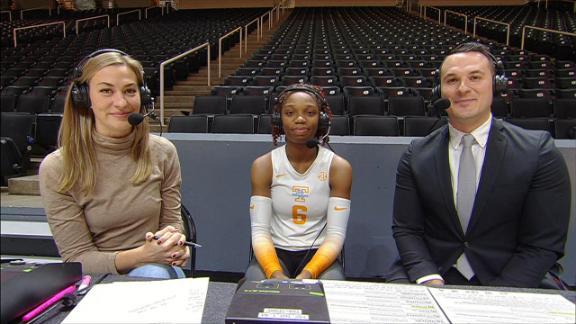 Recapping SEC teams in second round of NCAA Tournament
Watch the top highlights of the SEC teams competing in the second round of the NCAA Soccer Tournament as three advance to the Sweet Sixteen.