Nebraska volleyball sets record with over 92,000 fans in attendance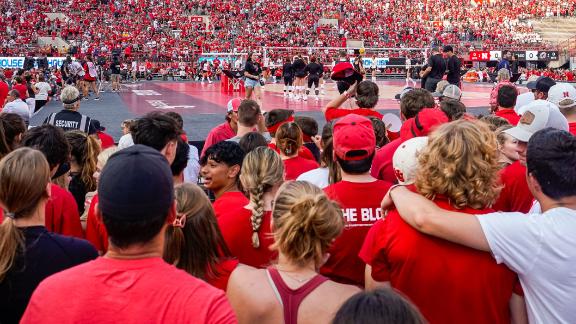 NCAA WOMEN'S VOLLEYBALL
SEASON PREVIEW
'Are you kidding me?!' Wisconsin somehow wins remarkable point vs. Oregon
Wisconsin wins this astonshing point in its regional volleyball final match vs. Oregon.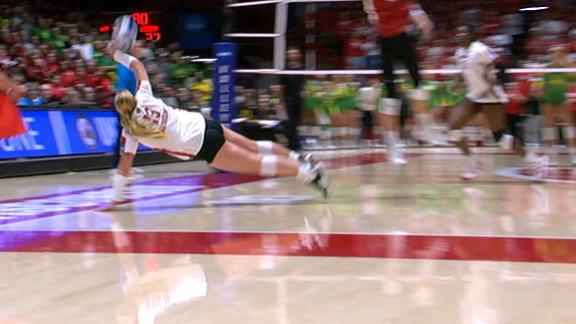 Notre Dame advances to College Cup final in narrow win
Eno Nto's second-half strike earns the Irish a 1-0 victory over the Beavers to set up a rematch in the final vs. the Clemson Tigers.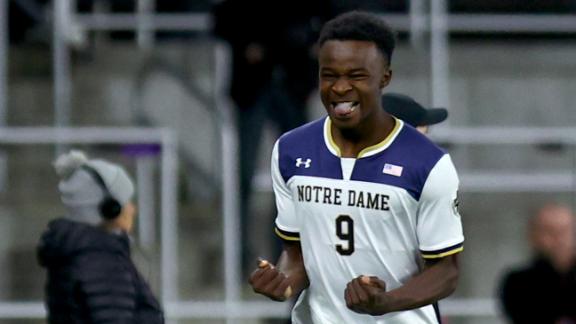 NHL

NCAA - Other
Lady Vols' Moore: 'Play every game like it's your last'
Following 3-seed Tennessee's victory over 6-seed Western Kentucky, Jenaisya Moore describes the feeling of advancing in the NCAA Tournament in her final season.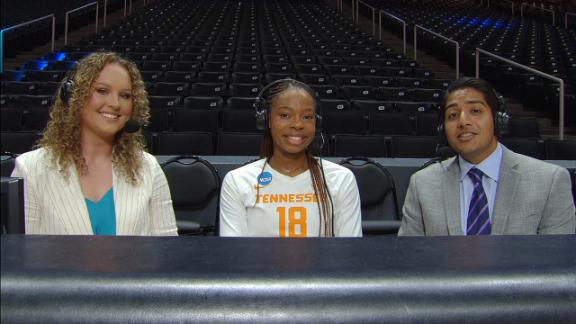 Hogs' Cartwright says NCAA tourney is 'dream come true'
Following a victory over SFA, Maggie Cartwright describes the surreal nature of hosting the NCAA Tournament and shouts out her fellow teammates on the back row.