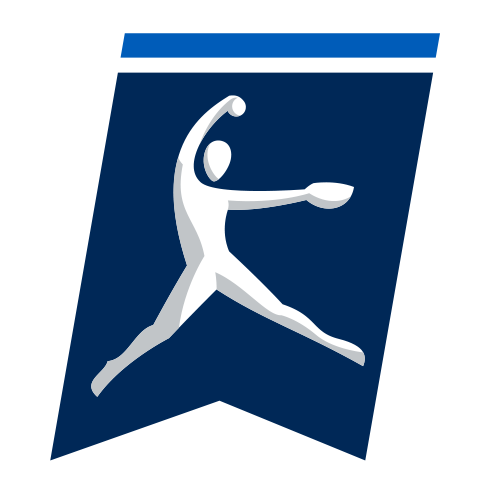 NCAA REGIONALS
UCF's Maddie Bejarano rips one down the line to bring home the winning run
UCF comes back from a 2-0 deficit to defeat Michigan 3-2 in the bottom of the 11th inning.
Kiki Milloy mashes a dinger over the scoreboard
Kiki Milloy blasts a homer over the scoreboard to put Tennessee ahead 3-0.
Jayda Coleman homers in the 1st to give Oklahoma an early lead
Oklahoma's Jayda Coleman wastes no time in the first inning with this homer to deep left field.
NCAA MEN'S BASEBALL
NCAA GYMNASTICS
COLLEGE BASEBALL
Two third-period goals give Ohio State first women's hockey title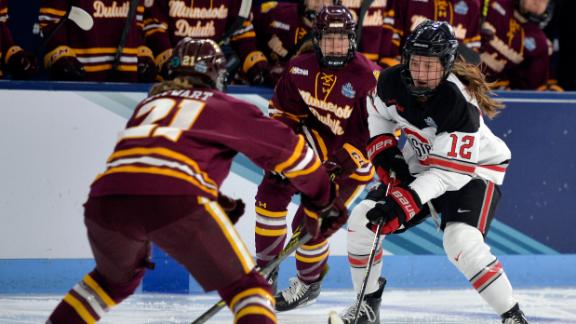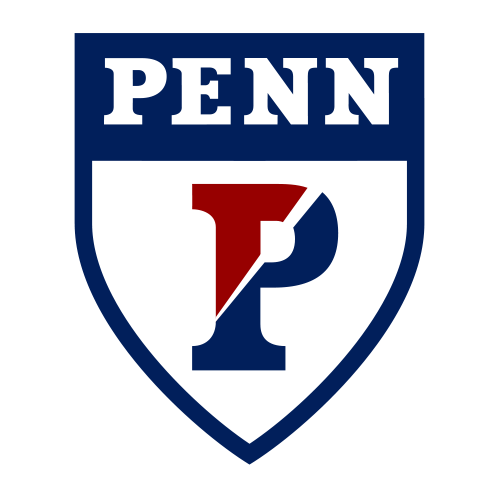 LIA THOMAS
How schools are trying to help student-athletes in the NIL era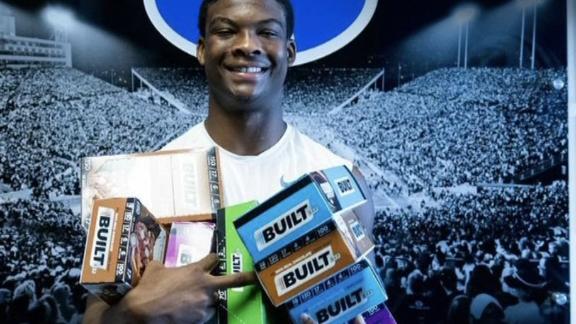 Arkansas opens up game with 6-run sixth
Rylin Hedgecock's bases-clearing double and KB Sides' home run cap off Arkansas' six-run sixth inning vs. Oregon.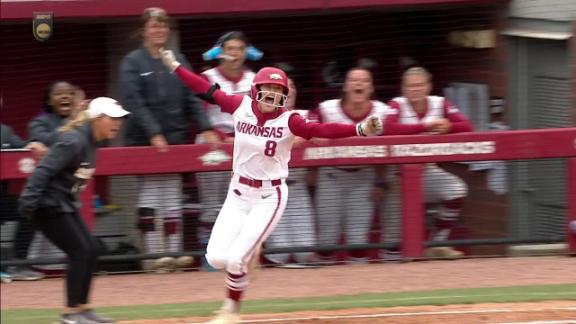 Hammoude goes yard to extend Oregon State's lead
Oregon State's Frankie Hammoude smacks a two-run home run to left field to give the Beavers a 3-0 lead.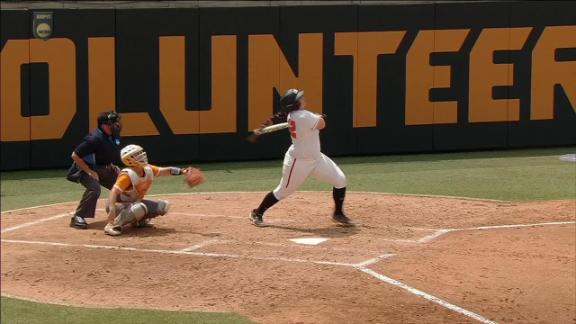 Brylie St. Clair speeds to the warning track to make a remarkable catch
Mississippi State's Brylie St. Clair snags a beautiful catch in center field to make the out.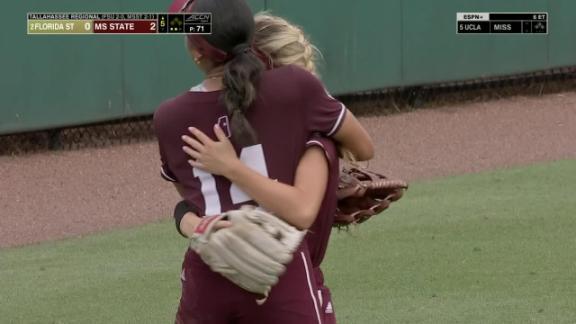 Alyssa Brito's 3-run HR makes it 14-0 Oklahoma
Alyssa Brito goes yard for a three-run HR to put Oklahoma up 14-0.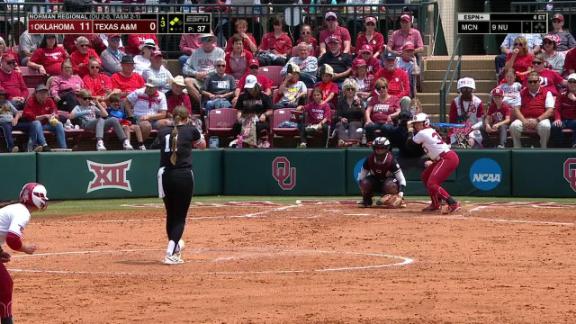 Skylar Wallace hits in the first run for Florida Gators
Skylar Wallace get a nice base hit that brings in the first run of the game for the Gators.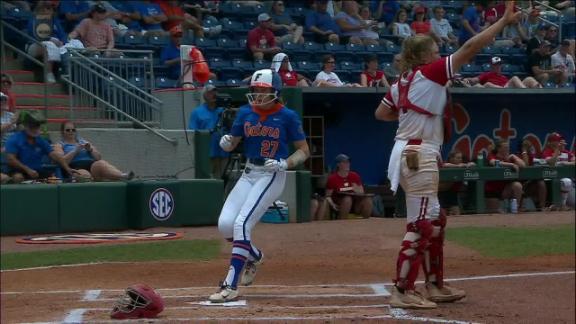 Cameron Fagan sends it out of the park for a 3-run homer
Virginia Tech's Cameron Fagan rips a 3-run homer and extends the lead 9-2.