Oklahoma wins national championship behind early offensive showcase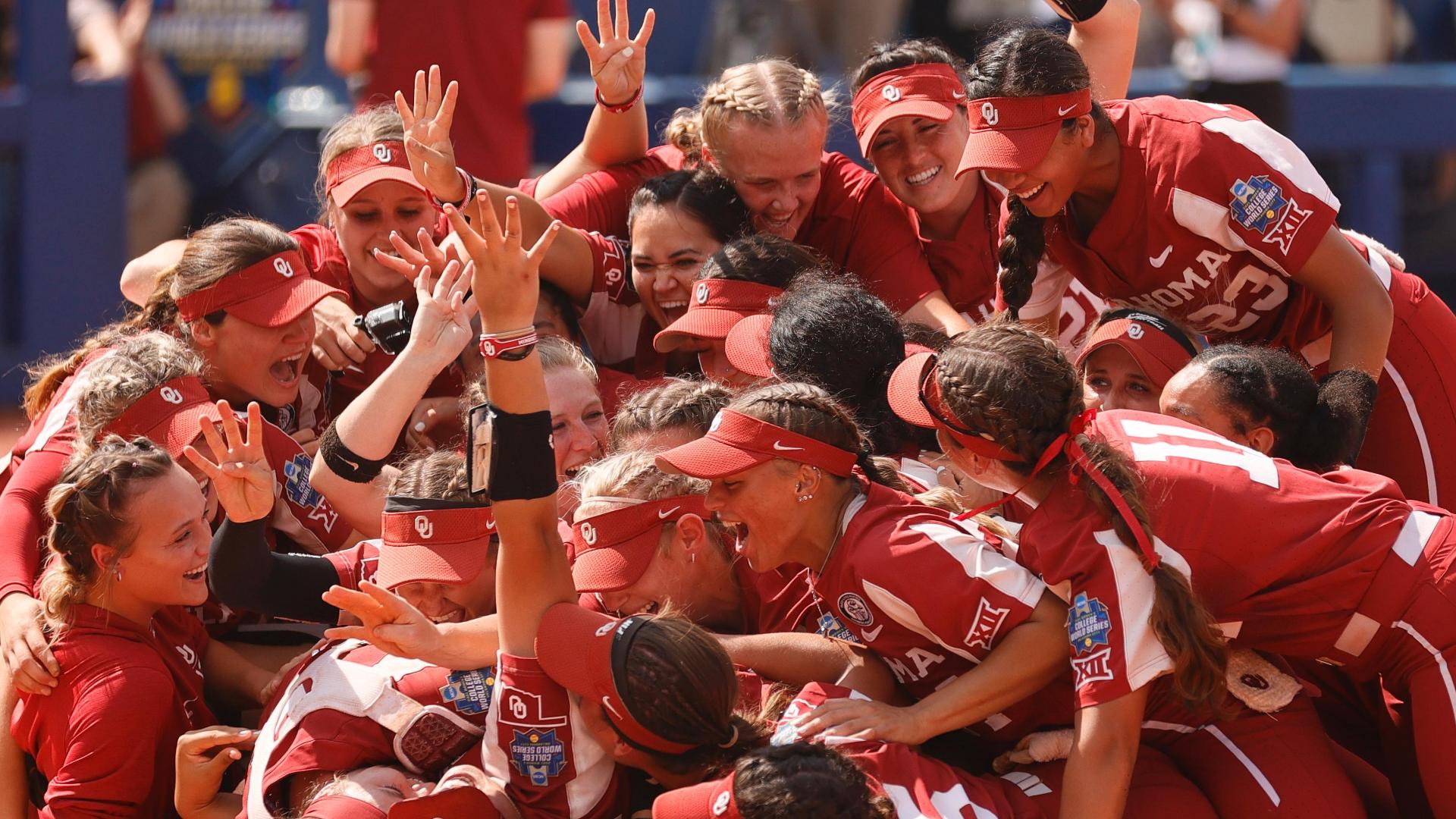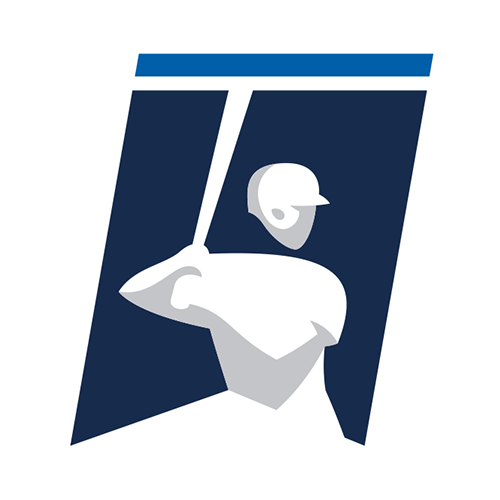 COLLEGE WORLD SERIES
FRIDAY'S SUPER REGIONALS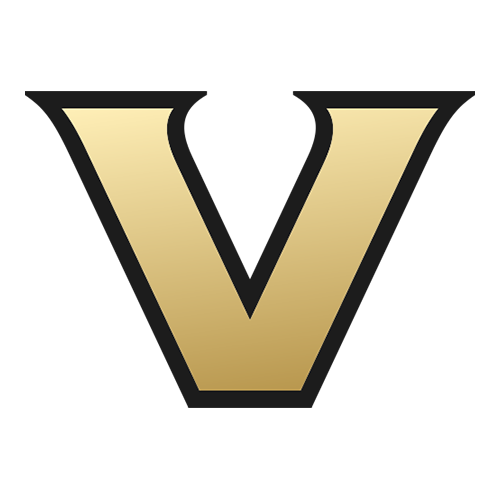 VANDERBILT
A SEPCIAL RUN IN THE WORKS
Leiter's 10-K outing helps Vanderbilt shut down ECU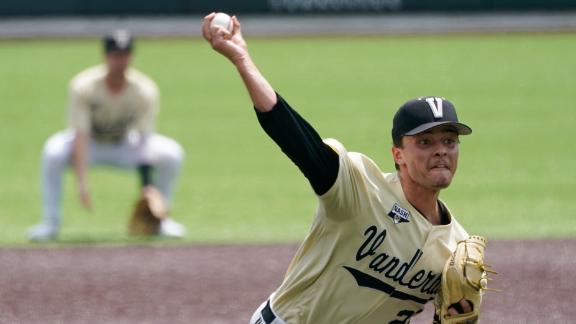 Kumar Rocker K's 11 in Vandy shutout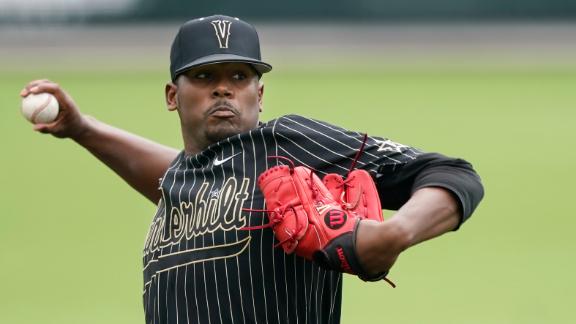 NCAA
JMU's Alexander receives ovation upon exit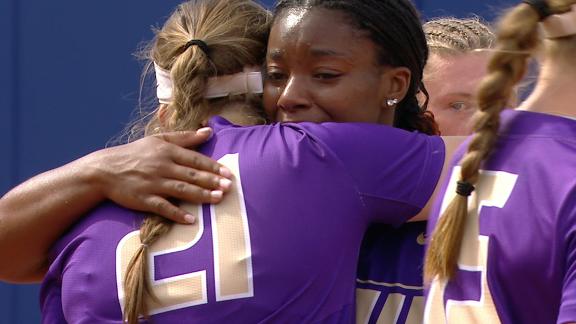 OU coach sounds off on 'unfair' WCWS schedule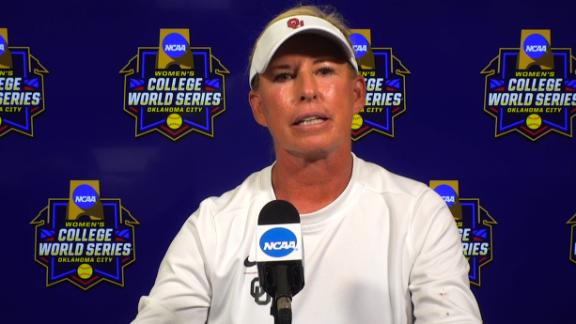 SPRING CHAMPIONSHIPS
NCAA Men's Baseball
Vols' atmosphere ignites Dallas' huge win vs. LSU
No. 4 Tennessee's Chad Dallas credits Volunteer fans following his 12-strikeout performance to close out LSU, 4-2, in Game 1 of the Super Regionals.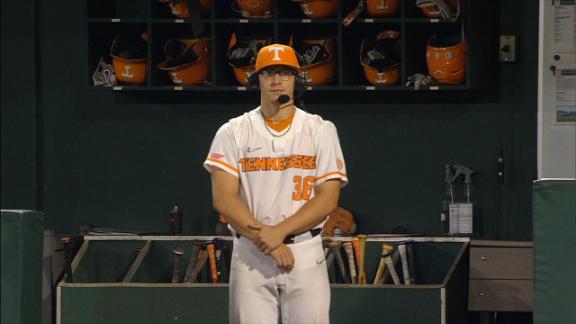 NCAA Men's Baseball
Jordan says Bulldogs' grit, confidence makes them great
Mississippi State's Rowdey Jordan says the grit and confidence that the Bulldogs play with has been a big part of their success.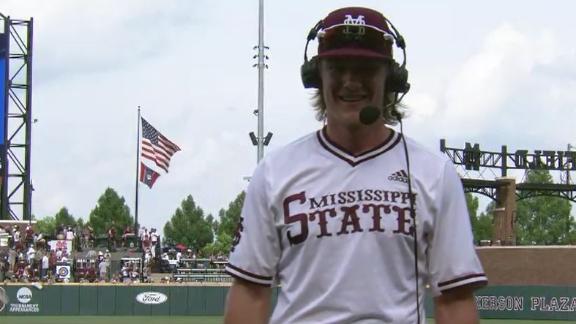 NCAA Men's Baseball
Leiter says his breaking ball was the difference-maker
Vanderbilt's Jack Leiter shares that the success of his breaking ball was a major factor in the 4-1 win over ECU.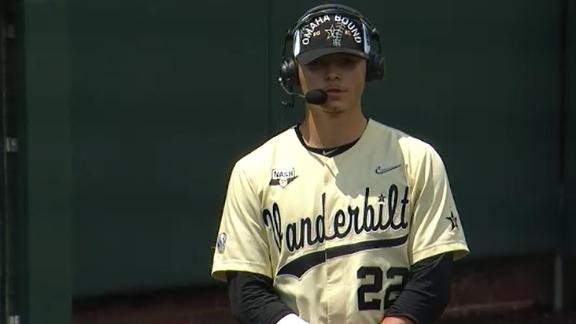 Leiter's 10-K outing helps Vanderbilt shut down ECU
Jack Leiter tosses seven dominant innings while striking out 10 batters in Vanderbilt's win over East Carolina.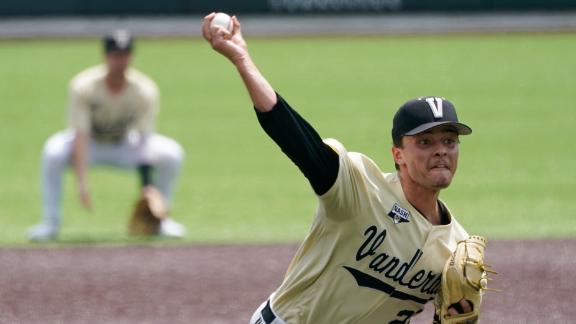 Josh Moylan's solo HR ends Jack Leiter's shutout bid
Josh Moylan hits a solo home run to help East Carolina cut into Vanderbilt's lead.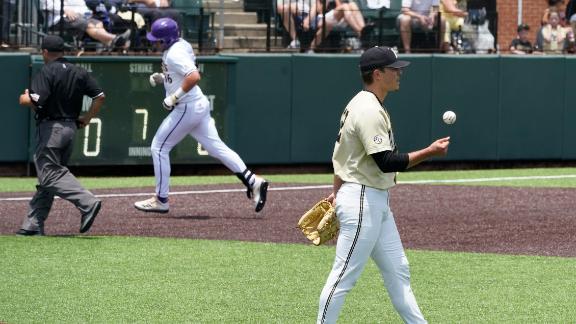 Carter Young's two-run single puts Vanderbilt on the board
Carter Young gives Vanderbilt a 2-0 lead over East Carolina with a two-run single.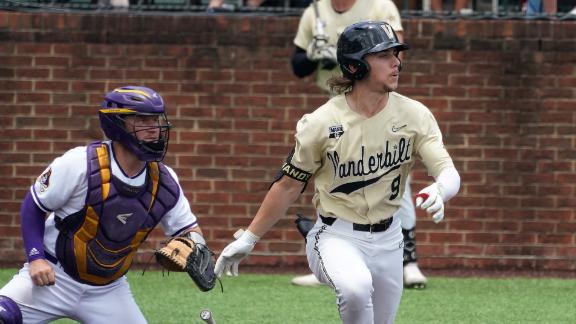 NCAA Men's Baseball
Paul Mainieri continues his last ride with LSU into the super regionals
LSU baseball coach Paul Mainieri is set to step down at the end of the season, but as the team prepares for the super regionals no one knows when the Tigers' season will come to an end.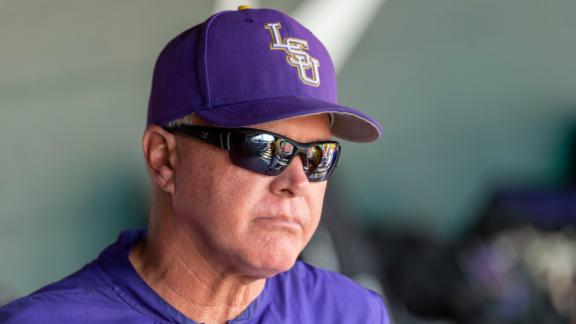 NCAA Men's Baseball
Arkansas goes up 21-1 on Robert Moore's 3-run HR
Arkansas 2B Robert Moore hits his second home run of the game to cap a 21-run night for the Razorbacks against NC State.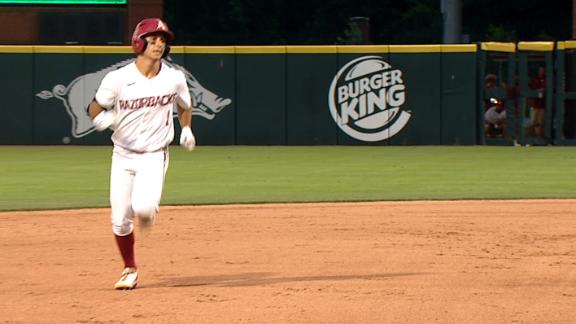 NCAA Men's Baseball
Wicklander notes Hogs' incredible feats this season
Following a near-shutout performance in six innings to defeat NC State, Arkansas' Patrick Wicklander reflects on the Razorbacks' "crazy ride" this year.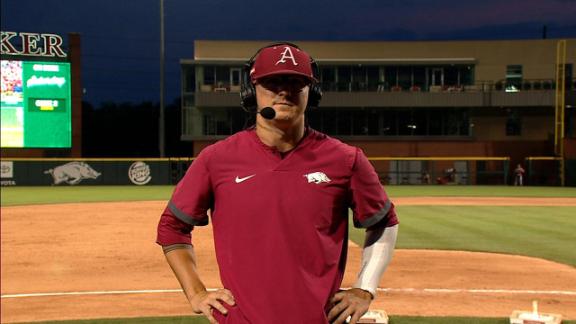 Streeter Lecka/Getty Images

Check out which teams won every men's and women's fall championship and where they stand in the current Capital One Cup standings.
Customize ESPN