Hernandez drives for a nice dunk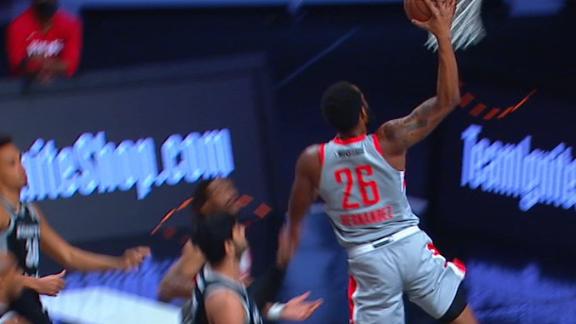 Jalen Green soars to the rim for the dunk
Top prospect Jalen Green shows off his athleticism as he glides to the rim for the jam.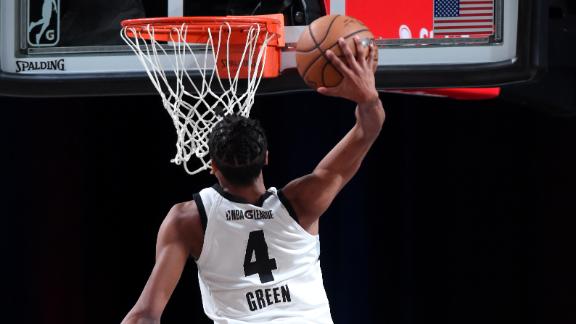 NBA
NBA
Jalen Green shows off his skills with step-back triple
Projected lottery pick Jalen Green shakes off a defender and knocks down his fifth 3-pointer of the game.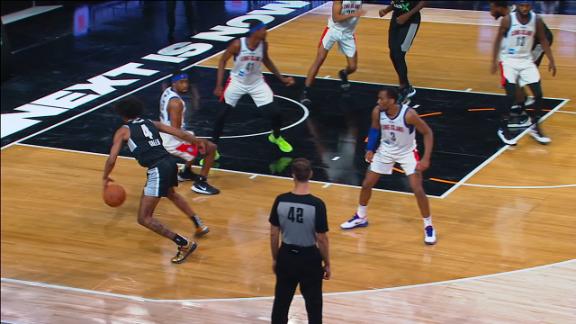 Donta Hall spins for vicious throwdown
Ignite's Donta Hall puts his defender in a spin cycle before throwing down the one-handed jam.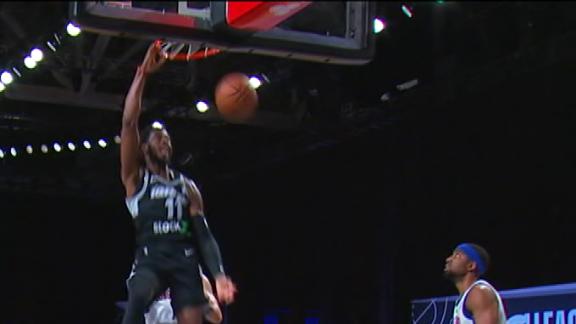 Jalen Green defies gravity on alley-oop jam
Jalen Green goes back door and throws down the thunderous alley-oop dunk.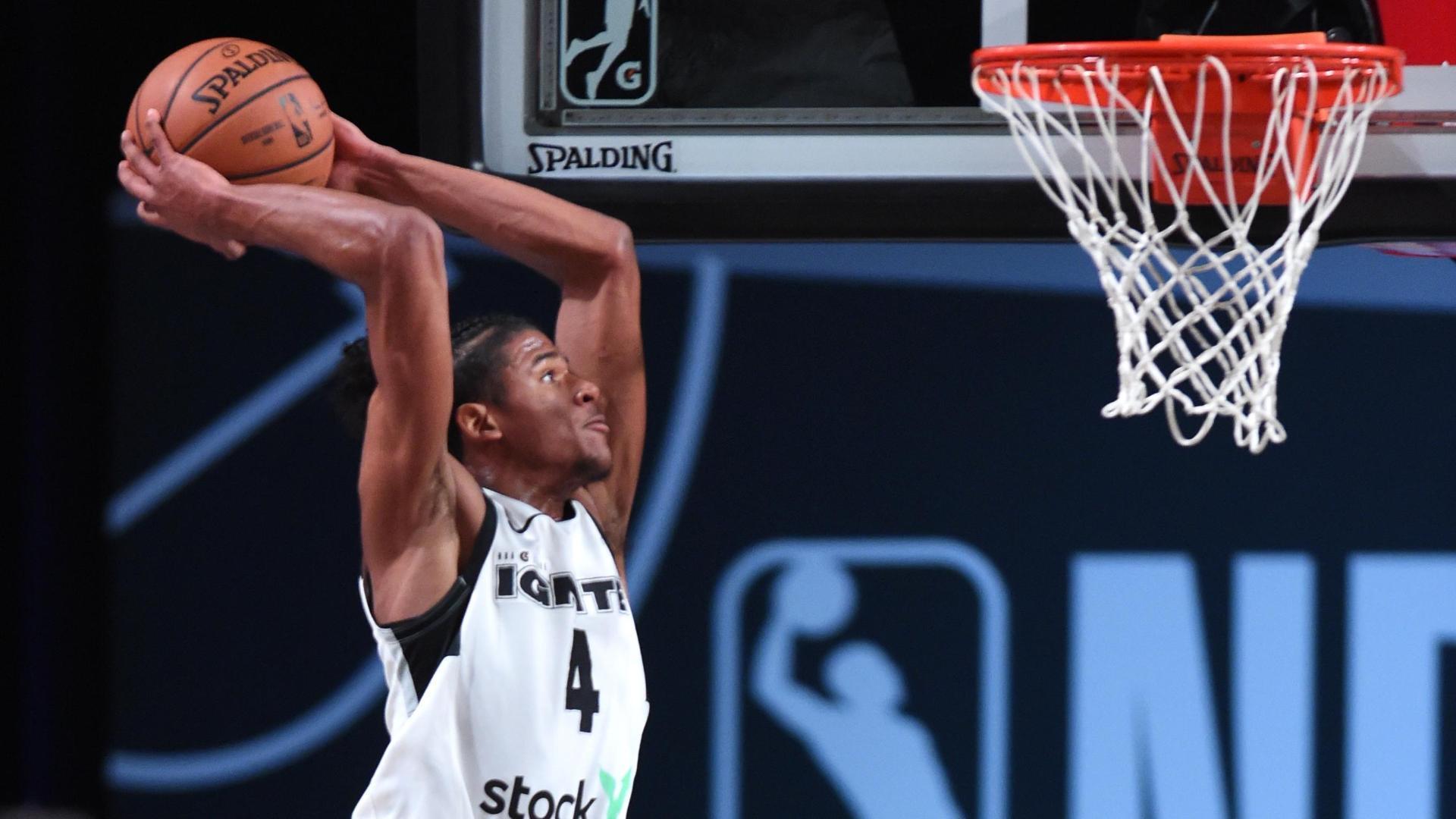 Potential top draft picks Green and Kuminga hook up for dunk
Jalen Green throws the outlet pass to Jonathan Kuminga who calmly dunks it home.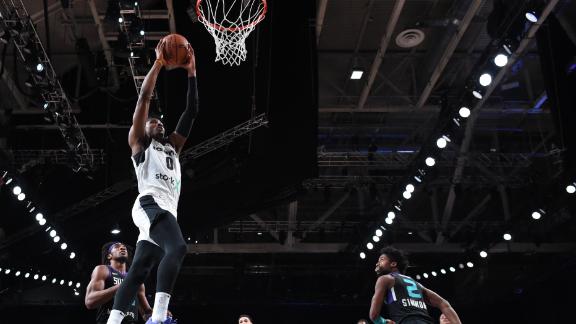 Jalen Green gets two defenders in the air with a shot fake
Jalen Green's fake has two defenders in the air, then he spins and hits the shot from in close.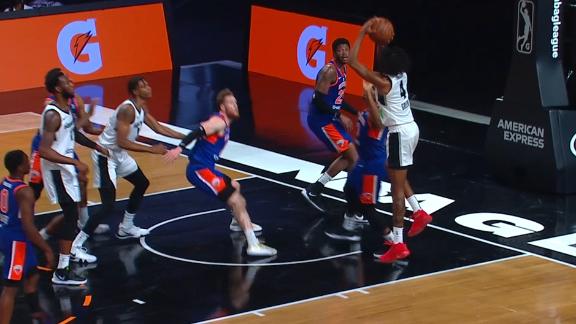 Kuminga launches a beautiful full-court pass to set up and-1 bucket
Jonathan Kuminga grabs the rebound, then chucks a pass on the money to Donta Hall for the and-1 basket.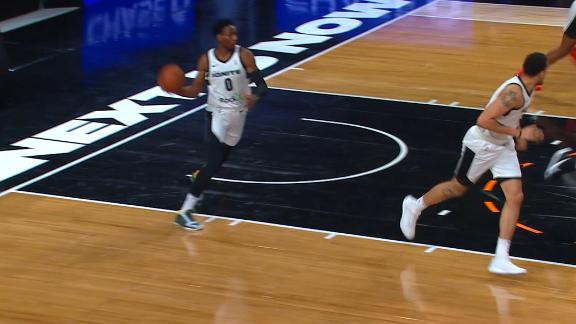 Sign up for FREE!
Customise ESPN