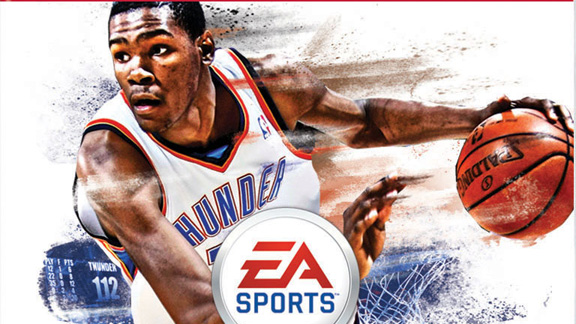 EA SportsCheck out the Kevin Durant cover art for "NBA Elite 11".
EA Sports has announced that Kevin Durant will be the cover athlete of their new basketball game, "NBA Elite 11".
This marks the second time in the past three years that EA Sports has signed Durant to cover a product as the Thunder superstar also appeared on the front of the box for "NCAA March Madness 08".
"Durant is a game changer," said Jordan Edelstein, VP Marketing, EA Sports via press release. "There has never been a player his size with his skill set, and there has never before been a basketball videogame like 'NBA Elite'. Just like we see Durant as the future of the NBA, 'NBA Elite 11' represents the future of basketball videogames by providing a gameplay experience you simply won't find anywhere else on the market."