Tiger leads U.S. rally for Presidents Cup win
Tiger Woods helps the U.S. team rally to defeat the International team and win the Presidents Cup.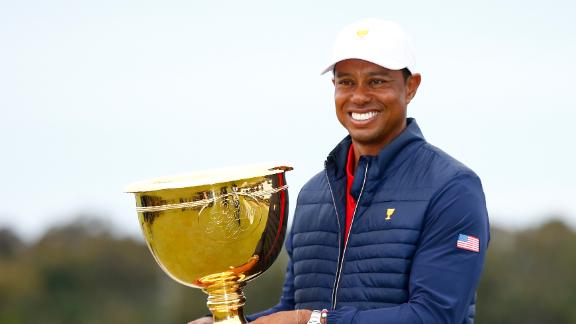 Golf
Reed's caddie out of Presidents Cup after altercation with fan
Michael Collins shares the details on the altercation between Patrick Reed's caddie Kessler Karain and a fan during the Presidents Cup.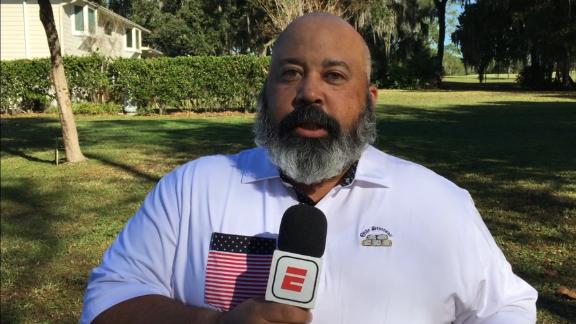 David Cannon/Getty Images

To his children and his peers, Tiger was a memory at majors. On Sunday at Augusta, he reminded the world who he is by winning a fifth green jacket.
AP Photo/Julio Cortez

This wasn't the easy win he -- everyone? -- expected. Still, that's four wins in eight majors. And all Sunday at the PGA Championship did was convince Brooks Koepka more are coming.
Christian Petersen/Getty Images

Not everyone knows Gary Woodland. From his family to his love of basketball to his near misses on the PGA Tour, here's a look at the new U.S. Open champion.
Fathers, sons and Pebble Beach
Nick Pietruszkiewicz/ESPN.com

A father vowed to play Pebble Beach with his three boys. Two years before he died, he did it.
Return of the Roar

This 90-minute film chronicles the 2017-18 season that saw Woods overcome career-threatening back surgery to win on the PGA Tour for the first time in five years.
Customize ESPN