OAKMONT, Pa. -- Even though he has never won the U.S. Open, you can make a great argument that the best way to understand the brutal challenge the tournament annually presents is to simply tell the story of Phil Mickelson. His heartbreak -- six near misses in the Open during the past 15 years -- has become a huge part of the tournament's history.
Mickelson is the Sisyphus of American golf, determined every June to push a boulder to the top of a mountain, only to have it roll down again, just as he's about to reach the summit. Our national championship, over the years, has been cruel to him in almost every conceivable way. He has lost to journeymen, and he has lost to Hall of Famers. He has buckled under pressure, and he has watched other players snatch away the trophy with unexpected brilliance. It has become something of a Father's Day tradition in America to hear his solemnly vow that he'll be back, that he'll climb back into contention and maybe the next time will be different.
If you say the words "Mickelson" and "U.S. Open," a dozen potential images come to mind. Maybe it's Mickelson calling himself an "idiot" after his double-bogey on the last hole in 2006, or maybe it's Payne Stewart putting his hands on Mickelson's cheeks and telling him he's going to be a great father in 1999. He has been beat up and emotionally bruised by this tournament more than any player in history, and in a way, all that disappointment sort of blurs together in our minds.
It's worth looking back, however, on each of those second-place finishes, and remembering what went wrong, in case everything somehow goes right this week at Oakmont. We're also ranking them by how painful they were. Say what you will about Mickelson, but the fact that he loves this tournament despite how often it has kicked sand in his face is pretty impressive.
---
6. 2009 -- Bethpage Black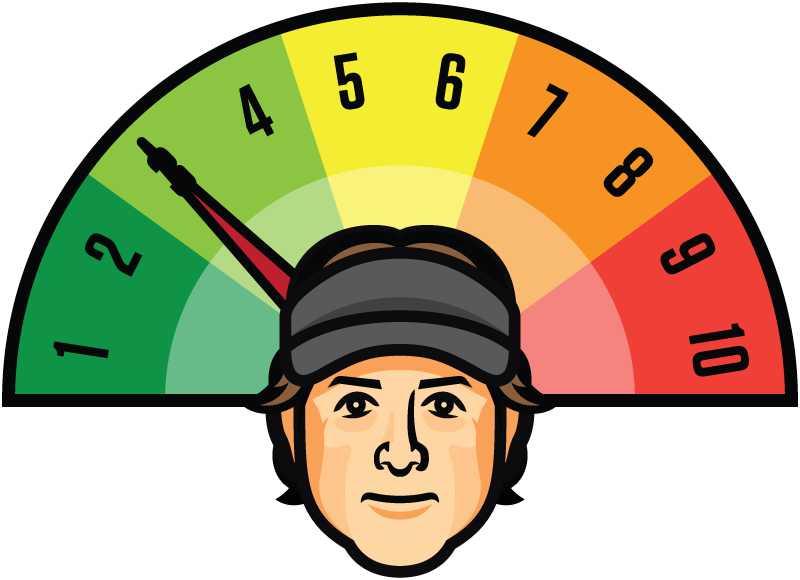 Misery Index: 3
Winner: Lucas Glover
What might have been: It's hard to pick a U.S. Open disappointment that didn't hurt, because they all sting to various degrees. But if we're going to rank them, this one feels a bit like a Hail Mary that was bobbled but never quite hauled in. Weather made a mess of the tournament, pushing the final round to Monday, and Mickelson began Round 4 well back, 6 shots behind leader Ricky Barnes.
Barnes, however, imploded early, and when Mickelson eagled the par-5 13th hole to tie for the lead, Bethpage Black was so loud, it felt like the inside of a football stadium. After years of disappointment, it seemed like a potentially historic moment.
Moment of truth: Mickelson's putter let him down a bunch in the closing stretch. After that thrilling eagle, he missed a short birdie on 14, then 3-putted the 15th green, missing a 4-footer for par after a poor lag putt. Standing on the 17th tee, Mickelson was still tied for the lead at 3 under, but a poor iron shot missed the green, and after a mediocre chip, he couldn't make an 8-footer for par. Glover, who birdied 16, won by 2.
---
5. 2002 -- Bethpage Black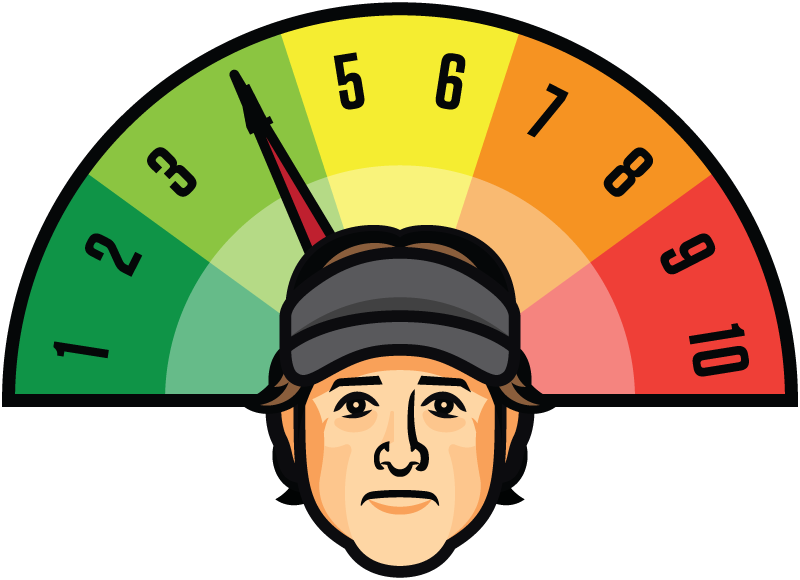 Misery Index: 4
Winner: Tiger Woods
What might have been: This one was never particularly close, but the fact that Woods essentially stomped on Mickelson -- when Phil was desperate to prove he was a worthy rival to Tiger -- spoke volumes about how Woods felt about him at the time. The boisterous New York crowd spent most of the week backing Mickelson, trying to pump him up on every tee, but Woods put on a ball-striking clinic and never let up.
Moment of truth: Mickelson made three birdies in a six-hole stretch on Sunday to make it semi-interesting. But on the 13th hole, Woods hit one of the most majestic long irons of his career, carrying a 3-iron 250 yards (strutting after it, arms held high while the ball was still in the air) to set up an easy two-putt birdie. The lead was 3 strokes again, and Mickelson never got closer.
---
4. 1999 -- Pinehurst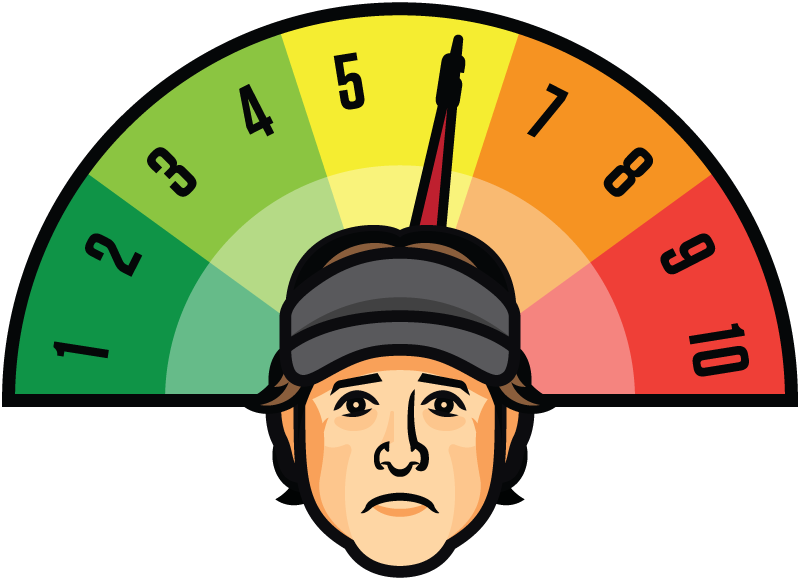 Misery Index: 6
Winner: Payne Stewart
What might have been: Mostly what we remember from Mickelson's first U.S. Open runner-up finish is Stewart making a stone-cold 15-footer on 18 and pumping his fist in celebration. But imagine how different the day might have played out if Amy Mickelson had gone into labor while Mickelson was playing the back 9, and he followed through on his promise to leave, mid-round, to be home for the birth. (Amy went into labor the next morning, giving birth to their daughter, Amanda.)
It likely would have gone down as one of the most memorable moments in sports history, an athlete choosing fatherhood and marriage ahead of the pursuit of a championship. People also forget how close Tiger Woods was down the stretch. He missed a short par putt on 17, then nearly made a long birdie on 18 and finished 2 strokes back of Stewart.
Moment of truth: There were so many big moments on the back nine, it's hard to pick just one. Mickelson had a 40-foot birdie putt horseshoe around the cup and spin out on 15, and the next hole, Stewart made a downhill, 20-footer for par on 16. Everyone remembers what happened on 18, but what happened at 17 was just as important. Both Mickelson and Stewart hit incredible iron shots close, but Stewart made his birdie putt and Mickelson missed, setting up the drama for the final hole.
---
3. 2004 -- Shinecock Hills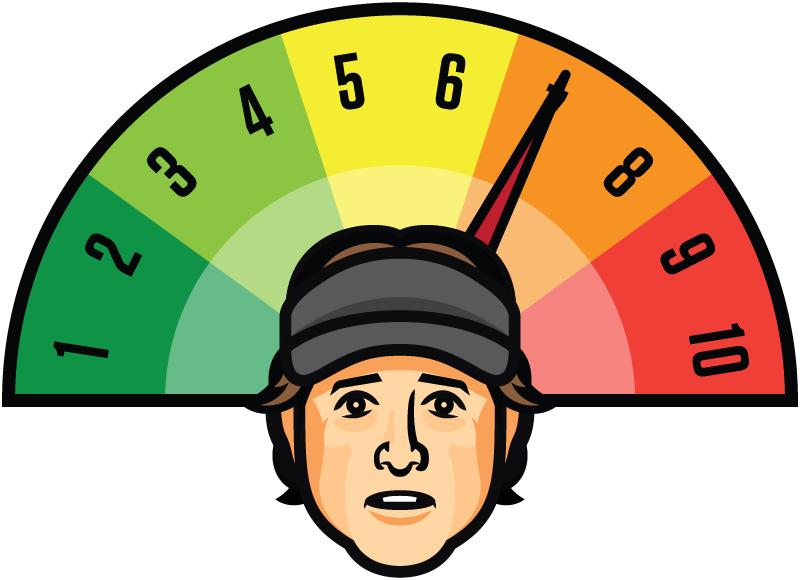 Misery Index: 7
Winner: Retief Goosen
What might have been: Fresh off his first major championship at the Masters, it looked like Mickelson had every aspect of his game under control at Shinecock, and the New York crowd showered him with love as he walked up every fairway. His second-round 66 was a thing of beauty. He could have played in the final group with Goosen on Sunday, but bogeyed the last two holes on Saturday to fall 2 shots back going into the final round.
Moment of truth: If there is a consistent theme in all of Mickelson's U.S. Open near misses, it's that his putting tends to let him down in key moments. But it's also a bit of a paradox, because Mickelson is in the position to collapse in big moments because he thrusts himself into the mix by going on electrifying birdie runs.
On Sunday, with Goosen's swing looking shaky, Mickelson made three brilliant birdies at Nos. 13, 15 and 16 and had a 1-shot lead with two holes to play. But it all came apart on the 17th green, where Mickelson 3-putted from 5 feet for double-bogey.
---
2. 2006 -- Winged Foot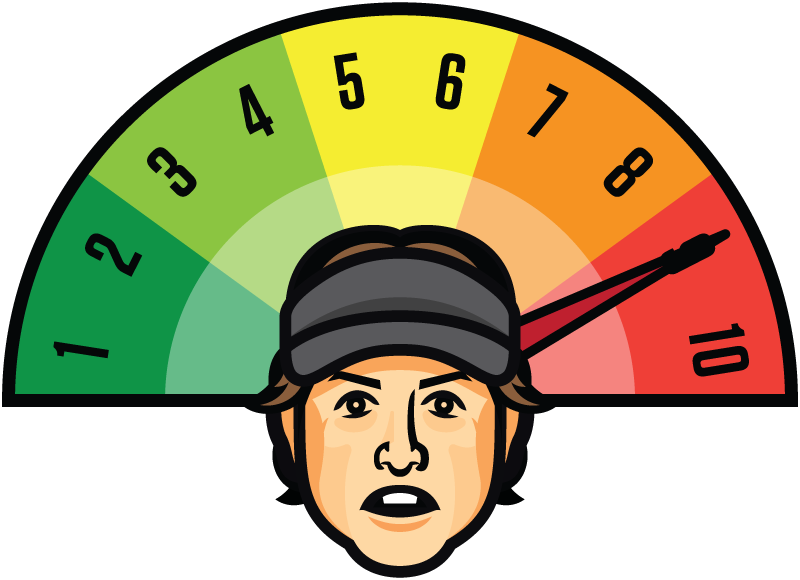 Misery Index: 9
Winner: Geoff Ogilvy
What might have been: You can make a decent case that, for a brief moment in the summer of 2006, Mickelson (not Tiger Woods) was the best player in the world. He won the 2005 PGA Championship, then won the 2006 Masters, and he stood at the tee of the 72nd hole of the U.S. Open with a 1-shot lead, about to do what only Hogan and Woods have done in the modern era: Win three straight majors.
Moment of truth: Many people assume this is Mickelson's most painful U.S. Open finish, but the truth is, the fact that he was even in position to blow it on 18 is a bit of a miracle. In a tournament in which missing the fairway is typically a disaster, Mickelson was somehow even par for the day going into the final hole despite hitting only two fairways.
It was a magic act that would be almost impossible to duplicate, but the magic evaporated on the 18th hole after he sliced one off the hospitality tent. Despite his terrible drive, it was actually Mickelson's second shot -- a 3-iron off of trampled grass -- that essentially ended his chances. Trying to hit a big fade around a tree in front of him and reach the green, he instead nailed the tree and the ball went only 25 yards.
If he had merely tried to get his second shot somewhere around the green, he likely would have ended up in a playoff. But he gambled, and paid for it. The best he could do with his third shot was dumping it in the front bunker, where the ball buried in a fried egg lie. It was like watching someone fall down four flights of stairs, but in slow motion.
---
1. 2013 -- Merion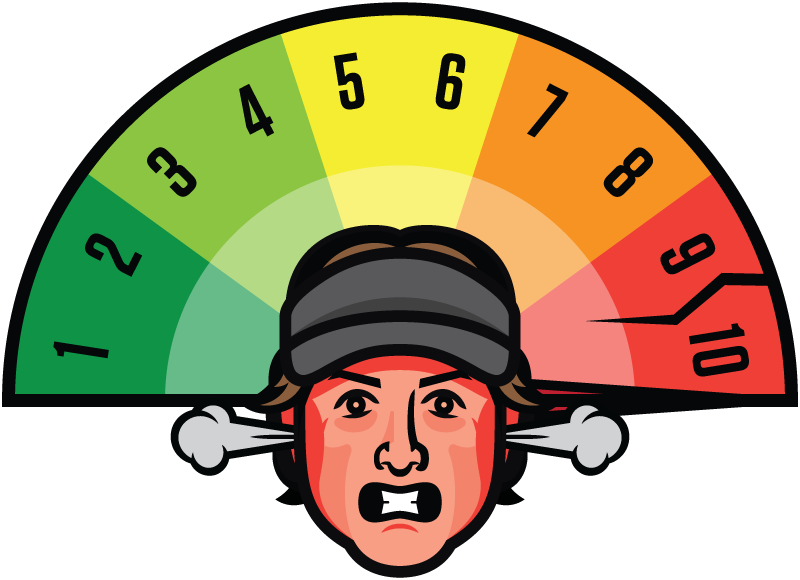 Misery Index: 11
Winner: Justin Rose
What might have been: After so many years of disappointment, a win at Merion likely would have erased all those years of pain. It likely would have been the most satisfying victory of his career. Instead, Mickelson admits it's the one that bugs him the most.
He was playing well, and in the final round, he actually led three different times. (He even had three birdie putts ride the lip of the hole on the front nine, but none of them fell.) As the tension mounted, Mickelson kept making little mistakes, some of them on seemingly easy shots, and it felt like watching a balloon slowly deflate over four hours.
Moment of truth: On Nos. 13 and 15, Mickelson had a wedge in his hand, and he made bogey both times. The bogey on 13 was especially deflating because Mickelson chose the wrong club and air-mailed the green from just 121 yards. Rose played the final seven holes in even par, and Mickelson played them in 3 over.
When Mickelson spoke to reporters after his round, he didn't look dazed like at Winged Foot. He just looked despondent, his eyes glassy. Remarkably, less than a month later, Mickelson grabbed the most satisfying victory of his career at the Open Championship, a performance he said was inspired by how he played at Merion.
If he never wins a U.S. Open, it will likely be Merion that stings the most.