TOP HEADLINES
Men's Basketball Championship - Midwest Region - Elite 8
Miami rallies past Texas to earn first Final Four trip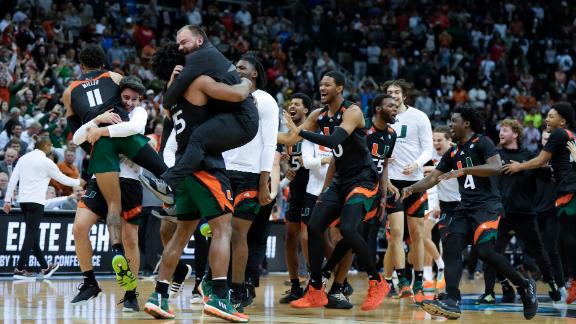 Miami's Wooga Poplar inbounds ball off defender and slams it home
Texas brings crowd to its feet with alley-oop slam
Men's Basketball Championship - South Region - Elite 8
San Diego State tops Creighton after last-second foul
NCAA TOURNAMENT THOUGHTS
CANES VS. HUSKIES
NATIONAL SEMIFINAL, APRIL 1 @ 8:49 ET
Can UConn keep its strong NCAA tournament play going vs. Miami?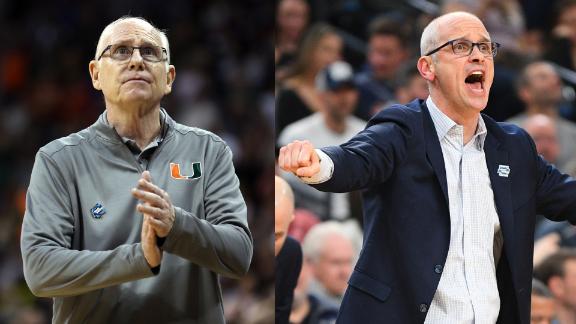 HOW SWEET IT IS!
Florida Atlantic coach Dusty May reflects on his team's underdog mentality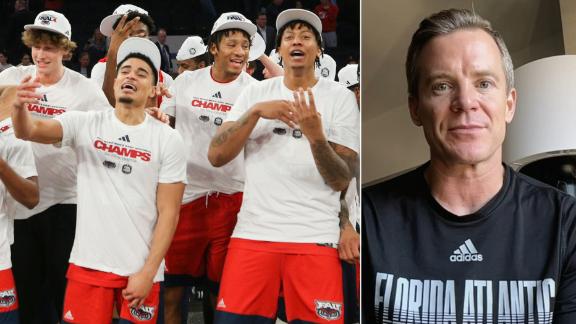 UCONN ADVANCES TO FINAL FOUR
Sean Farnham: UConn was 'elite in every single phase'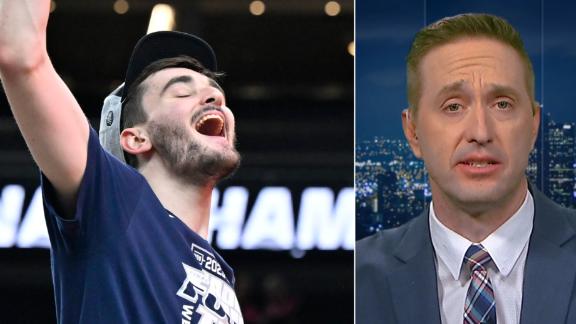 HIGH SCHOOL BASKETBALL
ESPN

Watch every men's NCAA tournament game live!
Tournament Challenge Second Chance
ESPN

Bracket totally busted? You're not alone! Play our Tournament Challenge Second Chance and feel better.
Alex Slitz/Getty Images

Alabama's Jahvon Quinerly, a New Jersey native, is leading one of the NCAA tournament's top teams. Fairleigh Dickinson was a bracket buster and, somehow, Princeton is in the Sweet 16.
Illustration by ESPN

The Bilastrator is back with his unmistakable, incomparable "More Than Five Minute Bracket." As always, you're welcome.
Men's Tournament Challenge
Illustration by ESPN

Check your bracket(s) in the 2023 Men's Tournament Challenge, which you can follow throughout the Big Dance.
Customize ESPN