UFC
Murphy gets crucial takedown of Shakirova
Lauren Murphy scores a takedown of Liliya Shakirova in the second round.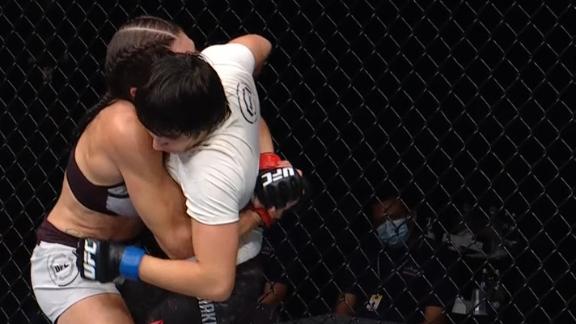 UFC
Maverick lands huge elbow, Jojua not happy with doctor's stoppage
Miranda Maverick busts Liana Jojua's nose open with an elbow to the face, which leads to Maverick being declared the winner by doctor's stoppage. The UFC 254 main card starts at 2 p.m. ET.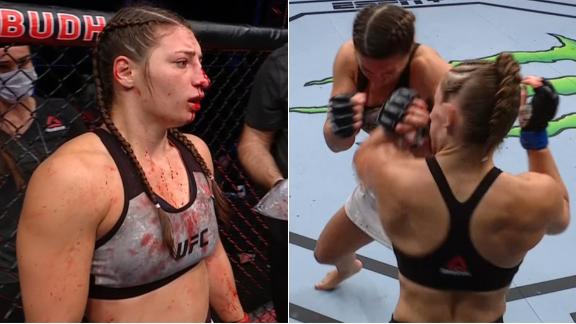 LSU's Davis recognizes her former teacher
LSU guard Domonique Davis explains how her former teacher Amy Gallien was there for her in and outside of the classroom.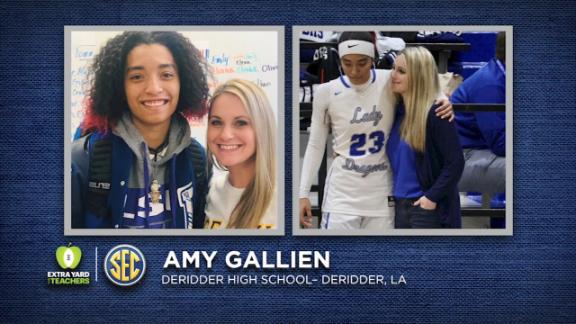 Dixon, Deberg lift No. 9 Tigers to 2-0
With only four hitting errors the entire match, Missouri sweeps Alabama with help from outside hitters Anna Dixon and Kylie Deberg.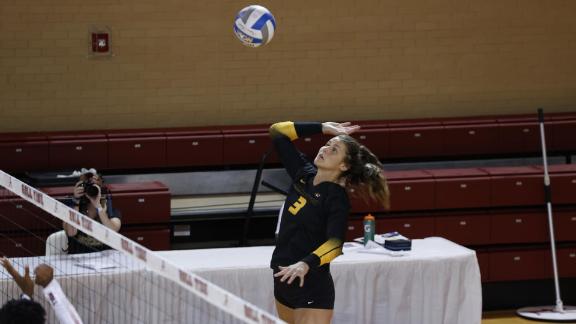 Florida stifles Auburn for second straight sweep
The fourth-ranked Gators limit the Tigers to .076 hitting, the second night in a row they held Auburn's attack percentage under .100.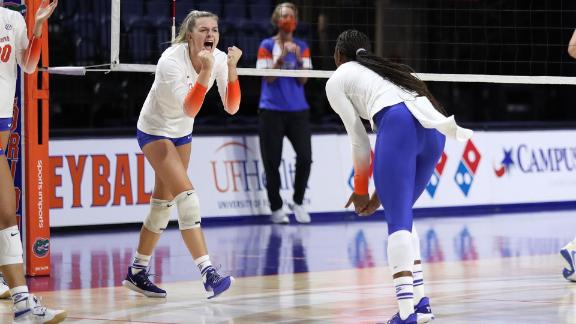 No. 4 Gators sweep Auburn in season opener
With help from junior T'ara Ceasar's team-high 11 kills, Florida starts off with a clean sweep over Auburn in the season opener.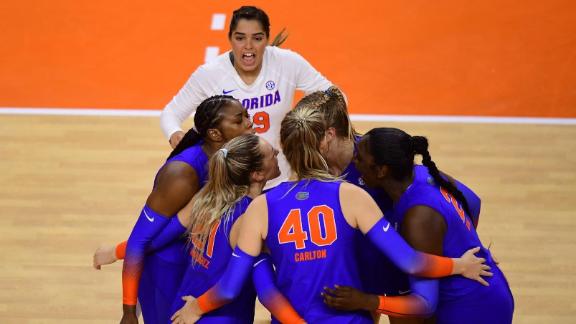 Andrade slams Chookagian late in Round 1
Jessica Andrade shows off her pure strength as she slams Katlyn Chookagian to the ground late in the first round.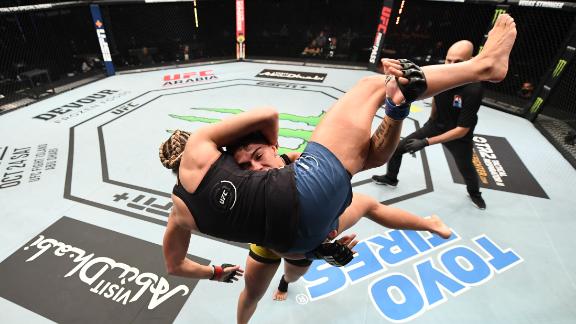 Kentucky's Green recognizes her former teacher
Kentucky guard Blair Green says her former teacher Greg Longworth taught her the true meaning of hard work, resilience and accountability.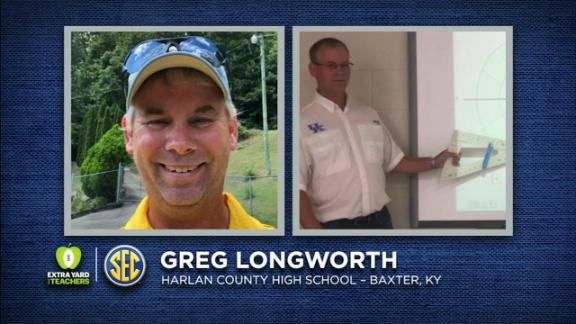 NFL
MMA