MORE FROM THE ESPYS
ESPYS hosts Rapinoe, Wilson and Bird call for unity against racial injustice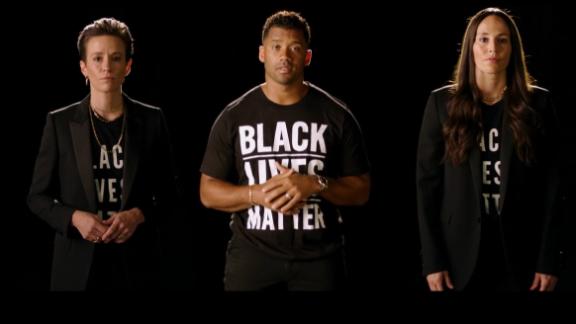 Snoop Dogg raps tribute for late Kobe Bryant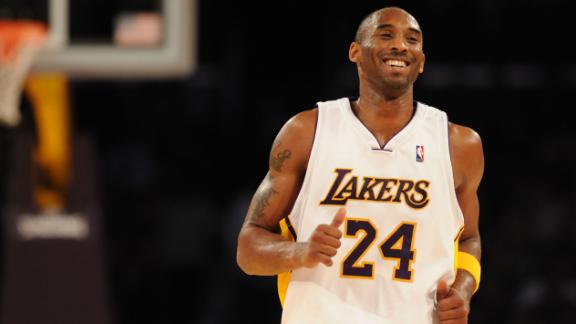 Taquarius Wair surprised with Jimmy V Award
Black Lives Matter: The time to act is now
USWNT accepts award for Best Team
The U.S. women's national soccer team accepts the award for Best Team at The ESPYS.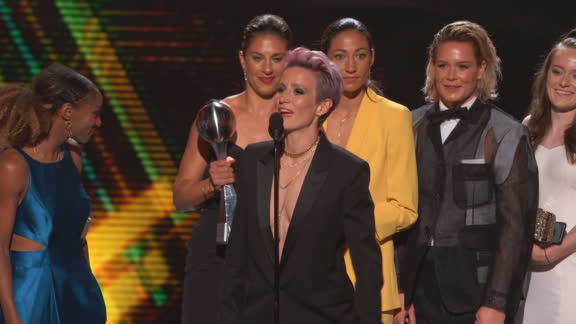 Morgan: Women are 'more than just athletes'
In her acceptance speech for Best Female Athlete, Alex Morgan sends a message about teamwork and advocates for the rights of female athletes.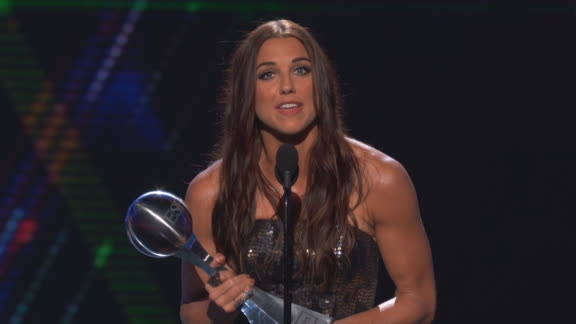 Drew Brees thanks USWNT, sends message about playing sports
In his acceptance speech for Best Record-Breaking Performance, Drew Brees commends the U.S. women's national team on its commitment to the game of soccer and sends the crowd a message about what can be learned from playing sports.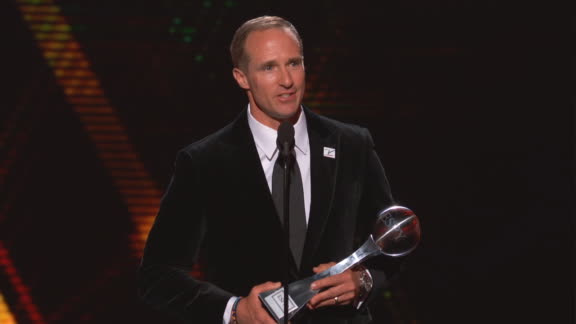 Zion 'wishes he could've stayed' at Duke but NBA was calling
Zion Williamson accepts the award for Best College Athlete and thanks Duke University.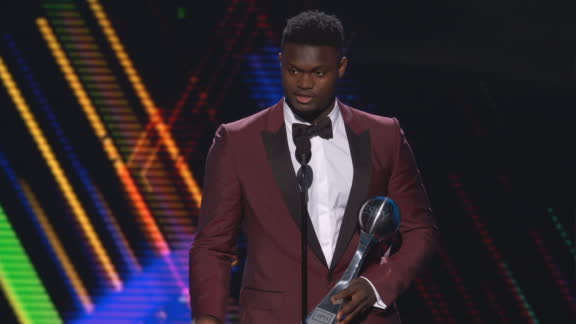 Best of the red carpet
Mahomes gets ESPY for Best NFL Player
In the middle of his interview, Patrick Mahomes gets the ESPY award for Best NFL Player.
Stewart wins Best WNBA Player
Breanna Stewart discusses winning Best WNBA Player at the ESPYS and how rehab has been going for her.
Gymnast Ohashi awarded Best Viral Sports Moment
UCLA gymnast Katelyn Ohashi shares the process of preparing the floor routine that won her the ESPY for Best Viral Sports Moment.
Gronk just relaxing, playing yard games in retirement
Rob Gronkowski shares how he has been spending his retirement from the NFL.

The ESPYS
'Sister survivors,' who received the Arthur Ashe Courage Award, show powerful moment of solidarity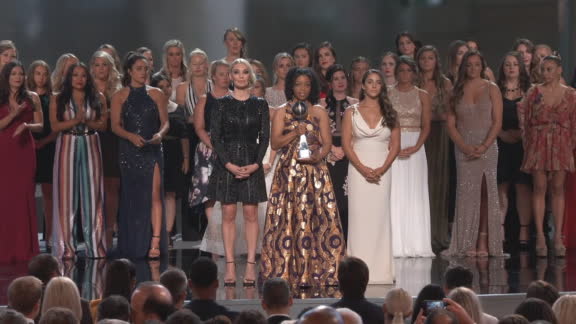 Pat Tillman Award for Service
Vincent Ethier/EOTTM

Pat Tillman Award winner Kim Clavel was on the verge of a boxing breakthrough when the coronavirus pandemic struck. Rather than ponder what could have been, she went off to work with the most vulnerable patients.
Stuart Scott ENSPIRE Award
Fatemeh Bahrami/Anadolu Agency/Getty Images

Stuart Scott ENSPIRE Award winner Maryam Shojeai helped bring global awareness to the discriminatory ban on women, in part with the #NoBan4Women petition. In 2019, the ban was lifted and women reentered the stadiums, but her fight for equality continues.
Randall Slavin/ESPN

New portraits of stars set the stage for this year's awards show on June 21 at 9 p.m. ET
Williams & Hirakawa for ESPN

Born without arms and legs, Rob Mendez was determined to become a head football coach. Here, the 2019 recipient of the Jimmy V Award for Perseverance writes a letter to the game that changed his life and allowed him to inspire others.
Relive the Words of Jimmy V
ESPN

Coach Jim Valvano's acceptance speech for the Arthur Ashe Courage and Humanitarian Award at the 1993 ESPYs transcended sports and time.
Relive the ESPYS memorable moments
Team Rubicon CEO Jake Wood notes that the words "thank you" are the most important he'll share and asks everyone to love and help their neighbor.

Donovan Mitchell thanks his family for providing a strong support system, then implores everyone to not put limits on themselves.

Danica Patrick throws shade at LeBron James' hairline, then makes some jokes about JR Smith's Game 1 snafu in the NBA Finals.

Dan Marino and John Elway praise Jim Kelly for his toughness on the field which has now carried over off the field.
Robin Roberts recounts listening to Jim Valvano's speech at the first ESPYs and reflects on how the V Foundation has impacted her life.

Tim Kurkjian recounts his father's brave battle with cancer before passing away and asks you to donate to the V Foundation.

Rod Gilmore tells the story of his father's battle with cancer and how he has persevered through his diagnosis with multiple myeloma.

David Lloyd lost his sister to cancer when he was just a teenager and felt as if he'd paid his lifetime "dues to this disease," until his 3-year-old daughter was diagnosed. He shares her fight and asks you to donate to The V Foundation.

Sage Steele is impressed by how positive and mentally strong Stuart Scott was in the final year of his life.

Randy Scott reflects on his mother's courageous battle against cancer before passing away.

Jay Harris shares one of his favorite memories of his aunt before she died of cancer.
On This Date: March 4, 1993
Take a look back at Jim Valvano's inspirational, 1993 ESPYS speech.
Customize ESPN