Dana weighs in on McGregor's future
Dana White doesn't see Jon Jones fighting for his asking price
Dana White doesn't see Jon Jones fighting Francis Ngannou for the price that he's asking for, then he describes who Jones could fight next.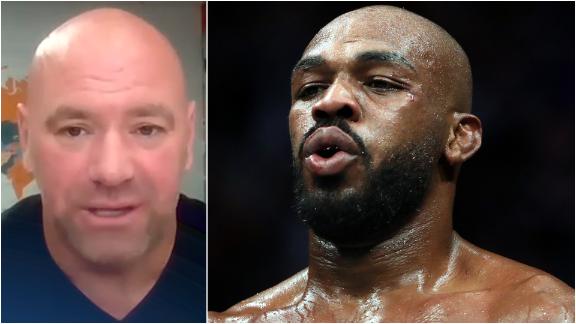 Tyson arrives with backup at AEW brawl
Mike Tyson, along with friends and ex-UFC fighters Henry Cejudo, Rashad Evans and Vitor Belfort, all get into a brawl with Chris Jericho and his friends at AEW on Wednesday night.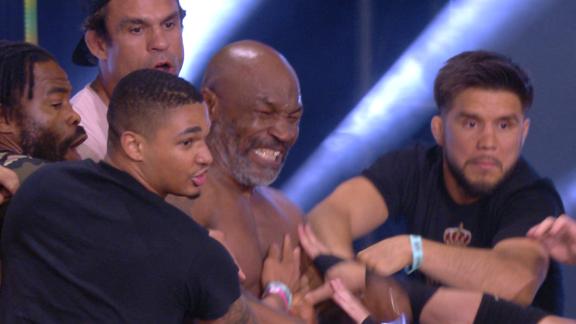 MMA
Volkanovski-Holloway winner to fight Korean Zombie or Ortega
Dana White confirms that if Alex Volkanovski retains his title against Max Holloway he'll face the winner of Chan Sung Jung and Brian Ortega.
MMA
Masvidal: Usman is asking for too much money for fight
Jorge Masvidal says that Kamaru Usman has asked the UFC for too much money for a welterweight title fight between to two.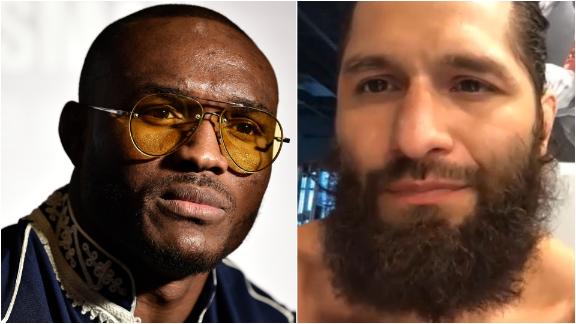 UFC
White announces official lineup for UFC 250
Dana White announces the official lineup for UFC 250, headlined by Amanda Nunes defending her featherweight title against Felicia Spencer on June 6 in Las Vegas.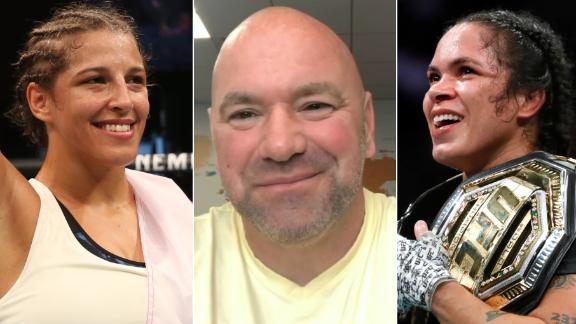 MMA
Ngannou says potential fight vs. Jones is 'stuck'
Francis Ngannou explains why talks of a potential superfight between himself and Jon Jones are not advancing.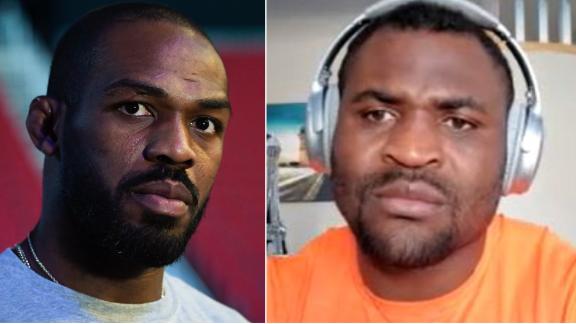 MMA
Masvidal reacts to Covington leaving ATT
Jorge Masvidal discusses Colby Covington leaving American Top Team and how the gym is moving on.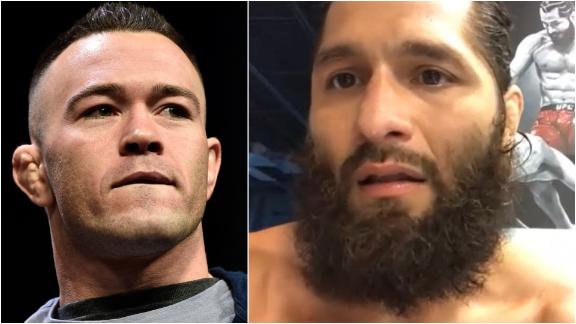 Covington explains departure from American Top Team
Colby Covington speaks with Ariel Helwani about his decision to leave American Top Team, pointing to the issues he had with Jorge Masvidal, Dustin Poirier and Joanna Jedrzejczyk.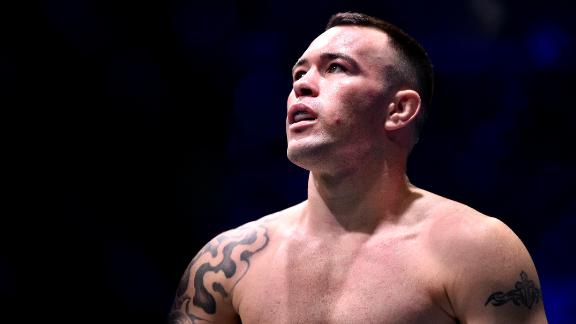 Woodley explains why he is more confident than ever for upcoming fight
Former UFC welterweight champion Tyron Woodley previews his upcoming fight against Gilbert Burns, Saturday at 9 p.m. ET on ESPN.
Hearn wants to talk to Dana White about Boxing vs. UFC events
Boxing promoter teases potential join events including Dillian Whyte vs. Francis Ngannou.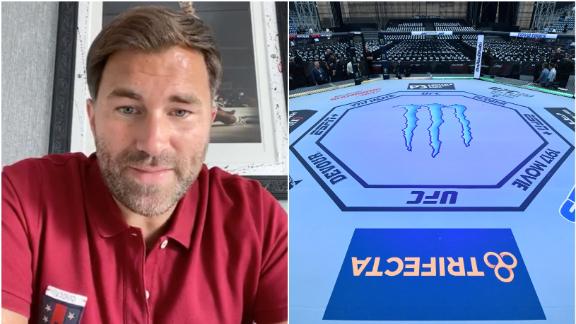 Eddie Hearn lays out plans for 'fight camp' at Matchroom HQ
Matchroom boss provides a guided tour of the garden at Matchroom HQ, where he plans to host four fight cards.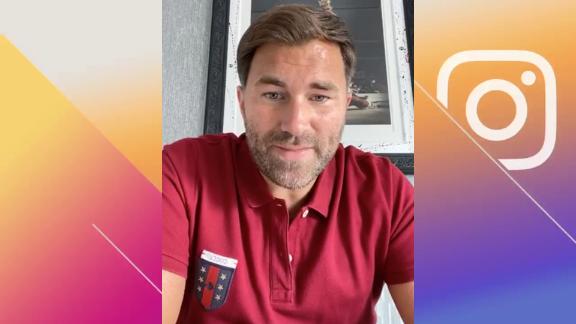 MMA
Usman sends message to Twitter champs Masvidal and McGregor
UFC welterweight champ Kamaru Usman critiques Jorge Masvidal and Conor McGregor for being "champions of Twitter" and invites either for a title shot.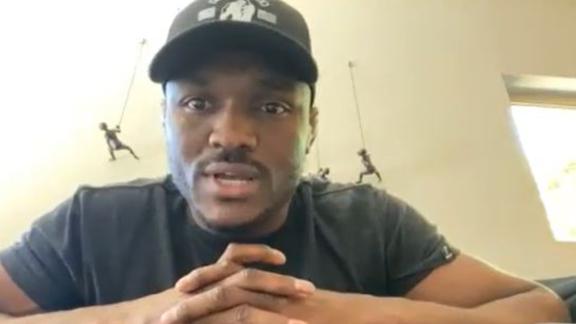 MMA
UFC will implement stricter coronavirus testing for return to Vegas
Daniel Cormier details the thorough testing process he must undergo to broadcast the UFC cards in Las Vegas, and Ariel Helwani details the notable changes to the UFC's COVID-19 protocol.
MMA
Does McGregor deserve a shot at the welterweight title?
Ariel Helwani and Daniel Cormier debate whether or not Conor McGregor should get a shot at Kamaru Usman or a rematch with Khabib Nurmagomedov.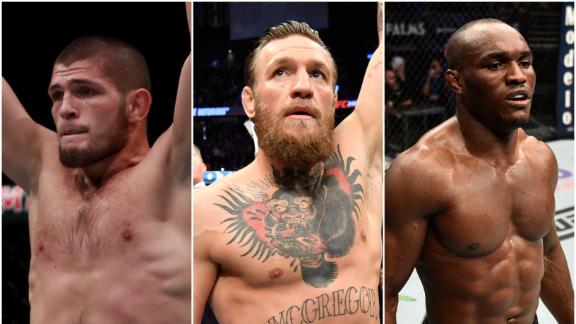 Jon 'Bones' Jones appears to be an expert marksman
Jon "Bones" Jones shows off his archery skills with a new challenge.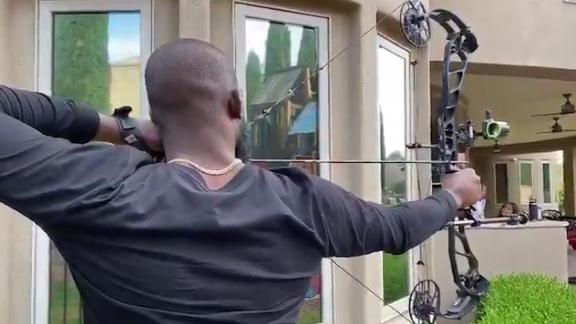 MMA
What to make of Woodley vs. Burns?
Brett Okamoto breaks down Tyron Woodley vs. Gilbert Burns as they prepare to face off at the UFC Apex Center on May 30 in Las Vegas.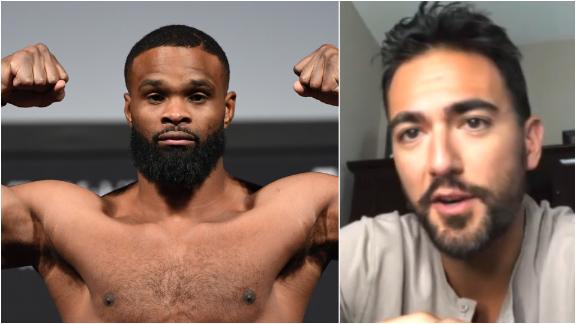 Anthony Smith defends his corner despite criticism from media, fans
Anthony Smith tells Ariel Helwani he's glad his corner didn't stop his fight vs. Glover Teixeira. "I take that option away from them," Smith says.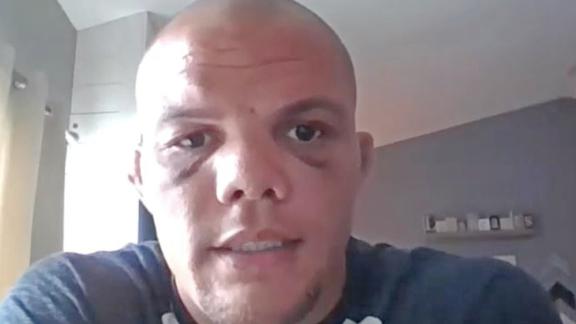 UFC
The sounds of the UFC
Take a listen to the sounds of this past week's UFC events in Jacksonville with no interruption from crowd noise.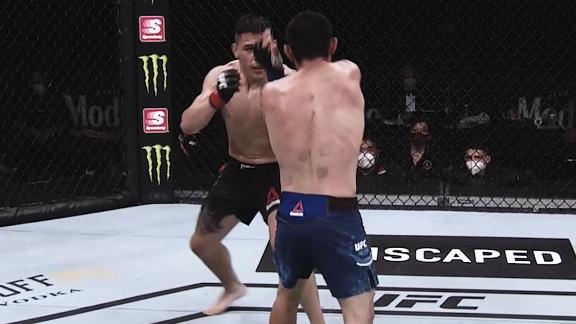 Exclusive first look at Bruce Lee 30 for 30 'Be Water'
Take a sneak peek at "Be Water," an upcoming 30 for 30 documentary about the life of martial arts trailblazer Bruce Lee. The documentary debuts Sunday, June 7, at 9 p.m. ET on ESPN.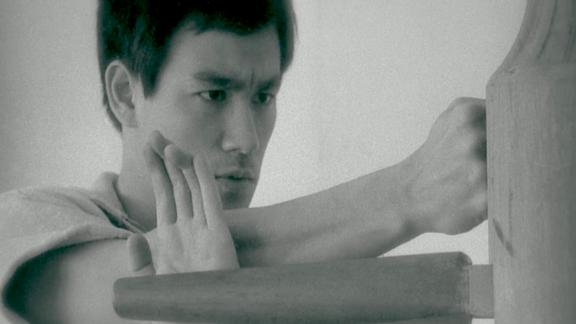 UFC
Alistair Overeem embraces Walt Harris after victory
Alistair Overeem lands a strong head kick in the second round and, after the fight, consoles Walt Harris in the Octagon.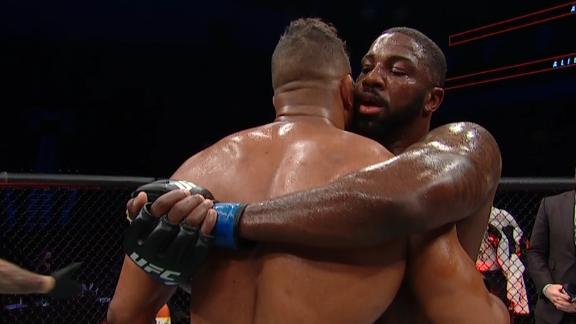 Harris gives emotional speech before leaving Octagon after loss
After a defeat at the hands of Alistair Overeem, Walt Harris gives an emotional speech in which he thanks all his fans and vows to come back a better fighter.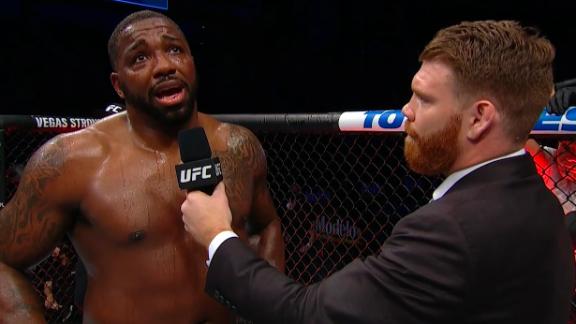 Customize ESPN
Stephen R. Sylvanie-USA TODAY Sports

ESPN+ is now streaming exclusive live UFC events, weigh-ins and more, Ariel and the Bad Guy, Dana White's Contender Series and other exclusive MMA content.
ESPN

Check out MMA writer Brett Okamoto's rankings within each division.
Josh Hedges/Zuffa LLC/Getty Images

All the UFC champions in each weight division, male and female.