Fantasy Hockey
Referee Dean Morton receives a thoughtful sendoff from the Kings and Islanders
At the end of the Kings vs. Islanders matchup, NHL referee Dean Morton receives hugs from every player as he has plans to retire soon.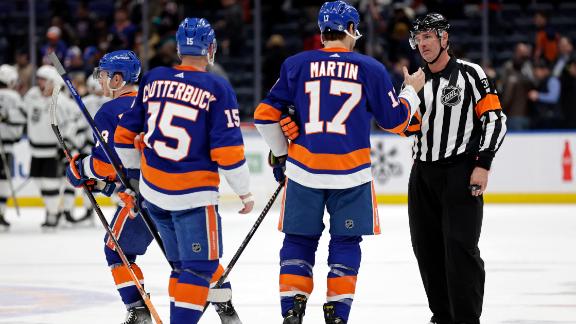 Customize ESPN
ESPN

Sidney Crosby debuted in the 2005-06 season, when many of today's young stars were still just developing as players. We put No. 87's influence in perspective, with voices from among that group.
NHL Rank: The top 100 players
Illustration by ESPN

We ranked the top 100 players based on how they'll play in 2021-22. A quartet of young, star centers tops the list.