The ESPN Top 5 for 2019
ESPN reveals its top five schools of 2019 as part of its Special Olympics Unified Champion Schools National Recognition Program.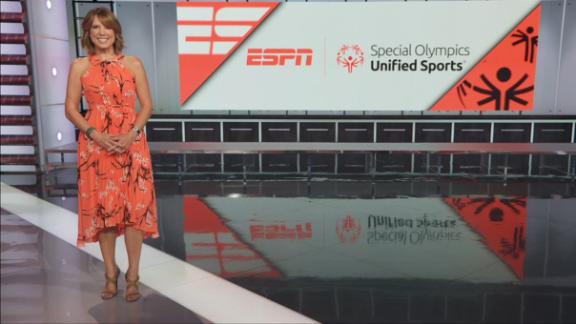 50 Game Changers
Celebrating 50 years of Special Olympics
Meet Kayla McKeon, a lobbyist with Down Syndrome
Kayla McKeon works in Washington, D.C. to get bills passed on behalf of those with Down syndrome -- and she's making an incredible impact.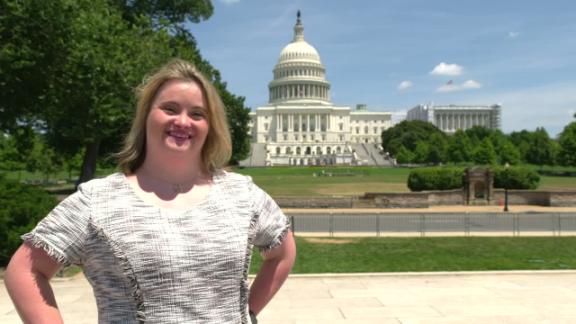 Perkins-Hawkins relationship epitomizes message of inclusion
Former NBA star Sam Perkins and Special Olympics track-and-field medalist Rodney Hawkins -- childhood friends who grew up together in Brooklyn -- reunited to support Special Olympics.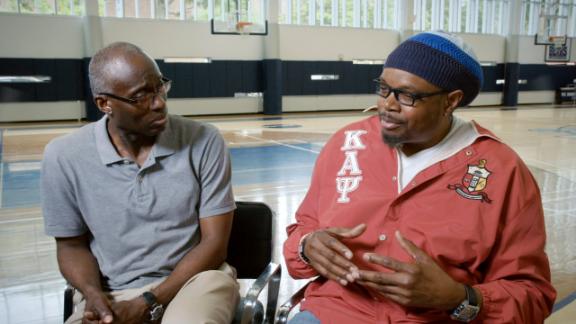 Game Changers
Watch more here
Karen Ryan passing on a love of sports to her daughter Violet
When Karen Ryan's daughter was born with Down syndrome, she wanted to share her passion for running, and Special Olympics Young Athletes gave her the opportunity to do just that.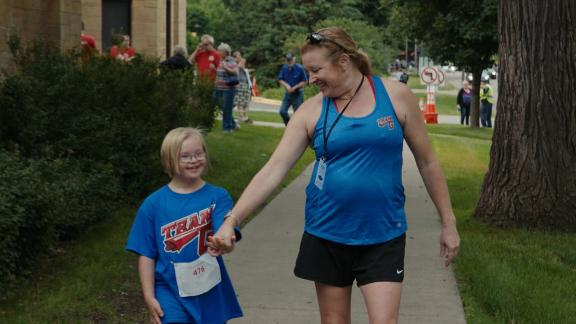 Special Olympics gold medalist eyes 2020 Paralympics
After winning two gold medals at the 2019 Special Olympics World Games, Jonny Pierce is training to qualify for the 2020 Tokyo Paralympics.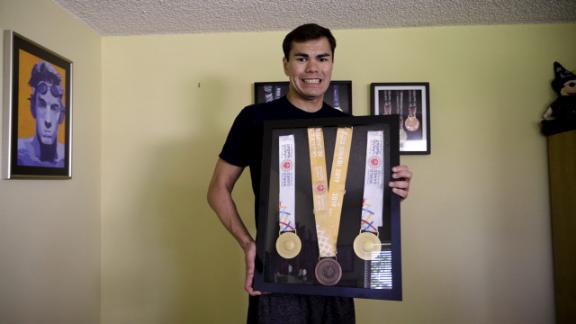 Brady among athletes involved in Best Buddies Challenge
The two-day Best Buddies Challenge event brings athletes with intellectual and developmental disabilities together with stars such as New England Patriots Tom Brady and Julian Edelman for football, food and fun.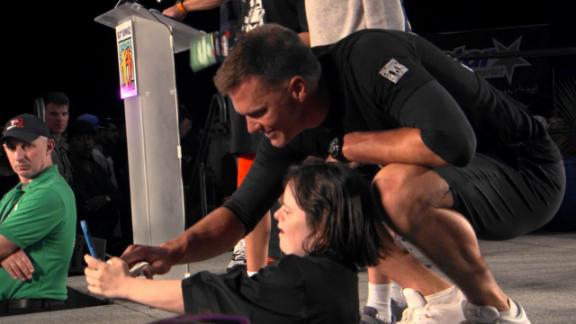 'I make my own journey in CO/LAB'
CO/LAB Theater Group in Brooklyn, New York, partners with Special Olympics to encourage actors of all abilities to find their voices.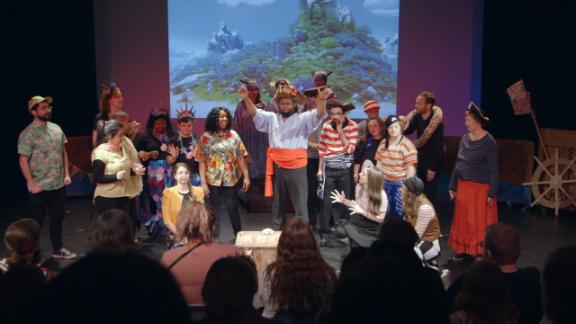 Changing a culture of inequality in Saudi Arabia
Twenty-four Saudi women competed at the 2019 Special Olympics World Games, helping to alter deep-rooted repression against women and people with intellectual disabilities back home.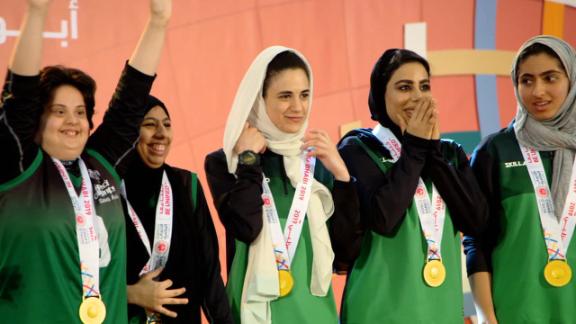 The girl who benefited from being included
High school freshman Jackie Paisano, who is severely impacted by her disability, needed someone to believe in her. She found that in classmate and Special Olympics Unified partner Phillip Dilosa.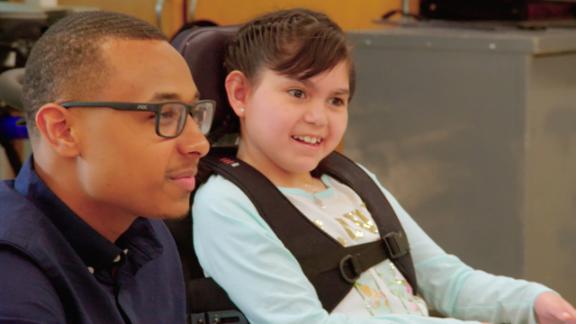 The real and authentic Spencer Roberson
Twenty-three years ago, Spencer Roberson's parents chose equine therapy for their autistic son, and that decision set in motion a story few would have thought possible.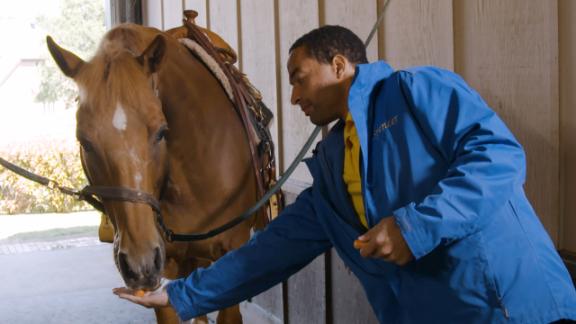 Law enforcement steps up for Special Olympics
Since 1981, law enforcement members have been the guardians of the Special Olympics flame. Today, they carry it to all local, national and world events in a torch run.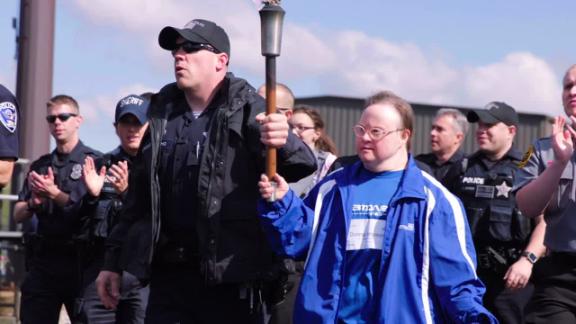 Meet Robert De Niro's son Elliot
When Elliot De Niro's parents put a tennis racket in his hands, they never imagined the profound effect it would make on their son and those around him.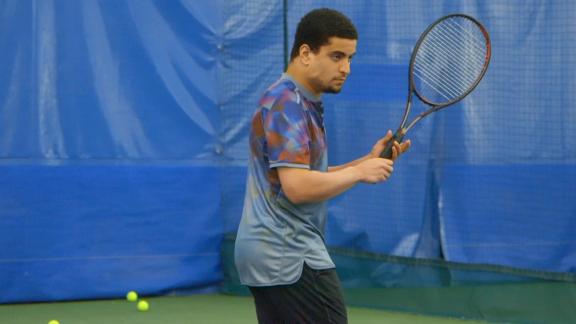 The Rock's rock: Special Olympics weightlifter Milton Rosen
Dwayne Johnson reflects on his childhood friend Milton Rosen and the impact the Special Olympics athlete had on the lives of him and his family.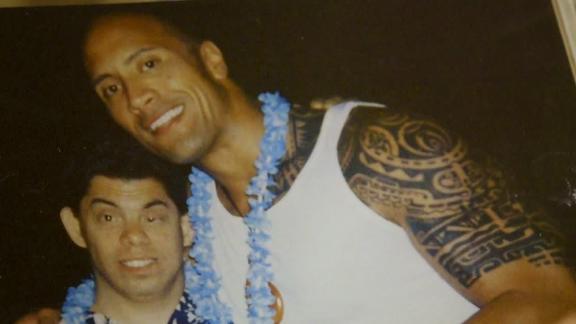 Special Olympics helps free teenager from isolation
Special Olympics helped save 16-year-old Niyibikora Malachie, who has an intellectual disability, from physical confinement, and now the young man is sharing his passion for soccer and track in his own words.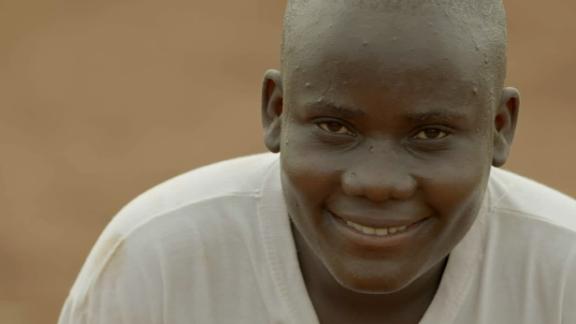 Rosa's Law a story of inspiration and determination
In 2009, Rosa Marcellino and her family set out to abolish the 'R' word once and for all. The enactment of Rosa's Law was the culmination of their efforts.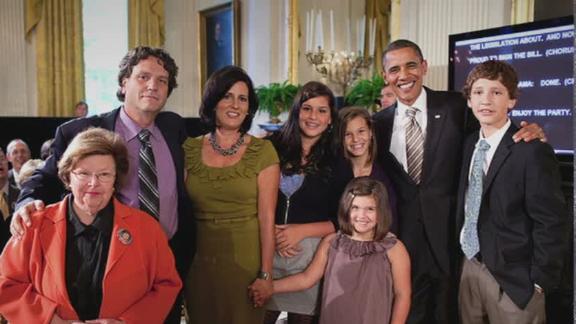 Watch to Watch
World Games
A dream come true for Nette Tuominen
For Nette Tuominen, the journey from her home in Finland to the grand stage of the 2019 Special Olympics World Games took 13 years of hard work. And now it's all paying off.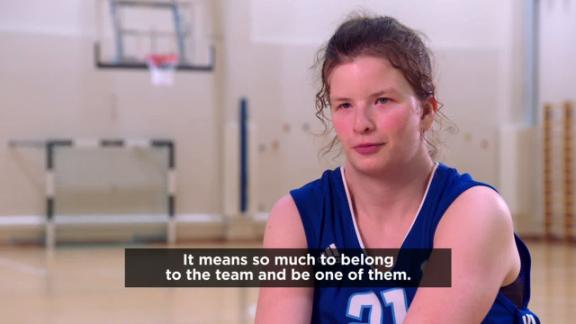 Daimi Aza Rodriquez, the gymnast with potential
The early years were difficult for Puerto Rico's Daimi Aza Rodriquez, but she found focus though Special Olympics.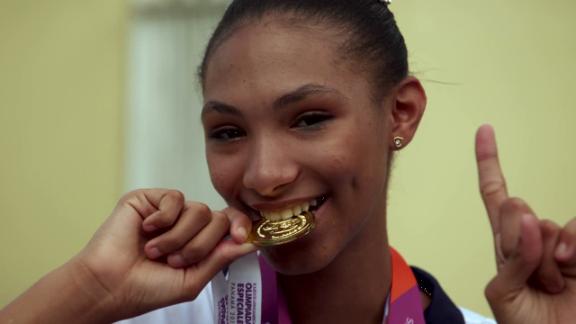 ICYMI
SPECIAL OLYMPICS WORLD GAMES
To belong, the opening to the Special Olympics World Games
Gwendoline Christie welcomes the world to the United Arab Emirates for a global celebration of acceptance and inclusion achieved through athletic competition.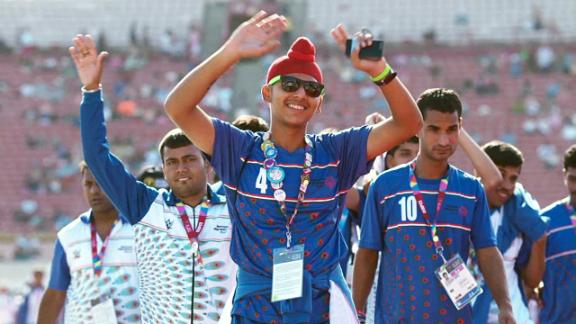 stories from great britain
World Games
Great Britain's Kiera Byland lives for bicycle racing
The distance Great Britain's Kiera Byland has come on a bicycle pales in comparison to the distance she has come off of it.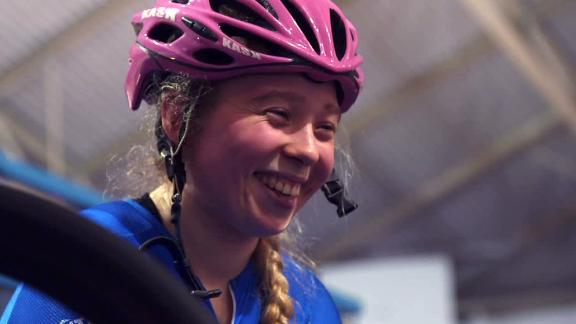 Special Olympics World Games
Special Olympics athletes prepare for World Games
Omar Al Shami and many other Special Olympics athletes look to showcase their skills in the upcoming World Games in Abu Dhabi.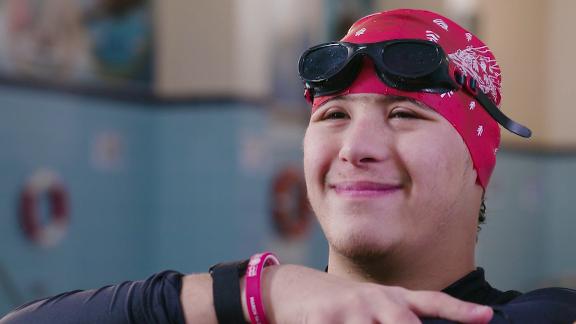 Stories of triumph
World Games
An angel found her wings
Abandoned as a baby, Michelle "Angel" Athenas has an innate ability to survive, and now she's thriving as a Special Olympics powerlifter -- with the gold medals to prove it.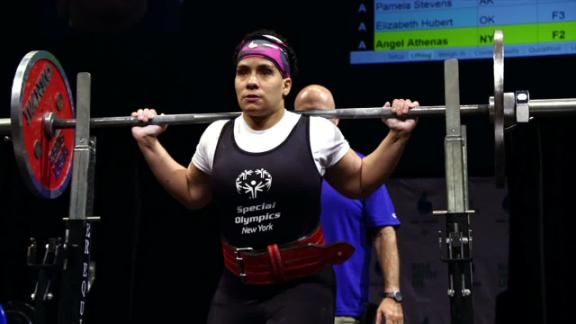 A new way of life for Khadija Sy
When Senegal's Khadija Sy discovered Special Olympics, it changed her life. "She's confident, she has friends, she's doing what she wants," says her mother.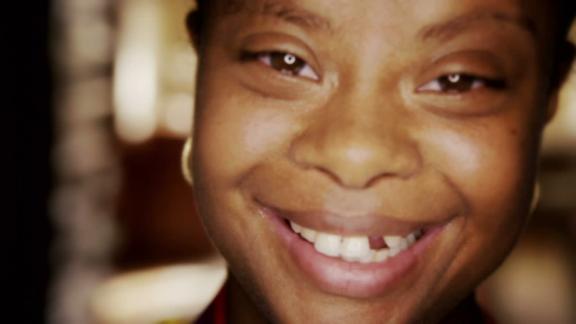 Special Olympics coach Mary Roberts is all in
For Mary Roberts, the Arizona Unified basketball team is a second family -- and the athletes she coaches agree. "She's like a second mother," says Jeffrey Anthony, a Unified basketball player.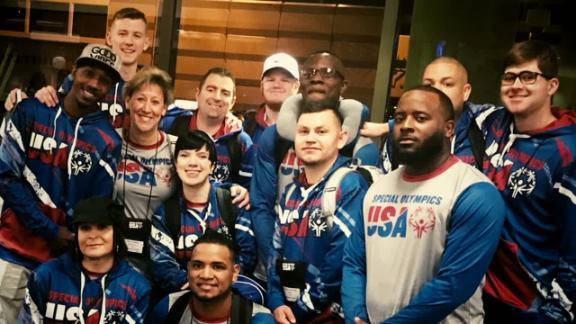 Competing in Abu Dhabi a dream come true for Harmon
For 37-year-old Jon Harmon, the bowling alley has always been "his place," and he will be taking his talents to the upcoming World Games.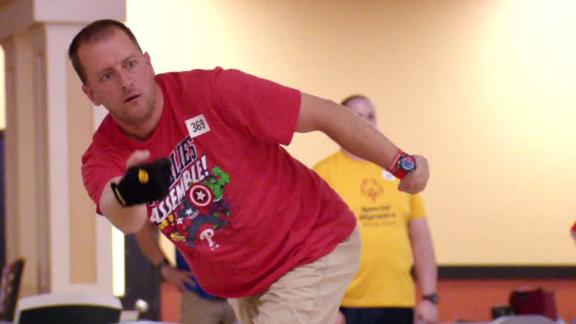 Myers excited to represent United States at World Games
Competing in power lifting, Josh Myers will be representing the United States in the upcoming World Games.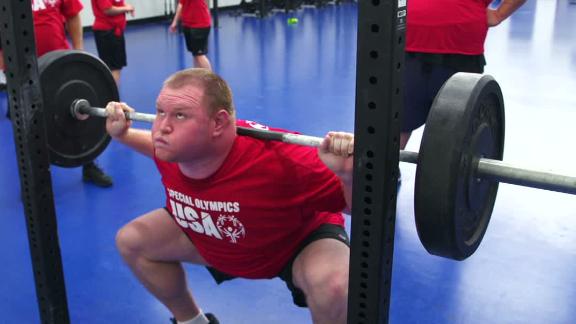 Snowboarders Teter, Shilts share unbreakable bond
Unified Sports brings people together from all walks of life
Stephanie McMahon tells the story of Unified Sports from its beginnings to its international reach today.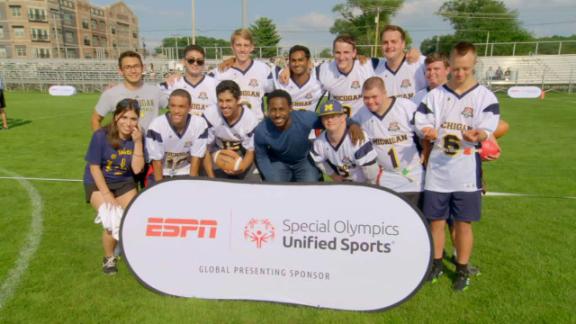 Bogucki is a one-of-a-kind athlete
Bree Bogucki, a track athlete for Tennessee Wesleyan, travels and serves in her capacity as a Special Olympics Global Messenger.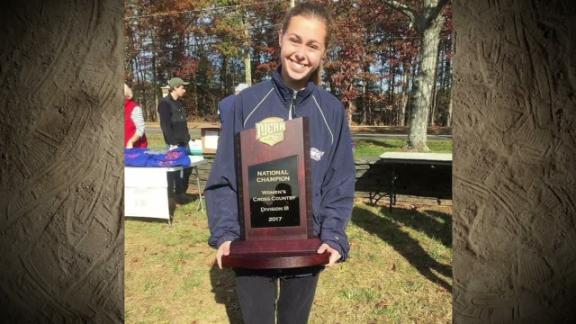 Loretta is a Game Changer
Loretta Claiborne making her voice count
For more than 40 years, Loretta Claiborne has been a voice for people with intellectual disabilities. She has traveled the world as an ambassador for change, but her voice has not always been heard.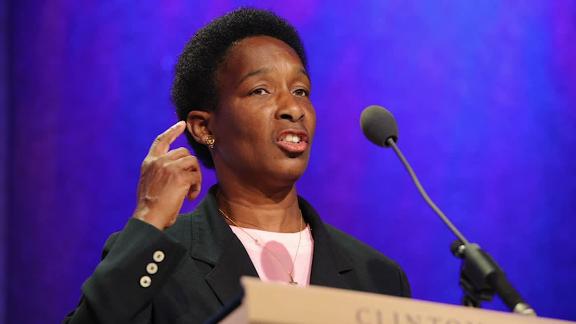 Catch up on Game Changers
Life lessons produce delicious results in Denver pizzeria
The Special Olympics commemorates its 50th anniversary and has evolved into a global force for inclusion, extending to a pizza place in Denver.
Kester Edwards, a man with a vision
An accident changed Kester Edwards' life and changed the world of Special Olympics by bringing the sport of open water swimming to the event.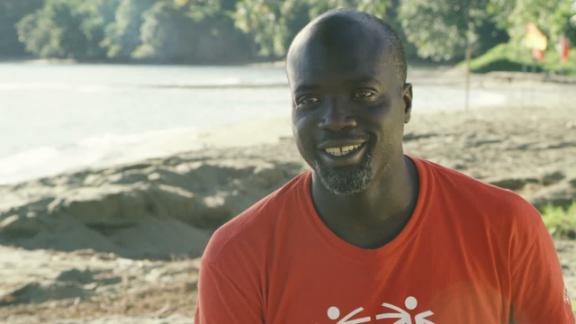 Kellis High School making impact with Unified Sports
Kellis High School's Unified Sports, a Special Olympics program aimed at creating inclusion between students with and without intellectual disabilities, has created a whole generation of students who have experienced the benefits of the program.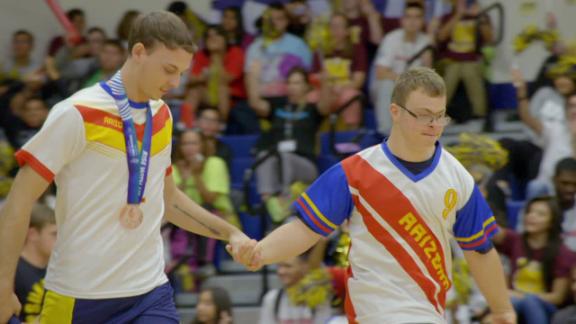 'A Very Special Christmas' all about the Special Olympics
Artists from "A Very Special Christmas" discuss how the partnership with the Special Olympics came about.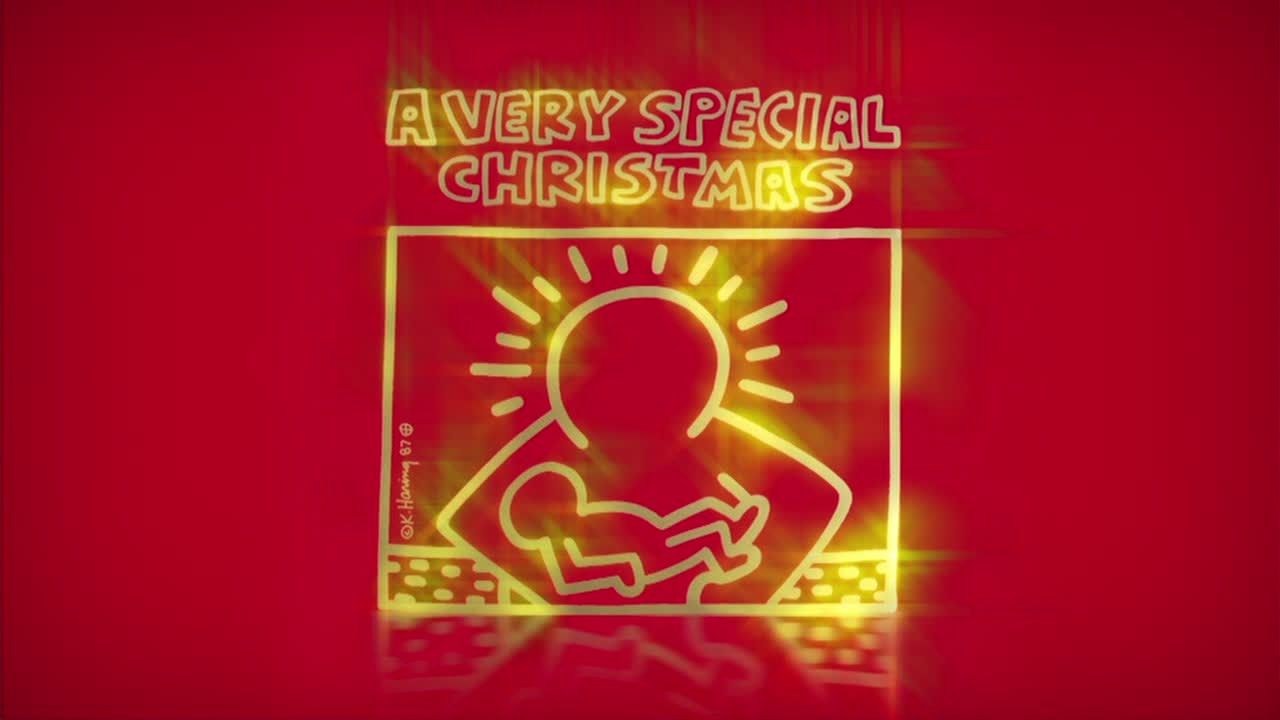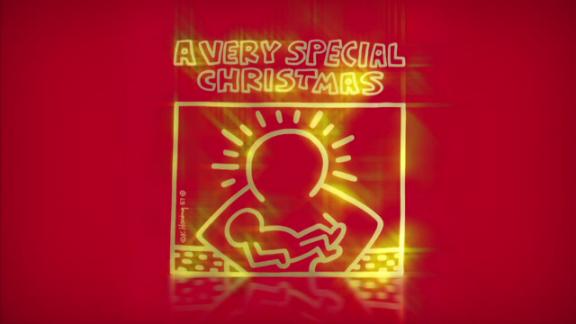 stories to remember
50 Game Changers
Best Buddies brings diversity to the workplace
Best Buddies helps people with intellectual disabilities find jobs. Peter Mullin, an employee of the Washington Wizards, is just one person who has benefited from the program.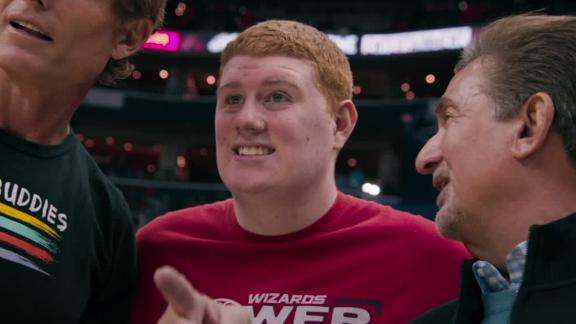 How one woman changed Senegal's view on intellectual disabilities
Rajah Diouri Sy's daughter Khadija was born with Down syndrome, but through their involvement in the Special Olympics, they are breaking down the stigma around intellectual disabilities.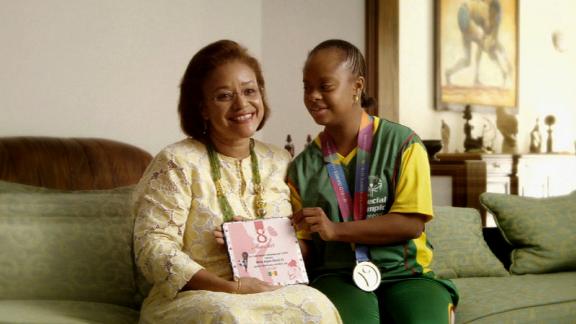 Making the world a better place
50 Game Changers
Ken Melvin more than just a Special Olympics athlete
Ken Melvin dreamed of serving his country in the military, but because of his intellectual disability, he couldn't pass the test to get in. With the help of Special Olympics and his family, he gained the confidence and support he needed to try again.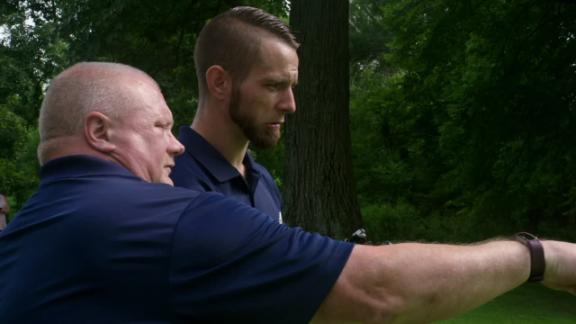 Actor McGinley a parent with a megaphone
Three high-profile parents with the personal experience of raising a child with an intellectual disability are sharing a larger game-changing message of acceptance and understanding with sports as an integral component.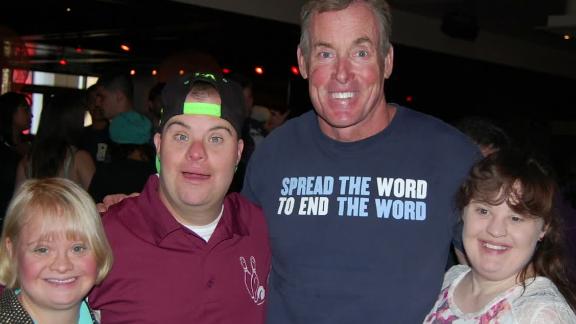 Mohapatra making life-changing difference with swimming
Arpita Mohapatra has made it her personal mission to give swim lessons to as many people as she can, especially those with intellectual disabilities.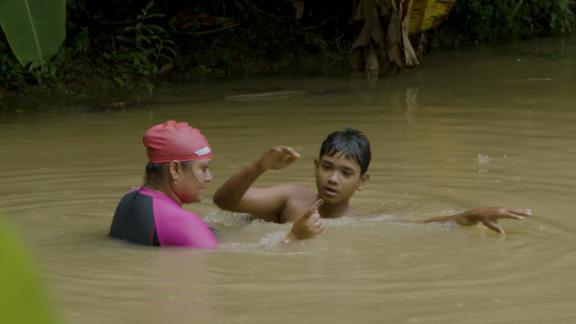 Healthy Athletes helping people with intellectual disabilities
A healthcare program founded by Eunice Kennedy Shriver and Dr. Steve Perlman over 20 years ago was a game changer and life saver for so many. ESPN contributor and Special Olympics International Global Messenger Dustin Plunkett reports.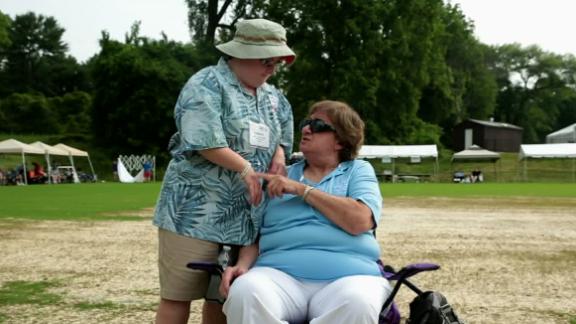 Thornton leading the life no one thought he could have
Ricardo Thornton's life has been one of inspiration and consistently proving doubters wrong.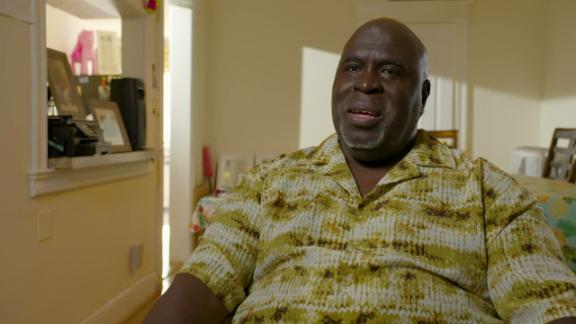 Unified flag football gives Michigan-Notre Dame rivalry new chapter
Before Michigan recently took on Notre Dame in college football, the school's Unified flag football teams played a friendly game.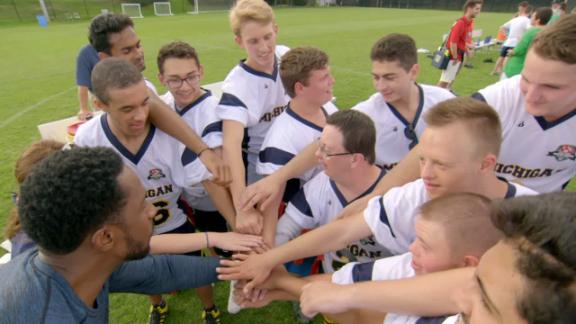 What to watch: Game Changers
Jamie Brewer is a game changer
Jamie Brewer is changing the landscape for those with Down Syndrome, acting in movies and on Broadway, modeling and working to change legislature language in Texas against the "R" word.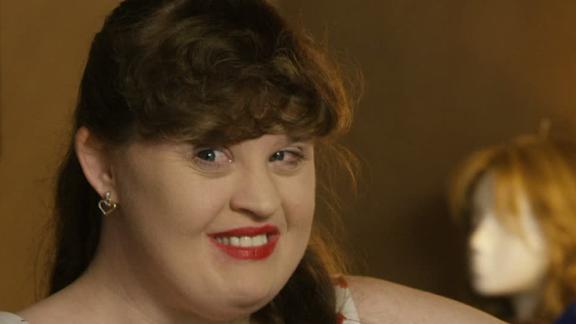 SOfit is a health and wellness program for everyone
At Special Olympics Minnesota, Ben Swarts created and worked with Special Olympics Health Ambassador Nell Coonen-Korte on a program that could involve all people and would spread worldwide.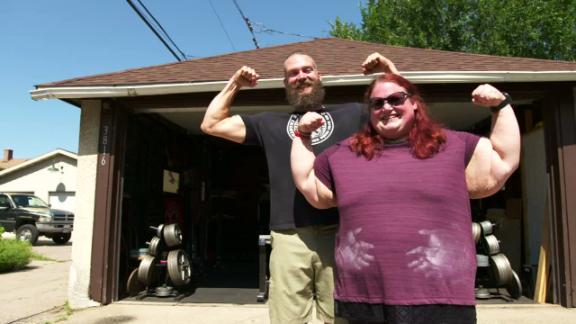 La Casa de Carlota is a business of change
La Casa de Carlota is a successful design studio with a client list that includes a professional soccer league comprised of people with intellectual disabilities, and they have a very unique characteristic that really sets them apart from most companies.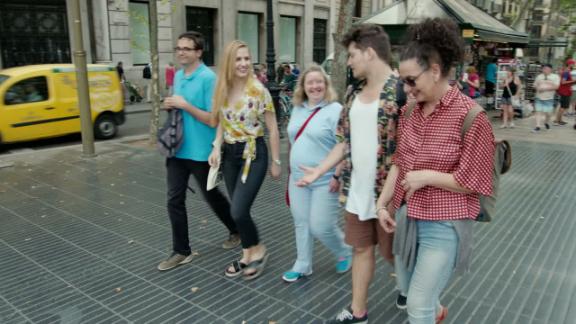 Keep watching: Game Changers
Charles' biggest impact comes off the football field
Jamaal Charles has always had an enormous impact on the football field, but growing up with a learning disability that limited his relationships, Jamaal found his truest comfort in a community far away from the locker rooms.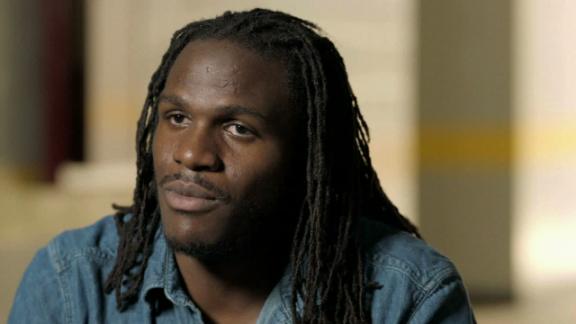 Gerald Mballe is paying it forward
Gerald Mballe fled his home in Cameroon to escape violence and hardship. Arriving in a strange land, his path to acceptance would come in a most unexpected way.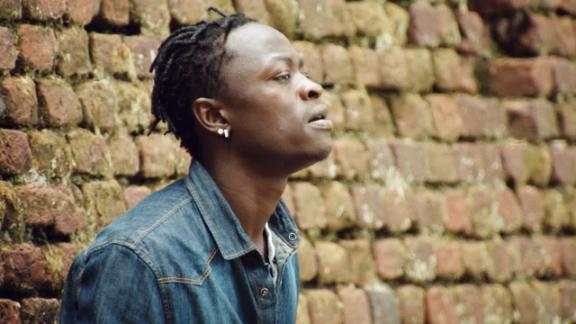 The will and determination of Danielle Liebl
Danielle Liebl defies the odds every day, after being told she would never walk again without assistance. Sign the pledge: https://bit.ly/2vMefiR.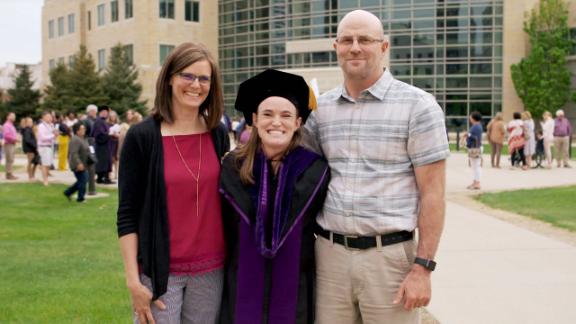 50 Game Changers: Kennedys' family connection to the Special Olympics
The relationship between Eunice Kennedy Shriver and her sister Rosemary Kennedy was the root of the entire Special Olympics movement. Sign the pledge: https://bit.ly/2MpxyVe.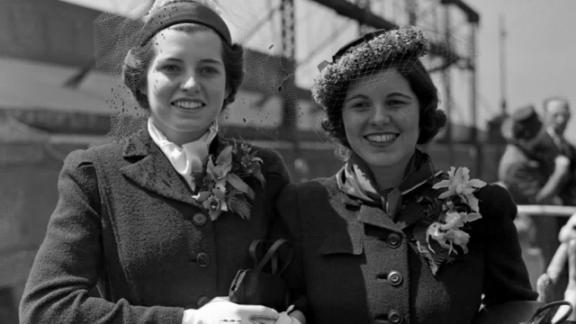 Special Olympics turns 50
Shriver: 'I hope people see that everybody has a gift'
Special Olympics chairman Tim Shriver reflects on a culture that hasn't always been big on inclusion and expresses his hope that it changes.
Athlete living every day by the Special Olympics oath
For paddle boarder Mariah Gilbert, the Special Olympics oath holds a special place in her heart, one that represents the changes in her life.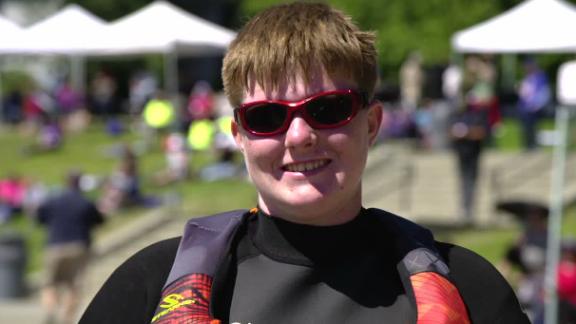 Special Olympics allow father, son to bond during trying times
For Chris and Ray Harold, their time on the golf course at the Special Olympics USA Games, goes beyond golf. It's about savoring every last moment together.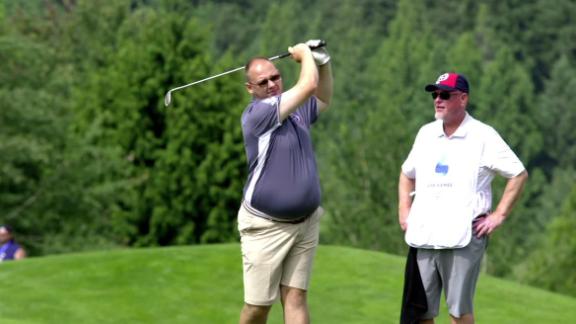 Tagliareni a role model for all athletes
Special Olympics Florida athlete Brittany Talgliareni followed her brother into tennis and hasn't looked back since.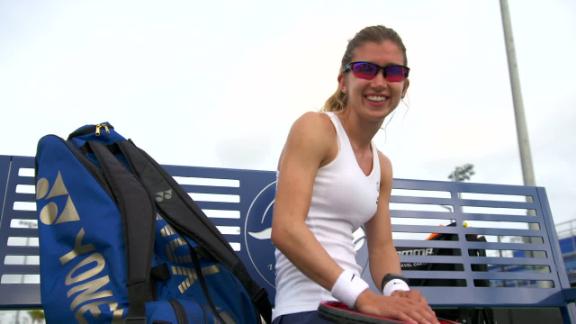 Lapre: 'I'm never quitting'
A Special Olympics athlete since 1968, Paul Lapre will be living out a dream by playing in this year's games in Seattle.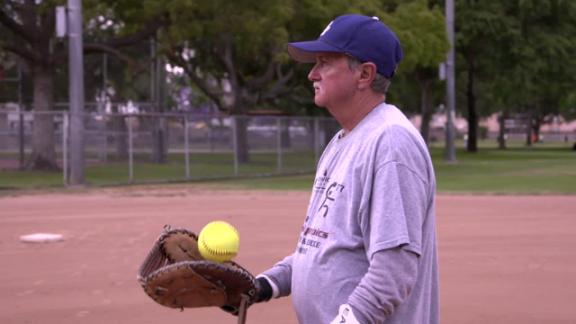 Powerlifter Gruss makes a habit of overcoming odds
Special Olympics powerlifter Catherine Gruss has overcome many challenges and doubters en route to competing in Seattle.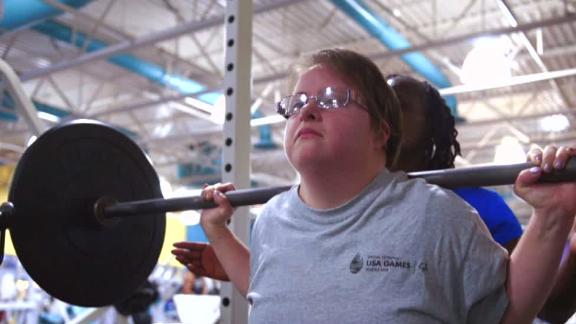 In the words of athletes
USA Games
Foudy's Finds: Special Olympics athlete has run 30 marathons
Julie Foudy goes for a run with Special Olympics athlete Andy Bryant who was once told he would never be able to walk across the street by himself. Now he's an elite marathon runner.
Foudy's Finds: Fab Five
Members of the Kentucky Special Olympics Gymnastics team receive uplifting messages from their Olympic heroes.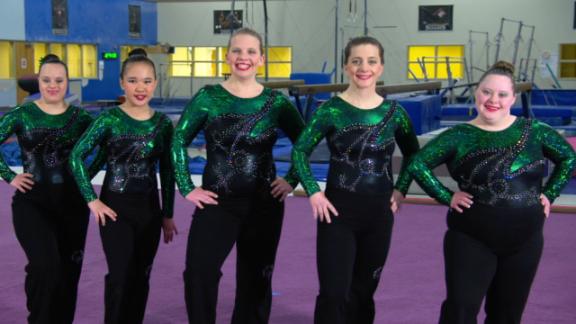 Shining in water and on land
USA GAMES
JoJo Harris finds peace in the water
Growing up in the Marshall Islands, JoJo Harris was always drawn to the water. After relocating to Las Vegas, JoJo joined the UNLV swim program and will now compete at the Special Olympics.