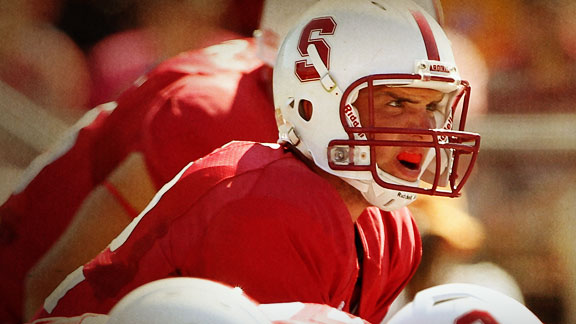 Comparison Shopping
It is seemingly unanimous among NFL scouts and front-office personnel that Stanford redshirt junior Andrew Luck is the top quarterback prospect to come along in the past 30 years, a once-in-a-generation player almost guaranteed to become an immediate star at the next level.
So what makes Luck so special? Everything. He has no glaring weakness and grades out favorably against the top prospects in recent history. Our comparison focuses on three other can't-miss quarterbacks from the past three decades: John Elway, Peyton Manning and Matt Ryan.
We've studied the tape and broken down Luck's game in 10 categories, judging him against the draft-day grades we had on Elway, Manning and Ryan. Dive in and see how they compare.
Reported by
Mel Kiper & Todd McShay