Football at a Crossroads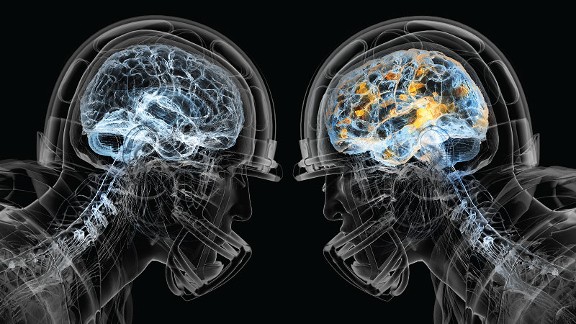 ESPN's cross-platform series, "Football at a Crossroads," examined health issues surrounding football at all levels of the sport, from youth football, high school and college football, through semipro and professional football.
A centerpiece of the series was a joint project between ESPN's "Outside the Lines" and PBS's "Frontline" to investigate the ongoing story of concussions in the National Football League. Based on reporting by ESPN reporters Steve Fainaru and Mark Fainaru-Wada, the year-long effort examined the latest research on brain injuries and football, the impact on players, and the NFL's not-always-altruistic history in coping with a crisis that threatens the long-term health and popularity of the sport.
"Football at a Crossroads" kicked off with a five-day series of television, digital, and print stories and videos and continued through April 2013 in the latest effort from the "Outside the Lines-Frontline" partnership: a revealing story about how the NFL intervened in the research of a former NFL player's brain as part of an aggressive strategy to dictate who would lead the science of concussions.
MIXED MESSAGES
The NFL's retirement board awarded disability payments to at least three former players after concluding that football caused their crippling brain injuries -- even as the league's top medical experts for years consistently denied any link between the sport and long-term brain damage. Fainarus' story » Video

MIND CONTROL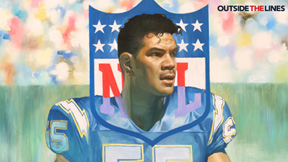 The NFL's intervention in the fate of Junior Seau's brain -- the most prized specimen yet in the race to document the relationship between football and brain damage -- was part of an aggressive strategy to dictate who leads the science of concussions. Fainarus' story » Video

NEW CTE CASES
Researchers at Boston University have discovered 28 new cases of chronic brain damage in deceased football players -- more than doubling the number of documented cases involving football. Fainarus' story » Video