Sunday Countdown online: Your weekly NFL guide
Weekly Picks

Ditka
Johnson
Carter
Jackson
NY Jets @ Buffalo
Buffalo
Buffalo
NY Jets
Buffalo
Philadelphia @ Atlanta
Philadelphia
Philadelphia
Philadelphia
Philadelphia
St. Louis @ Chicago
Chicago
Chicago
Chicago
Chicago

Detroit @ Cincinnati
Cincinnati
Cincinnati
Cincinnati
Cincinnati
Oakland @ Pittsburgh
Pittsburgh
Pittsburgh
Pittsburgh
Pittsburgh
Tennessee @ Indianapolis
Tennessee
Tennessee
Indianapolis
Indianapolis
Denver @ Kansas City
Denver
Kansas City
Denver
Denver
New Orleans @ Washington
New Orleans
New Orleans
New Orleans
New Orleans
Tampa Bay @ Carolina
Tampa Bay
Carolina
Carolina
Carolina
Houston @ Jacksonville
Houston
Jacksonville
Jacksonville
Houston
New England @ Miami
Miami
New England
New England
New England
Dallas @ NY Giants
Dallas
Dallas
Dallas
Dallas
San Francisco @ Seattle
San Francisco
San Francisco
San Francisco
San Francisco
Minnesota @ Arizona
Minnesota
Minnesota
Minnesota
Minnesota
San Diego @ Cleveland
San Diego
San Diego
San Diego
San Diego
Baltimore @ Green Bay
Green Bay
Green Bay
Green Bay
Green Bay

Week 13 Record
8-8
8-8
11-5
9-7
Overall Record
122-70
128-64
131-61
132-60
Mike & Mike's Stone Cold Lead Pipe Locks | More picks: Experts picks | SportsNation: Pick Week 13
Countdown Confidential
Manning downplaying health issues: Foot injury? What foot injury?
Eli Manning is continuing to downplay any health issues this week despite a fresh round of reports that a stress reaction has been causing him problems in the same right foot that was plagued by plantar fasciitis earlier this season. Manning acknowledges that he has had to spend more time in the training room lately, but that's about it. On Wednesday, he said, "The foot feels great, it really does. It feels better than it ever has been since I originally injured it."
Andrew Mills/The Star-Ledger/US Presswire
Eli Manning has battled plantar fasciitis for much of the season.
Manning insists he has no problems moving around the field, and in fact his numbers bear him out. Despite the Giants' 6-5 record, Manning is racking up his highest-ever completion percentage (60.5 percent) as a Giants quarterback. He's on pace for 26 touchdown passes, which also would be a career high, and although his 10 interceptions already match the 10 he threw in 16 games last season, he's nowhere close to the 20 picks he threw in 2007, the year the Giants won the Super Bowl.
That's hardly to say that Manning's been perfect of late. Some of his mistakes have been particularly ill-timed and have contributed to the Giants' current slide. Yet he doesn't think he -- nor his foot -- is the team's main problem.
"I thought in the Atlanta game I moved around well and threw the ball well," he said. "I didn't play as well in Denver as I wanted to. I thought the second half we played a lot better, got into a rhythm, moved the ball and did some good things. We had some self-inflicted problems that kept us from scoring points, but I still feel good. I feel like I can go out there and perform at the level I want to play."
-- Rachel Nichols
Vick could make impact against former team: This is not the way Michael Vick wanted to come back to Atlanta -- as a backup quarterback, relegated to occasional Wildcat and red zone duties. By this time, he thought he'd be a starter, leading his new team out of the Georgia Dome tunnel as the returning, conquering hero.
Not to be. Not yet.
Still, his long climb back to respectability with the Eagles has given him a strong center of gravity in a football life that has floated precariously between pyrotechnic highlights and Internet scorn.
So, Vick returns to the Georgia Dome on Sunday knowing things could be much better but they also could be much worse. Thus, his long-awaited return to Atlanta to play his former team, the Falcons, feels bittersweet.
"Mixed emotions right now -- excited and sad in so many ways," Vick said. "I've been thinking about all the great memories that I have. That's where I started my career. So, I think it's going to be mixed emotions when I get down there and a very emotional day for me. Hopefully it will be a standing ovation, but I think it may be 50-50. I hurt a lot of people. I let a lot of people down. I've just got to expect the worst and hope for the best."
Considering the Eagles have invested about $2.1 million in him ($1.5 million salary and $500,000 in donations to animal rights groups), Vick's contributions, thus far, have been minimal: just 71 total yards in eight games: 65 yards rushing, with 34 of those yards coming on a quarterback draw against Chicago; and just 6 yards passing.
But his role could increase dramatically in front of his old home crowd Sunday. The Eagles have only three healthy veteran wide receivers. So, don't be surprised if Vick lines up at wideout.
-- Sal Paolantonio
Ward clears the air in Pittsburgh: Steelers wide receiver Hines Ward spent much of this week apologizing. First to coach Mike Tomlin. Then to quarterback Ben Roethlisberger.
"He reached out to me, and I told him I was just more hurt than anything," Roethlisberger said. "It's a dead issue now for us. We're moving on and getting past it."
Ward said before Sunday's game in Baltimore that about half the locker room felt Roethlisberger should have tried to play despite post-concussion headaches. After apologizing to Roethlisberger on Monday, Ward also expressed regret to the entire Steelers team in a locker room meeting Wednesday.
"I'm proud of him that he stepped up in that way," safety Ryan Clark said. "But for us it really wasn't needed."
"I could really care less about it," center Justin Hartwig told me. "We're here and we play football and we're a team and we're unified. I don't think it's anything that was a distraction for us at all."
Roethlisberger suffered his fourth concussion in four years Nov. 22 in Kansas City. He said on Thursday that he hadn't had a headache since last week and that he planned to start against the Raiders on Sunday.
-- Bob Holtzman
Week 13: Numbers Crunching
Each week, Football Outsiders takes a look at every game with a mix of interesting numbers and in-depth statistical analysis. Football Outsiders stats explained here. (All times Eastern.)
Eagles at Falcons, 1 p.m.
Philadelphia's defense ranks third overall in DVOA, but just 25th in "late and close" situations (second half or overtime, score within a touchdown).
Atlanta goes shotgun on 31 percent of offensive snaps, not counting Wildcat-style plays, but has handed off to a running back only four times -- less than 2 percent of all shotgun snaps. No offense in the NFL is as predictable out of the shotgun.
• More Eagles-Falcons: Intel Report
Titans at Colts, 1 p.m.
One reason the Colts' 11-0 record is even more incredible than you might think: Indianapolis has had terrible luck when it comes to aspects of special teams that it can't control. Opposing kickers average 69.1 yards per kickoff, tied for third in the NFL. Opposing field goal kickers are 22-for-26, with one of the misses being a nearly impossible 63-yarder by Jacksonville's Josh Scobee. Indianapolis opponents have hit 11 field goals of more than 40 yards, tied with Miami for the most in the league.
In plays we've charted so far this season, the Titans have given up 5.4 yards per carry in spread sets with just one running back but only 2.3 yards per carry in standard running formations with two running backs. That's a bit of a problem against the Colts because the Colts almost never use more than one running back.
• More Titans-Colts: Intel Report
Cowboys at Giants, 4 p.m.
This game features two defenses that like to blitz and two quarterbacks that opposing defensive coordinators love to blitz against. Tony Romo has faced more than four pass-rushers on 45 percent of charted passes and Eli Manning on 43 percent of charted passes, ranking them 1-2 among full-time starting quarterbacks. The difference? Blitzing Romo doesn't seem to get you anywhere -- he averages between 6.2 and 6.5 yards per play no matter the number of pass-rushers. However, the blitz really gets to Manning. He averages 8.1 yards per play against three or four pass-rushers, but just 5.9 yards against five or more pass-rushers, and this isn't a half-season fluke -- he had similar splits last year.
As for these defenses, the Cowboys send a big blitz of six or more on 16 percent of passes and the Giants send a big blitz on 15 percent of passes. That ranks fourth and fifth in the NFL. The Cowboys are also high in percentage of five-man pass rushes, although the Giants don't send five as often. Both teams have allowed fewer yards per pass this year when blitzing.
• More Cowboys-Giants: Intel Report
Fantasy Corner
| | |
| --- | --- |
| | |
| | Britt |
Week 13 pickups


Kenny Britt, WR, Titans (8 percent): Two important things happened for young Kenny Britt in the past three weeks. One, Justin Gage got hurt, opening up more playing time for Britt. And two, Vince Young became an actual NFL quarterback, with good throws and everything. Since Gage has been out, Britt has increased his number of receptions in three straight weeks, scored in each of his past two and caught the game winner against the Cardinals on Sunday to cap off a terrific seven for 128 and a score day. (That was the third thing.) When you look at Britt's playoff schedule (starting in Week 14) and see he gets St. Louis, Miami, San Diego and Seattle, you can't help but smile.

Jason Avant, WR, Eagles (2 percent): I like Jeremy Maclin, as well, but … look at what Avant has done in the past three weeks. He had eight for 156 at San Diego, a touchdown at Chicago and five for 94 against Washington. With DeSean Jackson likely out and the Falcons' 27th-ranked pass defense on the docket Sunday, I really like Avant.

Jason Campbell, QB, Redskins (19 percent): Before you accuse me of being a total Redskins homer (guilty, incidentally), you should check these numbers out: Since Sherm Lewis took over the play calling, Campbell has put up the following fantasy point totals: 15, 13, 12, 8, 19. That's 67 points in his past five games
On This Week
Tennessee hasn't lost since Jeff Fisher wore a Peyton Manning jersey. With the Titans and Colts facing off, Greg Garber details the jersey's story -- with the help of country music star Martina McBride.

Cowboys LB DeMarcus Ware and his wife, Taniqua, endured two stillbirths and a miscarriage before adopting a daughter earlier this year. Michael Smith of "E:60" details Ware's emotional path toward fatherhood.
Vikings DE Jared Allen might lead the NFC in sacks, but his heart has always been on the other side of the ball. The Mayne Event forecasts a potential Favre-Allen QB controversy in Minnesota.

To tell or not to tell your team doctor how you really feel? What is the dilemma like for current players to disclose their injuries each week? The Countdown crew debates.

Chris Mortensen and Adam Schefter team up on Sunday Headlines and report all the latest news from the stadiums, including "Who's In, Who's Out."

Follow all the happenings on Sunday Countdown on Twitter here.

Video
Chat Wrap
| | |
| --- | --- |
| | |
| | Harvin |
Tillman (Raleigh, N.C.): Hey Mort, are we witnessing a budding star in Percy Harvin? Do you think he can only get better or is he just overachieving because of Brett Favre's right arm?
Mort: If Harvin stays grounded in maturity, he's a star in the making, even when Favre is gone.
Ryan (San Diego): Why are the Chargers not considered a threat in the AFC? Everyone is talking about the Colts, but the Chargers own those guys?
Mort: Lot of attention goes to an undefeated team but there's no question that the Chargers are very much a threat to beat the Colts -- or anybody else, for that matter. Not ruling them out at all.
| | |
| --- | --- |
| | |
| | Dixon |
Chris (Ann Arbor, Mich.): Mort, do you think we'll see Dennis Dixon in some packages for the Steelers going forward? As productive as their offense has been, it's predictable and makes no adjustments when things aren't working. Harken back to the days when Kordell Stewart would play a few snaps each week. It's tough to prepare for.
Mort: I wouldn't be surprised. I thought he had some real good moments the other night, and we have a tendency to forget this: Dixon was a legit Heisman candidate at Oregon before he got hurt. Plus, getting him some snaps in games would help prepare him for those days when Big Ben falls.
T.J.'s Take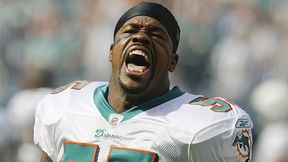 Are Pats vulnerable against Dolphins?
Patriots at Dolphins: Despite their decisive loss to the Saints on Monday, the Patriots are still one of the better teams in the NFL. But that loss gave other teams a blueprint for playing the Patriots. Can the Dolphins get consistent pressure on Tom Brady and contain that offense like New Orleans did?
When Joey Porter, Randy Starks and Jason Taylor are playing well, the Dolphins can bring a lot of heat to a QB. Now, the Patriots will expect a heavy pass rush and likely will counter with a more balanced rushing attack. We also will see more of Brady under center, making it harder for the Dolphins to guess correctly on pass or run.
| | |
| --- | --- |
| | |
| | Brady |
The other key is the Dolphins' strong running game. If they run well, it will help keep Brady on the bench and the Pats out of the end zone.
This will be a battle of wills. The Patriots need to regain some of the swagger they lost in the Saints game. And the Dolphins, who missed a golden opportunity this past week in losing to the Bills, have to win to stay in the playoff hunt. So no matter which team you're rooting for in this game, it ought to be a lot of fun.
Complete Week 13 coverage